How the VA loan funding fee works
When you take out a VA loan to help you buy, build or make repairs to a home, you don't borrow directly from the Veterans Affairs Department but from a private lender working with the agency.
The VA guarantees the loan, meaning the department agrees to pay back a portion of the money if you stop making your payments.
The funding fee goes directly to the VA to help with the costs the agency incurs from borrowers who default.
In exchange for competitive mortgage interest rates and looser credit standards, most borrowers are required to pay the fee, which is calculated as a percentage of the loan amount.
The percentage can vary, depending on whether you're making a down payment and whether you've ever used a VA-guaranteed loan before. It can be as high as 3.6% or as low as 1.4%.
>> Veterans: $0 Down, no PMI and lower monthly payments. Get started with Veterans United Home Loans.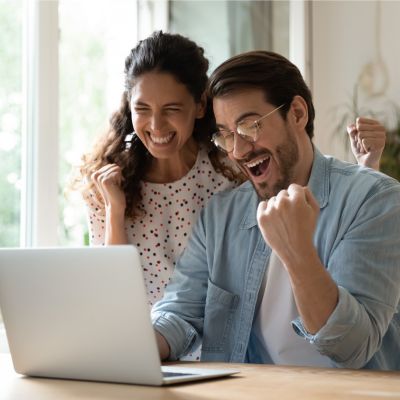 Compare current mortgage rates from top national lenders. Get the best rate for your purchase or mortgage refinance.
Compare Rates
How much is the VA funding fee?
The VA loan funding fees for various types of borrowers are holding steady in 2022; they were last increased in January 2020. Newcomers to the program and borrowers willing to put at least 10% down pay the smallest fees, on a percentage basis.
This VA funding fee chart shows how the cost is currently calculated for "purchase loans" — that is, loans used to buy homes.
VA funding fee chart for purchase loans in 2022
| Service | Down payment | Fee for 1st-time VA loan user | Fee for repeat user |
| --- | --- | --- | --- |
| Regular military | 0 to 4.9% | 2.3% | 3.6% |
| | 5% to 9.9% | 1.65% | 1.65% |
| | 10% and up | 1.4% | 1.4% |
| Reserves / National Guard | 0 to 4.9% | 2.3% | 3.6% |
| | 5% to 9.9% | 1.65% | 1.65% |
| | 10% and up | 1.4% | 1.4% |
While making a down payment isn't required for a VA loan, choosing to do so can significantly lower your funding fee. But that means pulling together a large amount of cash, which isn't an easy feat for many military households.
If you use a VA loan to do a cash-out refinance — borrowing more than you owe to provide some cash for home repairs or other purposes — the fees are similar to those for purchase loans, though you can't cut your funding fee by making a down payment.
VA funding fee chart for cash-out refis in 2022
| Service | Fee for 1st-time user | Fee for repeat user |
| --- | --- | --- |
| Regular military | 2.3% | 3.6% |
| Reserves / National Guard | 2.3% | 3.6% |
The VA also offers its Interest Rate Reduction Refinance Loan, or IRRRL — often referred to as "Earl" and sometimes called a "streamline refinance." With this refi, a homeowner who has a VA loan can move into a new one at a lower mortgage rate, or can trade an adjustable-rate mortgage for a fixed-rate loan.
The IRRRL funding fee is a straight 0.5% of the loan amount for all borrowers — unless they've earned an exemption.
VA loan funding fee exemptions
The VA loan program takes into consideration the particular circumstances of each service member and tailors a loan's terms and fees accordingly.
These categories of borrowers have traditionally been exempted from paying the funding fee:
Veterans who receive or qualify for compensation because of a service-related disability.
Surviving spouses of military members who died in the service or from a service-related disability.
A law that increased the funding fees on Jan. 1, 2020, also added a new exemption for:
Active duty service members who have earned a Purple Heart.
A veteran who closes on a home loan, pays the funding fee and becomes eligible for disability payments retroactively — going back before the closing — may be able to get a funding fee refund.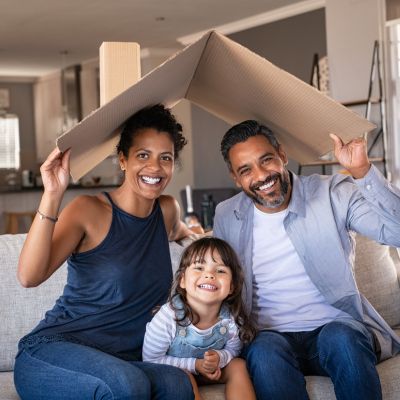 Home insurance is an essential expense – one that can often be pricey. You can lower your monthly recurring expenses by finding a more economical alternative for home insurance.
SmartFinancial can help you do just that. SmartFinancial's online marketplace of vetted lenders allows you to quickly shop around for rates from the country's top insurance companies, and ensure you're paying the lowest price possible for your home insurance.
Explore better rates
How to pay the funding fee
For many service members and veterans who are not exempt, the VA loan funding fee can come as an unpleasant surprise.
If you secure your first VA loan in the amount of $200,000 and choose not to make a down payment, you'll need to pay an additional $4,600 (2.3%) when you sign your mortgage paperwork. There's no getting around that.
You have the option to finance the VA funding fee or pay it in cash, but the funding fee must be paid at closing time, according to the U.S. Department of Veterans Affairs.
Financing the funding fee means rolling it into your loan amount and paying it off via your monthly mortgage payments — meaning the fee will increase your interest costs over time.
Adding $4,600 to a $200,000 loan amount at 3.6% interest could have you paying close to an additional $3,000 in interest over the life of a 30-year loan.
As with making a down payment, paying the funding fee upfront can be a stretch for many service members and military families. But if you're able to do it, you'll save money in the long run.
Additional VA loan costs
Besides the funding fee, VA home loans come with a handful of other costs.
The government's rules say commissions and brokerage fees may not be charged to buyers using VA loans.
But closing costs for veterans and service members in the program can run as high as 5% of the loan amount.
The Department of Veterans Affairs allows home sellers to cover some closing costs, up to 4% of the amount of the loan amount. But the buyer/borrower must pay the rest, including all state and local taxes and the full cost of the VA appraisal, which assesses the home's fair market value and whether it's sound.
VA loans are a great deal, but it's up to you to do your research so you're not hit with improper charges and wind up paying more than you should. You want to get the best deal possible.
>> Find a VA loan lender: Check your eligibility with Veterans United Home Loans.
Sponsored
Secure your retirement with a reverse mortgage
If you're low on cash savings and investments but have wealth in your home, a reverse mortgage is a great option for covering retirement expenses.
Mutual of Omaha is a trusted insurance provider that helps you make the most of your home equity.