Current mortgage rates in Michigan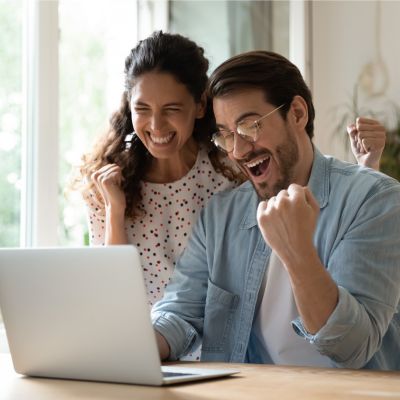 Compare current mortgage rates from top national lenders. Get the best rate for your purchase or mortgage refinance.
Compare Rates
Mortgages in Michigan
The Michigan State Housing Development Authority (MSHDA) helps residents secure affordable, quality housing so the state's diverse communities can thrive. It has a full complement of mortgage programs, provides assistance with upfront costs and grants long-term tax credits.
MSHDA's Homeownership Division works with various partners to help strengthen and sustain Michigan's communities.
Once you've determined you're eligible for a special program, you'll apply through one of MSHDA's participating lenders. That lender will work with you every step of the way to ensure you make the most of the financial assistance on offer.
More: Get a free credit score and credit monitoring from Credit Sesame.
MI Home Loan
The MI Home Loan offers first-time homebuyers (as well as repeat buyers in targeted areas) affordable fixed-rate mortgages. You'll also gain access to the Down Payment Assistance Program.
The minimum credit score for this program is 640, but when purchasing a multiple-section manufactured home, it goes up to 660.
Buyers who meet the income and purchase price limits can apply for a mortgage through one of MSHDA's participating Home lenders.
MI Home Loan Flex
This program for both first-time and repeat buyers offers a more flexible, forgiving home loan that can be combined with the Down Payment Assistance Program.
With Flex, not all adults living in the home need to apply. Only qualifying borrowers from the household will face scrutiny of their credit, assets and income — but those borrowers will need a minimum credit score of 660.
Your finances also don't have to be perfect. To qualify for Flex, borrowers don't need to pay off all collections and judgments against them.
Homebuyers who meet the income and purchase price requirements can apply through one of MSHDA's participating Flex lenders.
More: Use these savings accounts to build up your down payment.
Michigan Down Payment Assistance Program
This secondary loan for first-time homebuyers can be used alongside either the Home Loan or Home Loan Flex programs. You'll get access to up to $7,500 at 0% interest to help with the down payment and closing costs associated with buying a home.
Borrowers must still contribute at least 1% of the sales price, but gifts from your friends and family can count toward this contribution.
You can apply for this loan through your participating mortgage lender.
Mortgage Credit Certificate (MCC)
The MCC program provides first-time homebuyers, as well as repeat homebuyers in the state's targeted areas, with a federal tax credit.
This tax credit is a dollar-for-dollar reduction in the amount of federal tax you owe each year. The credit is equal to 20% of the interest you pay on your mortgage. It's good for the life of your loan, up to 30 years, as long as the home remains your primary residence.
To qualify, your household's income will have to fall within the MSHDA's limits, depending on the size of your family and the region you live in.
Sponsored
Secure your retirement with a reverse mortgage
If you're low on cash savings and investments but have wealth in your home, a reverse mortgage is a great option for covering retirement expenses.
Mutual of Omaha is a trusted insurance provider that helps you make the most of your home equity.