Programs for first-time homebuyers in Hawaii
Working with one of HHFDC's participating lenders, you can apply for a Mortgage Certificate Credit (MCC) at the same time you apply for your loan. HHFDC also owns and sells affordable properties to qualified buyers.
Mortgage Credit Certificate
Mortgage Credit Certificates (MCCs) are a means of providing housing assistance to families of low and moderate income. An MCC reduces the amount of federal income tax you pay, freeing up more income to help you qualify for your mortgage and make your monthly payments over time.
For the life of your loan, or until you no longer live in that home as your primary residence, 20% of your mortgage interest will be deducted from what you owe on your federal taxes each year. The remaining 80% continues to qualify as an itemized tax deduction as well.
You can only apply at the same time you take out a new loan. And there are some fees you'll be charged as well: a $25 application fee and a $400 processing fee. And your loan must close within 90 days of the issuance of a MCC Conditional Commitment.
More: How to avoid a delay or denial in your mortgage application.
Affordable Resale Program
Through HHFDC's real estate broker, Locations LLC, qualified Hawaii residents can purchase a unit owned by the public development corporation.
Prices currently range from $250,000 for a studio unit with one parking space to $500,000 for a three-bedroom single-family unit, though that's all subject to change.
Qualified residents must meet the following criteria:
Be a citizen of the United States or a resident alien.
Be at least 18 years of age.
Live in the State of Hawaii.
Physically reside in the unit to be purchased.
Have an income sufficient to qualify for the loan.
Do not already own a suitable home, including one owned by their spouse.
More information and an application packet can be found on Locations' website.
More: How to calculate maximum mortgage amount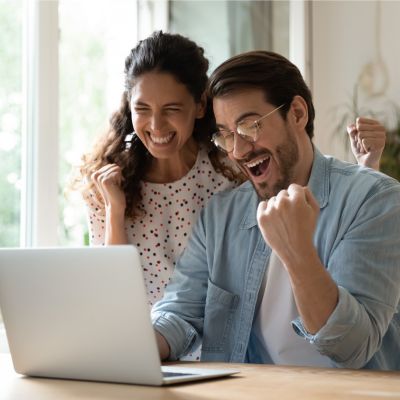 Compare current mortgage rates from top national lenders. Get the best rate for your purchase or mortgage refinance.
Compare Rates
Who qualifies for first-time homebuyer programs in Hawaii (HI)?
The HHFDC offers programs to help low- to moderate-income residents afford quality housing. To make sure money goes only to the households that need it most, HHFDC sets income and purchase price limits that vary by county.
The income limit for families of one to two people can be as low as $92,200 or as high as $144,600. For families of three and up, the limits range from $106,030 to $168,700.
The limit on your new home's purchase price can fall between $347,205 and $640,287.
This brochure breaks out all of the individual limits in each county.
More: Get a free credit score and credit monitoring from Credit Sesame.
Nationwide first-time homebuyer programs
The most common way to buy a home is to find a "conventional mortgage" through the private market. They often have low interest rates but high requirements, including a credit score of at least 620 and a typical minimum down payment of 5%.
More: Use these savings accounts to build up your down payment.
Many first-time buyers will find one of the following nonconventional options, run by the federal government, a better fit.
FHA loans
Back in 1934, most Americans were still renting their homes. To encourage more renters to become homeowners, the Federal Housing Administration created FHA loans.
The requirements for FHA loans are a bit looser than they are for conventional mortgages. You can get away with a credit score of just 580, and with a big enough down payment, you could go as low as 500. The minimum down payment is 3.5%, but you'll have to pay extra for mortgage insurance if you put down less than 10%.
The FHA's Loan Requirements Explained.
A walkthrough of how to meet the FHA's requirements.
See Guide
VA loans
Congress passed an act in 1944 to grant more benefits to veterans, including easier access to homeownership. From that act, VA loans were created. Since then, the U.S. Department of Veterans Affairs (VA) can guarantee or insure home, farm and business loans made to veterans by lending institutions.
Access to these loans is limited to active service members, veterans or surviving military spouses. VA loans have a very low barrier to entry because they don't require a down payment or mortgage insurance; however, they do have a significant funding fee.
USDA loans
For lower-income rural and suburban Americans, USDA loans are a great option. They're guaranteed by the United States Department of Agriculture and, like VA loans, don't require a down payment or mortgage insurance.
One trade-off with a USDA loan is that you'll have to pay an upfront 1% guarantee fee and an annual 0.35% fee of your total loan amount. But compared to the mortgage insurance costs associated with other types of loans, you're likely to come out ahead.
Bear in mind these loans are specifically for lower-income households. The current income limits in most parts of the U.S. are $86,850 for one- to four-member households and $114,650 for five- to eight-member households, though the thresholds may be higher if you live in a county with a high cost of living. You can find your region's limit on the USDA's website.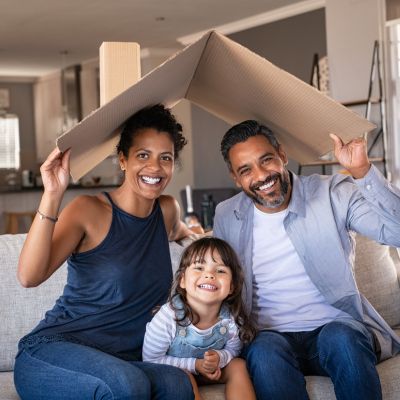 Home insurance is an essential expense – one that can often be pricey. You can lower your monthly recurring expenses by finding a more economical alternative for home insurance.
SmartFinancial can help you do just that. SmartFinancial's online marketplace of vetted lenders allows you to quickly shop around for rates from the country's top insurance companies, and ensure you're paying the lowest price possible for your home insurance.
Explore better rates
Next steps
With all the information laid out in front of you, it may not be clear where you should start. You'll need to get a few things ready before you start applying to any of these programs.
First, you'll need to know where your credit stands to ensure you meet any credit score requirements for loans or support. The site Credit Sesame can provide a free look at your score and some basic tips to improve it. However, if you've fallen behind on payments in the past and have less-than-impressive credit as a result, you may need to try a credit repair service like Self to bring your score back up.
The next step is to gather all of your important documents. That includes the financial documents you'll need to demonstrate that you have money in the bank and a steady income.
Once that's done, you can think about getting pre-approved for a mortgage so you can finally get out there and start house hunting.
Sponsored
Secure your retirement with a reverse mortgage
If you're low on cash savings and investments but have wealth in your home, a reverse mortgage is a great option for covering retirement expenses.
Mutual of Omaha is a trusted insurance provider that helps you make the most of your home equity.