Mortgage rates in Hawaii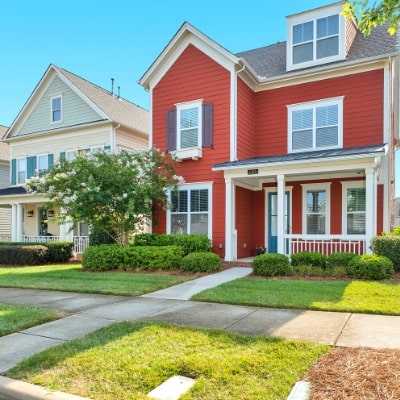 The right homeowners insurance policy protects you, your loved ones and your home.
Find the coverage you need at the most competitive rate in your area. Compare quotes from over 200 insurance companies with SmartFinancial.
Compare Now
Mortgages in Hawaii
The Hawaii Housing and Finance Development Corporation (HHFDC) helps residents all across the state find an affordable place to call their own. You might be able to get a tax credit or even buy your home directly from the state.
The HHFDC offers programs to help low- to moderate-income residents afford quality housing. To make sure money goes only to the households that need it most, HHFDC sets income and purchase price limits that vary by county.
The income limit for families of one to two people can be as low as $92,200 or as high as $144,600. For families of three and up, the limits range from $106,030 to $168,700.
The limit on your new home's purchase price can fall between $347,205 and $640,287.
This brochure breaks out all of the individual limits in each county.
Working with one of HHFDC's participating lenders, you can apply for a Mortgage Certificate Credit (MCC) at the same time you apply for your loan. HHFDC also owns and sells affordable properties to qualified buyers.
More: Get a free credit score and credit monitoring from Credit Sesame.
Mortgage Credit Certificate
Mortgage Credit Certificates (MCCs) are a means of providing housing assistance to families of low and moderate income. An MCC reduces the amount of federal income tax you pay, freeing up more income to help you qualify for your mortgage and make your monthly payments over time.
For the life of your loan, or until you no longer live in that home as your primary residence, 20% of your mortgage interest will be deducted from what you owe on your federal taxes each year. The remaining 80% continues to qualify as an itemized tax deduction as well.
You can only apply at the same time you take out a new loan. And there are some fees you'll be charged as well: a $25 application fee and a $400 processing fee. And your loan must close within 90 days of the issuance of a MCC Conditional Commitment.
More: Use these savings accounts to build up your down payment.
Affordable Resale Program
Through HHFDC's real estate broker, Locations LLC, qualified Hawaii residents can purchase a unit owned by the public development corporation.
Prices currently range from $250,000 for a studio unit with one parking space to $500,000 for a three-bedroom single-family unit, though that's all subject to change.
Qualified residents must meet the following criteria:
Be a citizen of the United States or a resident alien.
Be at least 18 years of age.
Live in the State of Hawaii.
Physically reside in the unit to be purchased.
Have an income sufficient to qualify for the loan.
Do not already own a suitable home, including one owned by their spouse.
More information and an application packet can be found on Locations' website.
Sponsored
Get peace-of-mind on your home insurance
Homeowners insurance buys you peace of mind. But are you sure you're not paying too much for home insurance?
SmartFinancial compares quotes from over 200 insurance companies to check for discounts and help you find lower rates in your area.
Use SmartFinancial right now and stop overpaying for home insurance.