To make things easier, we checked out a bunch of offers and put together this list of 17 legit ways you can give your bank balance a boost when times are tough.
17. Check if you've got any unclaimed money kicking around
It's possible that you have unclaimed money just sitting in an old account — seriously, it happens a lot. In fact, Americans currently have more than $40 billion in unclaimed funds.
The best place to start your search is MissingMoney.com, which will tell you if you left any money in an old checking or savings account, or if you're entitled to unclaimed life insurance policies from relatives who have passed away.
You should also check with the IRS to see if you've got any tax refunds that you forgot to collect.
You can amend your previous tax returns for up to three years if you were eligible for a refund and missed out.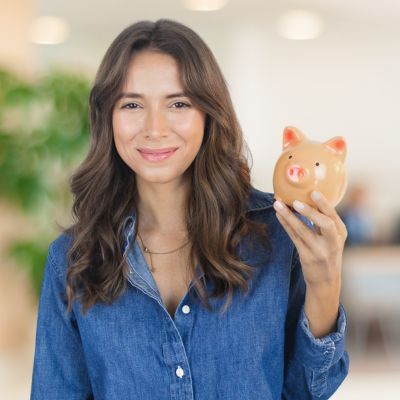 Don't let your money idle in low-interest accounts! Savvy savers are earning up to 10x more interest by keeping their hard-earned cash in a high-yield savings account. Find some of the best options here.
Get Started
16. Stop overpaying on car insurance
If you own a car and you're not shopping around for a lower insurance rate every six months, you could be throwing away up to $1,127 a year.
Comparing rates from multiple insurance companies may sound like a lot of work, but SmartFinancial can find you a better deal on insurance coverage in three minutes.
Just answer a few quick questions and SmartFinancial will sort through quotes from more than 200 insurance companies to find you the lowest prices available for the exact same coverage you currently have.
It's totally free, so even if you're just curious it's worth checking out to see how much you can save.
15. Find a better deal on your homeowners insurance
If your home insurance bill is higher than you'd like, you might be able to trim it down by shopping around online for a better rate.
SmartFinancial will let you compare quotes from hundreds of insurers for free in two minutes. Just answer a few basic questions and you'll instantly see the best deals available in your area.
You could save close to $1,000 a year on your home insurance by comparing rates, while still keeping the same level of coverage you currently have.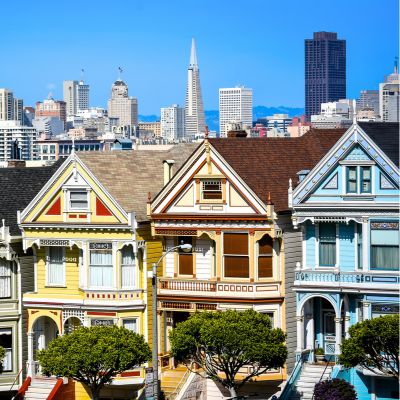 Believe it or not, you don't need millions, or even hundreds of thousands to invest in real estate. Arrived is an online platform where you can invest in shares of rental homes and vacation rentals without the headaches of being a landlord.
Learn More
14. Pay less for everything online
If you do most of your shopping online — and these days who doesn't? — you likely have some go-to websites cough Amazon cough that you always use.
But Amazon doesn't always have the best prices, and nobody has time to price check every store.
Capital One Shopping is a free browser extension for Chrome that will automatically find you deals and coupon codes every time you shop online.
You can also set price-drop alerts for your favorite products, so if they go on sale you'll be the first to know.
Taking a moment to install Capital One Shopping could save you hundreds of dollars each year.
13. Make money playing games
You may have heard of companies that pay you cash to fill out surveys. In most cases, the pennies you'll earn aren't worth the effort you'll put in. However, we found one called Swagbucks that's actually worth your time — and it's not just surveys.
You can earn Swagbucks reward points for doing stuff that you probably already do on the Internet, like watching videos, playing games, searching the web, and even shopping online at stores like Amazon and Walmart.
When you're ready to cash out, you can redeem your points for cash through PayPal or for gift cards from places like Amazon, Walmart and Starbucks.
There's no minimum time commitment, so you can make money at your own pace whenever you've got a free minute. And Swagbucks is available on your phone, tablet, and computer, which means you can earn rewards anytime, anywhere.
12. Earn cash back by taking a photo
With a free app called Fetch, you can earn cash back on your groceries just by snapping a photo of your receipt.
Once you've downloaded the app, just take a picture of your receipt whenever you buy groceries and rewards points will automatically be added to your Fetch account.
You can also connect your email address or your Amazon account and earn points on your digital receipts as well.
When you've collected enough points, you can exchange them for gift cards from your favorite stores and brands. That's it — no fees, no minimum purchases, no jumping through hoops.
11. Play the market with a free stock
If you've never played the stock market before, you might think that owning stock in a well-known company is out of reach right now.
But there's an app called Robinhood that will let you buy pieces of companies like Google and Tesla for as little as $1 — and when they profit, so can you.
Robinhood allows you to invest in fractional shares of stocks, options, exchange-traded funds (ETFs), and cryptocurrencies. Best of all, there are no fees and no commissions.
And when you sign up, Robinhood will also add one free share to your account — and there's a chance it'll be from Facebook, Visa, or Microsoft.
10. Burn calories while you earn
Food delivery has become a booming industry during the pandemic, and putting in a few hours a week as a delivery person is a great way to make some quick cash without a big commitment.
DoorDash is a delivery service that allows you to make your own schedule and work whenever you want. You can earn up to $30 an hour, and make deliveries anywhere, whether it's close to home or in a neighborhood you're just visiting.
You don't even need to have a car to become a DoorDasher — you can use a bike and get in your cardio workout for the day while you earn.
All you need to get started is a smartphone and a car or bike. The signup process only takes a few minutes, and once you're approved you can start making deliveries right away.
9. Turn your hobby into a side gig
Got a hobby? You might be able to use it to score some side gigs and supplement your income.
Fiverr is the world's largest online marketplace for digital services, and makes it super easy to get paid for doing what you love.
It's sort of like using a dating site — you just create a profile describing what you bring to the table, and people will find you based on what they're looking for.
Once you start completing gigs and racking up positive reviews, you can bump up the price of your services and make even more money.
Who knows, you might even find that you're able to support yourself on your freelance income alone and never have to go back to an office again.
8. Get paid when businesses behave badly
Not all lawyers are bad — some are even working to get you free money through class-action lawsuits.
Check ClassAction.com to see if you qualify for reimbursement over products or services you purchased in the past that were falsely advertised, defective, or that you were overcharged for.
Recent settlements have included companies like Apple, Tesla, Juul, and others.
The criteria for eligibility will vary depending on the lawsuit, but in some cases you may not even need a receipt to get reimbursed. If you do need to have proof of purchase and you can't find your receipt, remember to check your bank and credit card statements.
A lot of class action claims can be completed online in a few minutes, although it may take up to a year before you receive your rebate.
7. Use AI to find a better job
The job market is tough right now, and if your job hunt is coming up short it might be time to expand your search to positions that fall outside your field.
ZipRecruiter is a free online job board that uses artificial intelligence to match you with the best jobs from more than 8 million postings, based on your skills, education, and experience.
ZipRecruiter also provides valuable information on over 35,000 job titles, including the credentials required and the criteria that recruiters look for in a top candidate.
By broadening your search with ZipRecruiter, you may be able to find a career you didn't even know you were qualified for.
6. Let this app pay your credit card bills
If you've got multiple credit cards, keeping track of all your due dates can be stressful — miss a payment by even a day and you could get slapped with a $40 late fee.
But there's an app called Tally that can make sure you'll never pay a late fee again. Tally keeps track of your billing schedule and makes your payments for you — on time, and in a way that will save you money on interest.
You just make a single payment each month to your Tally account, and they take care of everything else.
Even if you don't have enough in your Tally account to cover your bills, Tally will make your minimum payments for you — without charging you a fee — and you can pay them back the following month.
Since 2017, Tally users have seen an average savings of $5,300.
5. Turn your trash into cash
Got a closet full of collectibles? Well, maybe the time has finally come to take the plunge and list them online — they might be worth even more than you think.
For example, some of your toys from the 70s and 80s could be worth hundreds — or possibly thousands — if you've kept them in good condition.
Selling stuff on eBay is relatively simple, but if you've never done it before, check out our handy guide.
4. Invest your spare change and get $10 free
If you haven't saved up to invest in the stock market, you can start putting your spare change to work instead.
Acorns offers micro-investing accounts that start at just a few bucks a month. The "round-up" feature lets you invest the spare change that's left over whenever you make a purchase.
So if you buy a coffee for $3.65, 35 cents will get added to your account. It may not seem like much, but over time that spare change can really add up.
And if you sign up using this special link, Acorns will add $10 to your account as soon as you make your first investment.
3. Go viral on YouTube
If you love being in front of the camera, you might be able to make money on YouTube.
And if your content goes viral, you could potentially make serious cash — some of the highest-paid YouTubers are raking in over $20 million a year.
It's hard to know what type of content will take off, so be mindful of the fact that you could end up sinking hours into a video that only a handful of people will watch, and that will net you $0 in profit.
If you're not sure where to start, check out our guide on how to make money on YouTube.
2. Get some free help with your budgeting
For a lot of people, hammering out a monthly budget is a huge pain in the butt.
Rocket Money is a free app that can make the process a whole lot easier.
You'll be able to see your cash, credit and investment balances in one place, and Rocket Money will track and categorize all of your monthly expenses for you.
Rocket Moneywill also check to make sure you're not throwing away money on subscriptions you no longer use, potentially saving you hundreds of dollars a year. Nice.
1. Clean out your closet and cash in
Mess creates stress, and if you're already worried about money you don't need piles of clutter adding to your anxiety. But trying to sell your old electronics, books, and movies online can be a chore, and you might only make a fraction of what your items are worth.
We compared the top services online and found that Decluttr pays up to 33% more than other buyback programs, and it was super easy to use.
Just type in the specs of your old gadgets or use the Decluttr app to scan the barcodes on your books, video games, and DVDs and you'll get a quote instantly. Then all you have to do is put your stuff in a box, stick on the free shipping label, and drop it off at the nearest UPS store.
As soon as Decluttr gets your stuff, you'll be paid the next day via PayPal or direct deposit.
Your place will be cleaner, and you'll have some extra money to help cover your rent.
Sponsored
Kiss Your Credit Card Debt Goodbye
Millions of Americans are struggling to crawl out of debt in the face of record-high interest rates. A personal loan offers lower interest rates and fixed payments, making it a smart choice to consolidate high-interest credit card debt. It helps save money, simplifies payments, and accelerates debt payoff. Credible is a free online service that shows you the best lending options to pay off your credit card debt fast — and save a ton in interest.