What bankruptcy can do Bankruptcy is a legal process that you can use to provide relief from some or all of your debts.
If you've found yourself in a situation where you cannot reasonably manage your debt load, you can seek help from federal bankruptcy courts to help eliminate or reduce your loan balances.
It's a complex process so you'll want to seek legal advice before you officially file for bankruptcy.
In this article, we'll go over two types of bankruptcy: Chapter 7 and Chapter 13 bankruptcy.
Which option you'll pursue comes down to your income bracket. Chapter 7 bankruptcy is reserved for borrowers who don't have enough income to repay all their debts. On the other hand, Chapter 13 helps individuals whose income is too high to qualify for Chapter 7 but still don't have the funds to repay their debts.
There are some differences between how these different chapters work and how they benefit applicants; but in general, you can expect bankruptcy to help with:
Your creditors: As soon as you file, the court will place an automatic stay on your case. This will prevent (with a few exceptions) creditors from being able to take any actions against you until the stay is lifted.

Keeping you in your home: The automatic stay will also help you avoid being evicted if you're behind on your rent or from having your home foreclosed or repossessed if you're behind on mortgage payments.

Credit card debt: Here's where bankruptcy really shines. This process is an excellent way of wiping out unsecured credit card debt, medical bills, overdue utility bills, personal loans, gym contracts and so on. Basically, it'll handle all your unsecured debt other than student loans (more on student loans later).

Some secured debts: Secured debt is when you offer up an asset as collateral in exchange for the loan. Some examples include mortgages, auto loans, home equity loans and home equity lines of credit (HELOCs). When you can't afford those payments anymore, bankruptcy will wipe them out. But depending on which chapter you file under, you may not be able to keep those assets even after your debt has been cleared.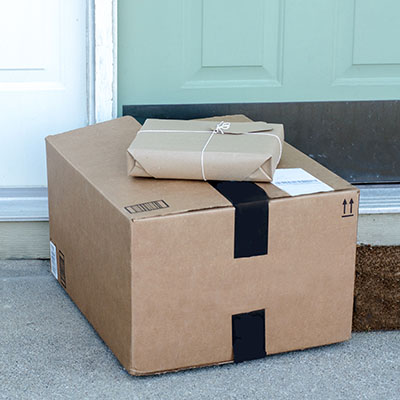 How Chapter 7 works To qualify for Chapter 7, you'll need to pass a "means test," which takes your income, expenses, family size, assets and debts into account. This test essentially determines whether you have sufficient disposable income to pay off your debt.
Going through a Chapter 7 generally only takes a few months, but you will face some stricter regulations than you'd see through Chapter 13.
With Chapter 7, you'll be assigned a bankruptcy trustee who will gather and sell your assets to pay off your creditors.
The bankruptcy code will allow for you to keep certain "exempt" property, but everything else will be liquidated. That means you'll lose anything of value that isn't covered as exempt by your state law. As you can see, Chapter 7 is pretty extreme. This is truly a last resort for those in debt.
What Chapter 13 bankruptcy can do If you make too much money to qualify for Chapter 7, then you'll want to consider Chapter 13, which is also sometimes called the "wage earner's plan."
In these situations, you make more money than the typical Chapter 7 filer, but still not enough to repay all your debts. With Chapter 13, bankruptcy courts will create a payment plan that generally will clear your debt within three to five years. Whatever debt is left at the end of your term will be discharged or forgiven.
Unlike with Chapter 7, Chapter 13 allows you to hold onto your assets like your car or any expensive jewelry.
It can also stop a mortgage foreclosure, ensuring you can keep your home. When you file for Chapter 13, your lender will be forced to accept a plan that allows you to make up your missed payments (in addition to making your regular monthly payments).
Chapter 13 also has a procedure that allows you to "cram down" certain secured debts like cars or furniture if you currently owe more than the item is now worth. So if you still owe $12,000 on your car, but it's only worth $8,000, this allows you to propose repaying the $8,000 and clearing the rest of the loan.
This procedure only applies when you've had your car loan for more than 30 months. With most other assets you need to have had them for at least a year.
However, cram downs can't be applied on mortgage loans.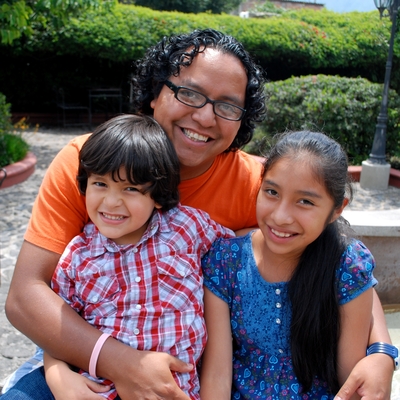 Sign up for Credit Sesame and see everything your credit score can do for you, find the best interest rates, and save more money at every step of the way.
Get Started—100% Free
What bankruptcy can't do
If you're stuck on the proverbial hamster wheel of debt, you may be drawn to the terms "debt forgiveness" or "clearing your loan." But remember, bankruptcy isn't a perfect solution.
Even if you can qualify for Chapter 13, it still won't protect you from all creditor action while your case is before the courts. For example, any liens that are currently on your property will still stand. As such, your lender can seize it, sell it and apply the funds to what you owe.
With secured debts, bankruptcy can help you eliminate the obligation to pay your debt, but it doesn't remove a lien. Liens stay in place until your debts are paid off. Once your automatic stay is lifted, if you can't repay your mortgage, your lender can foreclose on it.
In some cases, bankruptcy just delays the inevitable loss of your home.
Bankruptcy also doesn't protect you from your child support or alimony obligations. Those debts will still need to be paid and you'll have to continue to make them through any plans you make in Chapter 13.
The same goes for your student loans. The only way you can get out of this debt is by proving it would cause you "undue hardship," which can be a challenge to prove.
Most tax debts or debt relating to fraud (on your part) will be unaffected by a bankruptcy filing. Additionally, there are a few other nondischargeable debts under both Chapter 7 and Chapter 13:
Anything you don't include in your bankruptcy papers
Debts you owe for personal injury or death as a result of a DUI or DWI
Fines and penalties like traffic tickets and criminal restitution
You'll either have to pay these debts when your Chapter 7 case is over or include them in your Chapter 13 repayment plan.
Conclusion: Does bankruptcy clear all debt? In short, no. You can't escape all your debts through either of these bankruptcy options.
And there are some long-term implications you'll also have to manage. Your credit will be significantly impacted, with a notation on your credit report for the next 10 years with Chapter 7 and 7 years for Chapter 13.
Because of that, you'll find it hard to obtain any loans at decent interest rates (if at all) for that period.
But it does help provide some relief with specific types of debt.
If you've run through all your other options and you're dealing with an unmanageable level of debt, bankruptcy may be your best course of action.
Sponsored
What are your spending habits?
When you know where your money is going, you can make better financial decisions.
With Rocket Money, get a breakdown of your spending to see exactly where your money is going. Manage subscriptions, lower your bills and put your savings on autopilot.
Managing money just got easier with the Rocket Money app.