Tackle that debt head-on
To hear Ramsey explain it, getting ahead of debt boils down to getting behind a budget. He recommended that Travis review a month's pay, which came to $4,800. After subtracting rent, food, gas and other foundational expenses, the debt comes next.
"Minus the minimum payments on all of these bills, and everything else goes to the stupid credit card until it's gone," Ramsey said. "Then you cut up the credit card."
Experts have recommended this type of debt repayment method for years, starting with the highest-interest credit cards. Once those are paid down, consumers should then move on to the debt with the second-highest interest rate and so on.
After creating a budget and paying debt down, Ramsey stated that Travis should have a "butt load" of cash leftover for this debt. In fact, Ramsey predicted that Travis should be able to pay off all the credit card debt in just one month.
"Then you're not going out to eat. You're not going on vacation. You're not going out drinking with your buddies. You're cleaning up your dadgum mess because you want to get married," Ramsey said. "It's time to clean up your mess."
This method of debt repayment is the "Zero Base Budget." Every dollar of your monthly income gets allocated before the month begins. The first assignments go to necessities. "Everything else, dude, we're going at these credit cards like they're the freaking enemy because they are," Ramsey insisted.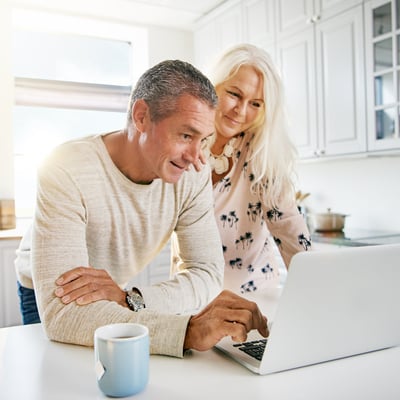 Are you confident in your retirement savings? Get advice on your investment portfolio from a certified professional through Datalign. It only takes 3 minutes to connect with an advisor who puts you first.
Get Started
'It's going to blow your mind'
Ramsey also hooked up Travis with his "Every Dollar" application, which connects Americans to their bank and helps them run their budgets. Tools like this can be found in several places online, along with apps that report exactly how much of your budget is left each month as you strive to keep spending in line.
Ramsey told Travis that if he can stick to zero spending on anything else besides essentials and debt, he could be debt free in a year.
You may wonder if you could pull off something similar. If you try and follow through, two things will happen, according to Ramsey. First, you'll feel as though you got a raise once the waste is cut. And second, you'll turn financial anxiety into peace.
"It's going to blow your mind," Ramsey said — and at the same time, blow up that debt.
Sponsored
Let Credible help you pay off your debt
Millions of Americans are struggling to crawl out of debt in the face of rising interest rates.
Try Credible, a free online service that lets you comparison-shop for the lowest interest rates with just a few clicks of your mouse.
In just two minutes you'll see all the lenders willing to help pay off your credit cards with a single personal loan.