What is a will?
A will is a legal document that you can use to lay out how you'd like your assets to be dispersed after you pass away. It often pertains to financial assets. But you can also name a legal guardian for your children or even a caretaker for your pet.
Wills go a very long way toward making sure that your wishes are carried out after you pass.
For example, say you have no children, and your partner passed away before you do. A will is a chance to declare that your assets should go to your favorite charity or nonprofit.
Protect Your Assets & Family With Trust & Will
Kiss Your Credit Card Debt Goodbye
Having a single loan to pay off makes it easier to manage your payments, and you can often get a better interest rate than what you might be paying on credit cards and car loans.
Fiona is an online marketplace offering personalized loan options based on your unique financial situation.
When you consolidate your debt with a personal loan, you can roll your payments into one monthly installment. Find a lower interest rate and pay down your debt faster today.
Get Started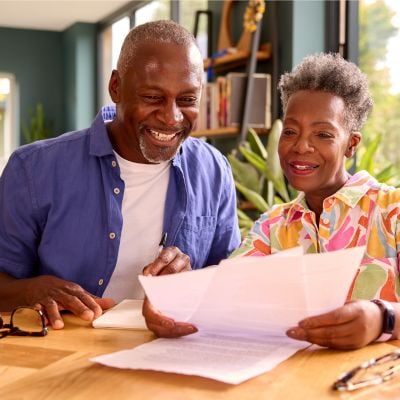 What happens if you die without a will?
If you die without a will, you are said to die "intestate." In that case, where you lived determines what happens to your assets. In the United States, different states have different laws regarding property and assets for a deceased person. Check your state's website to find out what happens to your assets when you die without a will.
For example, in Texas, if you die unmarried and without children, your assets will automatically be split equally between your parents. If your parents have also passed away, but you have siblings, your property will be equally divided among them.
If there is no family to leave your property to, your assets go directly to the state of Texas.
Create a will to ensure your assets go exactly where you want.
How does a will protect your investment portfolio?
A will can protect your investment portfolio by acting as a guideline for your inheritors.
First, it allows you to decide where you'd like your money to go. If the money automatically passes to a family member or the state, they could spend your investments on causes or people you don't care for.
Second, it goes a long way toward helping your family manage your assets in the wake of your passing. Losing someone you love is tragic and about the worst time to have to go to court to figure out what to do with the property of the person you just lost. A will lays out your investment portfolio and assets, protecting your loved ones from more pain.
Depending on how much you have in assets, your heirs may need to pay estate taxes to gain access to your investment portfolio and property. However, this isn't an issue for the vast majority of cases. Only estates with a gross value of $11.58 million or more in 2020 are required to file a return with the IRS.
Stop overpaying for home insurance
Home insurance is an essential expense – one that can often be pricey. You can lower your monthly recurring expenses by finding a more economical alternative for home insurance.
SmartFinancial can help you do just that. SmartFinancial's online marketplace of vetted home insurance providers allows you to quickly shop around for rates from the country's top insurance companies, and ensure you're paying the lowest price possible for your home insurance.
Explore better rates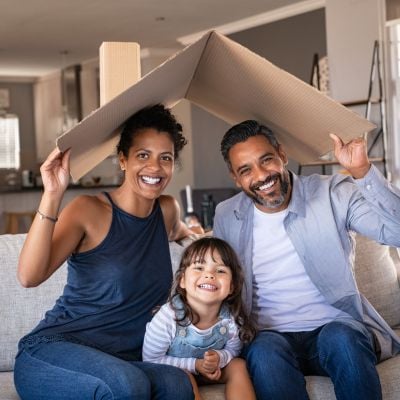 An easy way to ensure your portfolio transfers to your spouse
Add another owner to your investment account to let them gain immediate access. You can do this by setting up an account with joint ownership and the "right of survivorship." This gives the joint owner automatic ownership of the funds and property upon your death, regardless of what happens to the rest of your estate. However, this is usually designed for couples. So if you want to transfer the accounts after you die to another family member or even a nonprofit, it's best to set up a will.
What to include in a will
What's in your will depends on many different factors. Someone with children and four retirement accounts will have a different will from someone with no children and no retirement account. Here are some things to consider as you draw up your will:
Who will inherit your financial assets? Will they be divided among several people (like your three children)? Or do they go to an organization?
How much of each asset do you want to go to each person?
Are there any stipulations around using your investments or assets? This includes when they can use the money, how they can use the money, etc.
Include guidelines for your funeral.
Can you do a will online?
Yes, it's straightforward to get a will online. And online wills are legal and binding, just as if a lawyer had drawn it up in person. Creating a will online is much more convenient than scheduling a meeting with a lawyer, sending over the paperwork, meeting in person, and then having your will created. By doing it all online, you can save both time and money.
Are online wills legal?
Yes, as long as the service provider, you are using complies with state laws regarding wills. An online will has the same authority as a will drafted by an attorney in person.
Many services offer online wills. Some of them are part of life insurance companies, while others are part of larger legal services.
If you're interested in creating a will online, check out these companies to get started.
1. Trust and Will offers trusts, wills, and estate planning online for a lower cost than a traditional estate planning attorney.
They charge only $69 to create a will but you can get $10 off with code VIPFORLIFE. You use a template created by a lawyer and customize it to your needs. After you've finished and paid, you receive a notarized copy in the mail (at no extra cost).
If you have questions throughout the process, you can use the chatbox to speak with a team member.
2. Fabric
Fabric is a life insurance company that offers a free will to potential clients. The company claims you can make a will in five minutes, answering questions about yourself and your assets. And you can speak with an attorney if you have questions during the process. You don't need to use their life insurance to get your free will. Fabric also announced several new product features, including $1.5M lifetime coverage no medical exam term life insurance, 25 and 30 year options for term lengths, and increased eligibility up to age 60 without an exam.
Fabric emphasizes protecting not just your financial assets, but also your children. You can appoint a beneficiary and guardian right away in the will-making process. This ensures that your children are taken care of.
3. Rocket Lawyer is an online legal behemoth. You can have any number of legal interactions drawn up, including a will. They offer a free seven-day trial, during which you can make a free will. Rocket Lawyer offers a $39.99 monthly membership after the free trial. This is cheap if you are someone who has a lot of legal document needs, but expensive if you're after only one document.
Protect your portfolio
While it's painful to think about, a will can protect your investment portfolio after you pass away. Always make sure to keep your will updated and review it regularly, especially after a significant event like a divorce or the birth of a child.
Creating a will — whether online or by a lawyer — is a smart idea for you and your family. A will can keep your money with your loved ones. And it ensures your assets go exactly where you want.
Sponsored
Follow These Steps if you Want to Retire Early
Secure your financial future with a tailored plan to maximize investments, navigate taxes, and retire comfortably.
Zoe Financial is an online platform that can match you with a network of vetted fiduciary advisors who are evaluated based on their credentials, education, experience, and pricing. The best part? - there is no fee to find an advisor.