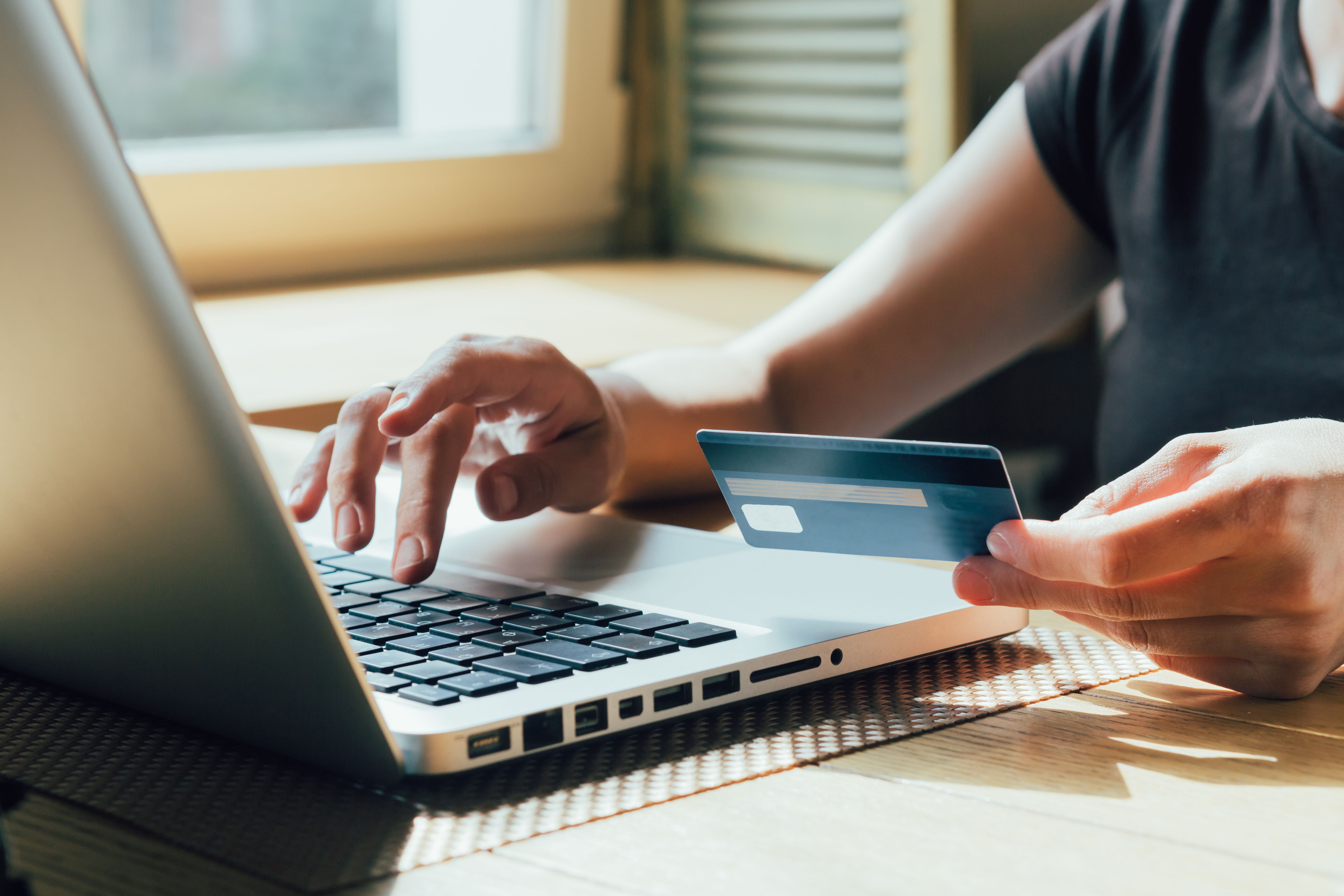 Konstantin Kolosov / Shutterstock
We adhere to strict standards of editorial integrity to help you make decisions with confidence. Please be aware that some (or all) products and services linked in this article are from our sponsors.
We adhere to strict standards of editorial integrity to help you make decisions with confidence. Please be aware that some (or all) products and services linked in this article are from our sponsors.
Is Rocket Money legit and worth paying for?
Pros and cons
Pros
Organizes all your monthly bills and subscriptions in one central dashboard
Track your net worth over time
Monitor monthly spending habits so you know where you're overspending
Cons
You have to pay for Rocket Money Premium to unlock most features
You pay for successful bill negotiations even after paying your monthly membership fee
Canceling Rocket Money Premium takes several steps
No real-time account syncing for free members
What is Rocket Money?
Rocket Money is a budgeting and bill negotiation app that was founded in 2015. This mobile-based platform helps you monitor your monthly bills and spending habits so you don't overspend. And Premium members get perks like its bill negotiation service and subscription cancellations, potentially saving you money on bills you're overpaying for or don't need.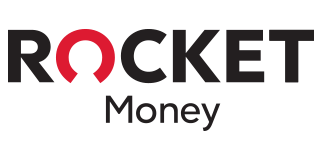 According to its website, Rocket Money has saved its 3.4+ million members over $245 million since its inception. The app has also helped cancel $155+ million in unused subscription fees for even more savings.
How does Rocket Money work?
As an "all-in-one" personal finance app, Rocket Money has numerous features to help you track your spending and reduce spending as well.
To get started, you connect your various bank accounts to Rocket Money so it can monitor your transactions and help you budget. This is also how the app tracks your monthly subscriptions so you know exactly what you're paying for.
Subscription management
One of Rocket Money main free features is its subscription monitoring service. Once you connect your bank accounts to the app, it identifies subscriptions and organizes them under a list of recurring bills. These subscriptions can include anything from your gym membership to a Netflix or Hulu subscription.
Since all your subscriptions are organized on one tab, you know exactly what you're spending each month, so unused subscriptions don't slip through the cracks.
Premium Rocket Money members can also ask its concierge team to cancel subscriptions for them. According to its website, Rocket Money cancelled over one million subscriptions for its members so far. But nothing stops free customers from doing the cancellations themselves to save more money.
Bill negotiation
Another premium Rocket Money feature is its bill negotiation service. Rocket Money works with most major cell phone, cable, and home security providers, and it can contact these providers to negotiate lower rates on your behalf. The company says it's successful in negotiating bills up to 85% of the time, and the entire process takes four steps:
1.

Choose a bill: Select the bill you want Rocket Money to negotiate.

2.

Connect your bill: Add your bill to your Rocket Money account by entering your login credentials or uploading a photo of your monthly billing statement.


3.

Enter negotiation preferences: This includes personal information and if you're willing to drop features or not to save money.


4.

Confirm payment method and amount: Rocket Money charges 30% to 60% in annual savings if it lowers your bill. You choose how much you want to pay and can pay this success fee with any debit or credit card.

The payment bit for bill negotiations is where Rocket Money gets a bit confusing. Essentially, Rocket Money charges you 30% to 60% of your annual savings in an upfront fee. For example, if Rocket Money lowers your AT&T internet service from $80 to $60 per month, that's $240 in annual savings. From there, you pay 30% to 60% of the annual savings as a success fee ($72 to $144 in this case). This is an upfront fee, but you then benefit from lower monthly bills and save money over the course of the year.
Budgeting tools and spending insights
Subscription and bill management are Rocket Money's two main features and what make the app unique. But it also has tools to help you track your spending. The spending insights tab highlights your monthly spending, income, how many bills you have to pay, and how much discretionary spending you have left.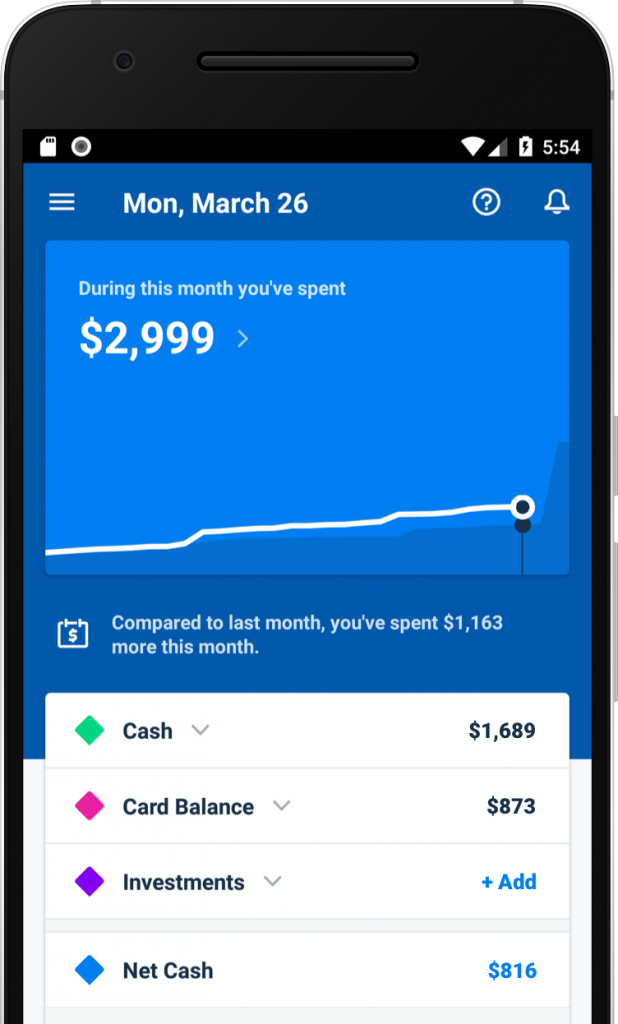 You also get budgeting tools that are somewhat similar to apps like Mint and YNAB. After you connect your bank accounts, Rocket Money automatically categorizes expenses and highlights your spending patterns so you know which categories you might be overspending on. This could be your entertainment budget, or maybe you're spending slightly too much on groceries each month. To help out, Rocket Money also creates "spending allowances" you can follow to avoid overspending.
There's even a net worth tracking component where the app breaks down your major assets and liabilities. You can add assets and liabilities manually as well, so it's comparable to services like Empower and Kubera.
Overall, Rocket Money strives to be an "all-in-one" personal finance app with how many features it packs in. Just note that the free version of Rocket Money doesn't let you create unlimited budgets or custom budgets categories, which are two downsides. This is the main reason we suggest Mint over Rocket Money or various Mint alternatives if you just want help budgeting.
Other Rocket Money premium features
You get subscription management and some basic budgeting features if you use the free version of Rocket Money. But if you want to use its bill negotiation or unlock the app's full potential, you need to pay for Premium.
The additional perks Rocket Money Premium members get include:
Smart savings accounts: Let Rocket Money automatically move money into a savings account using AI so it slowly helps you work towards your savings goals, similarly to microsavings apps.
Unlimited budgets: Create as many household budgets as you want and customize budget categories so you're not stuck with default ones.

Real-time balance syncing: Free members get daily or weekly syncing for various account balances they link to the app, but Premium members get real-time balance updates.

Credit monitoring: You can view your credit score for free and also get real-time updates on if your credit score changes.

Premium customer support: Enjoy priority support and use Rocket Money live chat to get in touch with customer support agents.

Free refunds: Through its concierge service, Rocket Money attempts to get refunds on your behalf, like if you pay overdraft fees or late fees.

Truecard: This credit card from Rocket Money is currently using a waitlist to accept new members. But the card is designed to help you improve your credit score by keeping low credit utilization and maintaining on-time payments. In the future, cardholders can also earn cash-back rewards at select retailers.
Most people probably pay for Rocket Money Premium for its bill negotiation service and to get more in-depth budgeting tools. But you can always call your service providers yourself to ask for lower rates; Rocket Money doesn't do anything differently except read off a script to ask for a better deal. And free budgeting apps like Mint are there as well for the financial management side of things.
How much does Rocket Money cost?
Rocket Money Premium costs between $3 and $12 per month, and you pick how much you pay per month with its "pay-what-is-fair" model. If you select $3 or $4, you pay annually, whereas other amounts charge you monthly. This means that Rocket Money Premium costs as low as $36 per year and as much as $144 per year depending on how generous you're feeling.
You also pay between 30% to 60% for successful bill negotiations. Once again, you decide how much you want to pay.
There's the free version of the app, but in our opinion, it lacks too many budgeting features and customization options to be worth using. And you can always cancel subscriptions yourself or call service providers yourself to negotiate better rates if you're willing to put in the time.
Is Rocket Money safe?
Rocket Money uses numerous security practices to keep your personal and financial information safe. For example, it never stores your bank login information. Instead, it works with Plaid, a leading financial data connection service that many other FinTech apps use. All information between your accounts and Rocket Money is also encrypted. Overall, this makes Rocket Money a safe app to use.
If you have questions about Rocket Money's security, you can email security@rocketmoney.com to get in touch.
Is Rocket Money legit?
Rocket Money is a legit app in the sense that it helps you stay on top of monthly subscriptions and bills. And if you pay for Premium, its team makes the effort to negotiate better rates for you if that's what you want.
However, there are numerous aspects of Rocket Money that we're not fans of. For starters, you have to pay for this app to really be worth it since free budgeting apps offer way more customization options than Rocket Money's free version. And if you sign up for Premium, you have to jump through hoops if you ever want to unsubscribe and stop paying.
Just check out Rocket Money's own guide on how to cancel a Rocket Money Premium membership. You might have to chat with an expert if you can't cancel for whatever reason. And canceling your membership doesn't cancel pending bill negotiation requests or your Smart Savings account. To truly remove yourself from the Premium side, you're going through two or three cancellation steps.
On top of that, while Rocket Money has a 4.8 star rating on Trustpilot, I'm not convinced these are legitimate testimonials. Practically every review is flagged as "invited," meaning Rocket Money requested the user give them a review. This is standard practice, but the overwhelmingly positive reviews are starkly contrasted by stinging reviews on Rocket Money's YouTube channel and the Google and Apple app stores.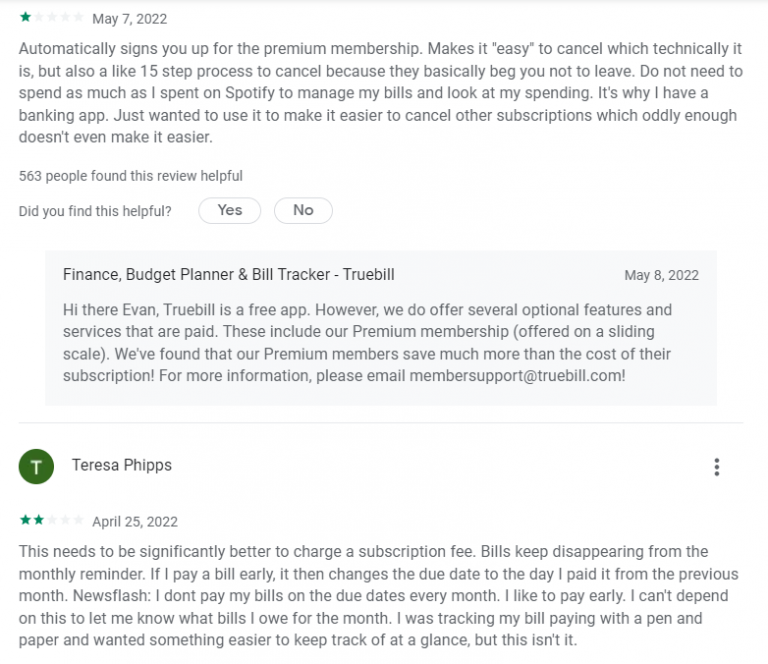 Generally, users like that Rocket Money highlights all their monthly bills in one place so they remember to pay on time and know which subscriptions to cancel.
But many customers on the app store complain that you have to pay for successful bill negotiations after already paying a monthly fee for Premium. When you throw in app glitches and even horror stories of monthly bills increasing in price or being significantly downgraded to save money, we don't think Rocket Money is worth paying for at this time.
How to contact Rocket Money
You can contact Rocket Money by using the contact form on its website. Its team responds to requests Monday through Friday between 9am to 5pm ET. Premium members can use the live chat feature as well to get support.
Best alternatives
If you want a simple solution to monitor all your monthly bills and subscriptions, the free version of Rocket Money gets the job done. But as a budgeting app or all-in-one finance app, there are better alternatives out there that are also free.
For example, Mint is one of the best free budgeting apps out there, and it offers more customization and features than Rocket Money unless you pay. But if you're just looking for budgeting help, there's little point in paying for a service when a very similar and free alternative exists.
As for Empower, it has a host of free tools like a budget planner, investment fee analyzer, and net worth tracker. It also lets you track your investments, which isn't something Rocket Money offers. And if you invest at least $100,000, you can work with a Empower advisor to build a custom investment portfolio, similar to using a robo-advisor.
And at the end of the day, the ultimate alternative to Rocket Money is taking an afternoon once per year to call your service providers to ask for better rates. I've lowered both my internet and phone bills by doing this before. If you stress the fact that you're a loyal customer who wants to be taken care of, major companies usually oblige. This saves you money every month and you don't have to give back 30% to 60% of your annual savings.
Bottom line
If you want a helping hand in staying on top of monthly bills and subscriptions, Rocket Money's free app is very useful. And if you don't care too much about in-depth budgeting features and customization, you won't be disappointed in the free budgeting options.
However, you really have to pay for Premium if you want more customization and time-saving tools like subscription cancellations and bill negotiations. And in our opinion, these features aren't worth the price at this time.
There are just too many free alternatives out there, and paying for bill negotiations on top of your monthly fee cuts into any actual savings you get. And if money is tight, using free budgeting apps and calling bill providers yourself is a more cost-effective solution.