Unexpected challenges and bad habits
Bebe and Paul have a household income of around $113,500. However, unforeseen circumstances are partly to blame for their current position.
They had an unplanned pregnancy that led to the birth of their first son, Liam. That compelled them to change their lifestyle and move closer to Paul's mom to seek support.
They later moved to be with Bebe's dad when he was diagnosed with cancer, before moving again to live with Paul's dad who was also, unfortunately, diagnosed with cancer.
Struggling to keep up, the couple maxed out their credit cards. Paul even took out what sounds like a payday loan. He borrowed $750 at an extremely high interest rate which compelled the couple to make $200 bi-weekly payments. Eventually, they spent $3,500 on this short-term loan alone.
Paul regrets his decision because it made their financial situation much worse. "All it did was push us further down the road in the wrong direction," he said.
Sethi acknowledged their struggles but also highlighted that reckless spending habits had a role to play in the couple's predicament. For instance, Bebe described her $2,000 mattress purchase as "basic and midline" even though they had to use a line of credit to afford it.
They also have multiple credit cards and frequently use "buy now, pay later" apps to shop. "...before we realize it, all of these monthly payments are his entire paycheck, and we can't afford rent," said Bebe.
Poor spending habits and excessive borrowing seem to have magnified the problems created by the curve balls life threw at them. Fortunately, Sethi had a plan for them.
Kiss Your Credit Card Debt Goodbye
Having a single loan to pay off makes it easier to manage your payments, and you can often get a better interest rate than what you might be paying on credit cards and car loans.
Fiona is an online marketplace offering personalized loan options based on your unique financial situation.
When you consolidate your debt with a personal loan, you can roll your payments into one monthly installment. Find a lower interest rate and pay down your debt faster today.
Get Started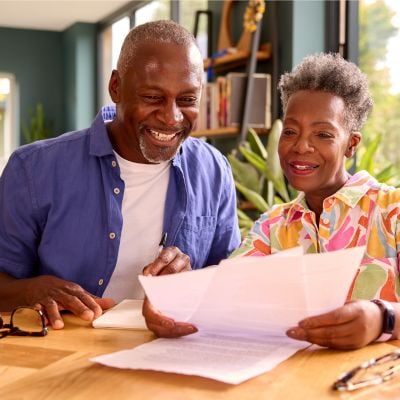 Dramatic changes
By the end of their conversation, it was abundantly clear that Bebe and Paul wouldn't be able to pull themselves out of their financial hole without dramatic changes. Ramit Sethi had the following recommendations for the couple:
Reduce expensive debt
Paying off credit card balances and avoiding high-interest short-term loans is key.
Set modest goals
Aiming to save a modest sum of money to pay for a quick trip to Gavelston or Legoland would give the family something to work towards and motivate them to save.
Eliminate recurring payments
Cancelling subscriptions and memberships and avoiding "buy now, pay later" schemes would noticeably improve their finances.
Be honest with your kids
Bebe and Paul tend to shield their children from money issues, but Sethi recommends being honest with them and making changes together as a family. This should help them learn from their parents' mistakes and develop a better relationship with money over time.
Ask for higher pay
Sethi believes Bebe is getting underpaid and could boost her income by roughly $30,000 just by negotiating or switching to another employer.
Plan and constrain spending
Eliminating impulsive and wasteful spending is another top priority for the couple.
Some of these changes could also help other families living paycheck to paycheck.
Sponsored
Follow These Steps if you Want to Retire Early
Secure your financial future with a tailored plan to maximize investments, navigate taxes, and retire comfortably.
Zoe Financial is an online platform that can match you with a network of vetted fiduciary advisors who are evaluated based on their credentials, education, experience, and pricing. The best part? - there is no fee to find an advisor.