With the typical two-week payday loan, you can end up paying fees that are equal to an APR of almost 400%, according to the Consumer Financial Protection Bureau, or CFPB.
And if you can't pay back the loan when it's due, you might be tempted to take out another costly loan. It can turn into a revolving door of debt, which you want to avoid.
Payday loan alternatives
If you're looking for a short-term loan, then consider these cheaper and better alternatives to a payday loan.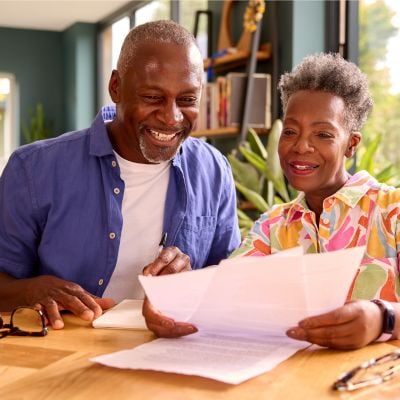 Having a single loan to pay off makes it easier to manage your payments, and you can often get a better interest rate than what you might be paying on credit cards and car loans.
Credible is an online marketplace offering personalized loan options based on your unique financial situation.
When you consolidate your debt with a personal loan through Credible, you can roll your payments into one monthly installment. Find a lower interest rate and pay down your debt faster with Credible today.
Find your rate
1. Ask your employer for a loan
One payday loan alternative is to get a loan from your employer.
Some employers are willing to provide a paycheck advance. You'll want to talk with human resources to discuss if this is an option for you. If you work for a small company, you may consider approaching the owner of the business.
2. Find a work-based loan app
For those of you that want to avoid approaching your employer directly, there's an app for you. Some employers are offering their workers low-cost emergency loans using apps and services such as HoneyBee, Salary Finance and TrueConnect.
Other apps like Earnin and PayActiv give you access to the money you earn as you earn it, so you don't have to wait for your normal payday.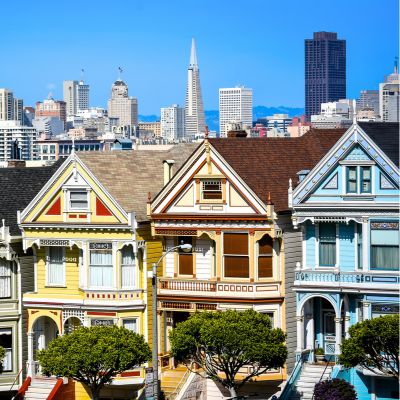 Believe it or not, you don't need millions, or even hundreds of thousands to invest in real estate. Arrived is an online platform where you can invest in shares of rental homes and vacation rentals without the headaches of being a landlord.
Learn More
3. Apply for a personal loan
Personal loans offer a lot of flexibility. They can be used for just about anything from consolidating debt to buying a new car. A personal loan is an unsecured loan, which means you don't need to put up collateral, like a house or a car, as you would do with a secured loan.
Personal loans are offered by banks, credit unions and online lenders. They tend to have fixed interest rates, and The repayment terms range anywhere from two to seven years, giving you plenty of time to pay them back.
More: Best personal loans
4. Negotiate a payment plan
If it's routine bills that are putting you in a bind, reach out to the people you owe and see if they'll cut you a break.
You might be surprised to find that most institutions, from your utility company to your credit card issuer, will be willing to negotiate a payment plan.
You don't want to just stop paying these bills because they will hit you with fees. On top of that, they will report your missed payments to the credit bureaus, which could damage your credit score.
Instead, call and ask if they'll pause your payments, or accept smaller ones that you can afford, for a period of time to help you pay off the debt.
5. Get a cash advance from your bank
Your bank or credit union might be able to offer you a cash advance. Most banks offer some sort of payday loan alternative or allow you to take an overdraft to help you through your financial crunch.
If you do choose to go this route, be sure that you're not paying sky-high interest, and ask about any associated fees.
6. Turn to your credit cards
As a last resort, you may use your credit card as a payday loan alternative.
Paying your bills with plastic or even taking credit card cash advances will likely be cheaper than a payday loan.
But the downsides are that you'll be piling up credit card debt, and a cash advance will come with a high APR and a fee – usually $10 or 5%, whichever is higher.
You'll need to pay off the balance as quickly as you can to avoid interest charges that will pump up the amount you owe over time.
More: Personal loans vs. credit cards
Avoiding a payday loan
Unplanned expenses are just a part of life.
Looking ahead, you'll want to start building an emergency fund so that you can avoid having to seek out a payday loan or payday loan alternative.
Sponsored
This Company Will Help Nearly Anyone Get Rid of Credit Card Debt
Do you feel like paying off your credit card is a constant grind, with no end in sight? You're not alone. A personal loan offers lower interest rates and fixed payments, making it a smart choice to consolidate high-interest credit card debt. It helps save money, simplifies payments, and accelerates debt payoff.
Credible is a free online service that shows you the best lending options to pay off your credit card debt fast — and save a ton in interest.