O'Leary's coffee-crushing counsel
The "Shark Tank" investor is not one to mince his words when it comes to money advice.
Appearing on CNBC in 2017, he admitted he does drink coffee — "one cup every morning" — but he makes it himself for about 18 cents and then invests the money he saved from not stopping at Starbucks on the way to the office.
"You buy crap that you don't need every day — stuff that you look at now in your closet you haven't worn in two years," he said. "It felt like a good idea when you bought those shoes but now you don't need them.
"What I've learned to do and what's really helped me in maintaining growth in my own personal investing is — everytime I pick up something I'm going to buy, I say to myself: 'Do I really need this?' Because if I don't buy it, the money is going to be invested and make money every year for me while I'm sleeping."
That idea of your money working for you while you sleep is central to smart investing. For instance, if you invest in dividend stocks or funds, you can earn a steady income and and possibly benefit from capital appreciation — especially if you automatically reinvest your dividends instead of taking them as cash payments.
High-dividend paying stocks typically provide yields greater than bank savings accounts or U.S. Treasury securities — and if you own them through a tax-sheltered retirement plan, like a 401(k) or IRA, you'll also get the benefit of tax deferrals.
Meanwhile, Sethi also preaches about the benefits of investing, especially the automated kind, but he doesn't think you need to sacrifice the things you love, like a vanilla latte with soy milk and caramel drizzle, to achieve your financial goals.
Kiss Your Credit Card Debt Goodbye
Having a single loan to pay off makes it easier to manage your payments, and you can often get a better interest rate than what you might be paying on credit cards and car loans.
Fiona is an online marketplace offering personalized loan options based on your unique financial situation.
When you consolidate your debt with a personal loan, you can roll your payments into one monthly installment. Find a lower interest rate and pay down your debt faster today.
Get Started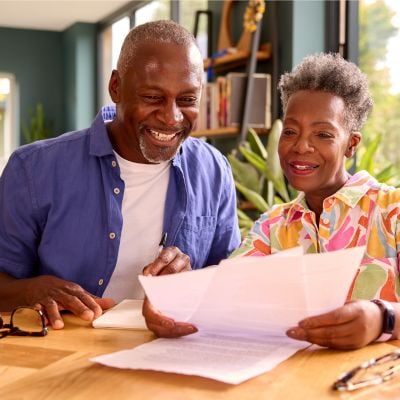 Sethi's guilt-free spending philosophy
O'Leary's advice really grinds Sethi's gears. In an interview with Moneywise, he described O'Leary's stance as "totally absurd."
"A guy who sits here and wears multiple custom suits and tells people: 'Oh, I would never spend money on a wedding. I would never spend money on coffee.' He is so out of touch to be giving advice to everyday people about how they should spend their money," he said. "I would rather he listen to what people are actually talking about when it comes to housing costs, and a variety of other expenses that he has no idea about."
Sethi is all for spending money on small things that make a big difference to your happiness and quality of life — like "coffee, a certain type of baby food, or even buying certain sweaters."
He advises people to engage with his conscious spending plan, which has four categories: fixed costs (housing, utilities, gas, groceries etc.), investments (post-tax retirement savings, stocks), savings (long-term emergency fund, vacations, gifts) and guilt-free spending (dining out, movies, fun).
Sethi says your fixed costs should be 50-60% of your take home pay and your savings and investments should both make up 5-10%.
He emphasized that most people don't consider saving any money until the end of the month — after they've already spent their spare cash. To avoid that situation, he advocates for automating your investments and savings, stating: "Just the same way you and I don't try to brush our teeth, we just do it — saving money is even easier, you set it up to happen automatically."
Sethi's "favorite category" in his conscious spending plan is the guilt-free portion, which he says can be up to 35% of your monthly income. The "I Will Teach you to be Rich" author believes you deserve to enjoy your money (in moderation) as long as you've hit your goals in the other three categories.
If that means buying a cup of coffee a few times a week, Sethi's all for it, no matter what his personal finance competitors say. He added: "This idea of listening to some out of touch millionaire or billionaire telling everyday people what they can't do with their money — their time has come and it is now gone."
Sponsored
Follow These Steps if you Want to Retire Early
Secure your financial future with a tailored plan to maximize investments, navigate taxes, and retire comfortably.
Zoe Financial is an online platform that can match you with a network of vetted fiduciary advisors who are evaluated based on their credentials, education, experience, and pricing. The best part? - there is no fee to find an advisor.