Secrets can set you up for trouble
Keeping secrets certainly isn't a way to strengthen your relationship or to resolve ongoing conflict.
In fact, with financial infidelity becoming increasingly popular in the U.S., you may only make matters worse. Nearly one-in-four Americans admitted to financial infidelity in a survey commissioned by Bankrate, meaning they're keeping financial secrets from their partners. That would definitely include having a secret bank account.
Another survey, this time by SunTrust Bank, found that 54% of Americans believed that a partner who was in debt was a major reason to consider divorce. About three-in-five Americans even considered putting off marriage while their partner fixed their debt.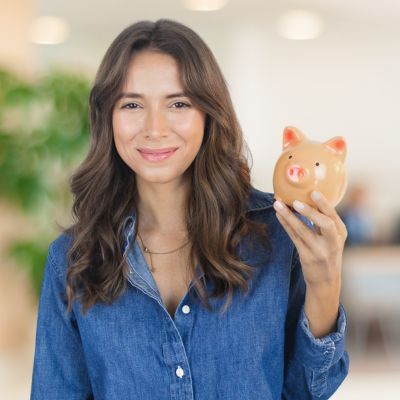 Don't let your money idle in low-interest accounts! Savvy savers are earning up to 10x more interest by keeping their hard-earned cash in a high-yield savings account. Find some of the best options here.
Get Started
So, should you have one?
There are some undeniable benefits to having a bank account that's kept away from your spouse. In the case of an emergency, you'll have those funds available should the worst happen. This can be especially helpful if you're in a risky relationship, like say your partner has an addiction and could use your cash to fund their habits.
Even if that's not the case, there are benefits to opening an account if you're considered in a "financially inferior position" in the household, according to Cristin Lowe Law, a California-based divorce and family law firm.
Some stay-at-home parents, for example, may not enjoy open access to the household accounts. Instead, your partner may demand a discussion on all purchases.
If you're in a position where your partner could easily cut you off, having your own bank account might be a good idea. Especially if a situation approaches divorce territory, there is the very real fear of being left with nothing.
It's a worst-case scenario measure
Even if you've decided opening a secret account is your best option, you might consider meeting with a financial adviser first. They can certainly guide you in not just creating an account, but also figuring out what you'd need in a worst-case scenario.
That being said, communication about finances remains one of the largest stresses of a marriage. Being open and honest with your partner about your finances will likely lead to a more open, honest and trusting relationship.
All these conversations might still lead to opening up your own bank account, but without the secrecy. Because even if your relationship is perfect now, who knows what the future might hold.
Sponsored
Kiss Your Credit Card Debt Goodbye
Millions of Americans are struggling to crawl out of debt in the face of record-high interest rates. A personal loan offers lower interest rates and fixed payments, making it a smart choice to consolidate high-interest credit card debt. It helps save money, simplifies payments, and accelerates debt payoff. Credible is a free online service that shows you the best lending options to pay off your credit card debt fast — and save a ton in interest.