We've found you the five best tools to get your finances on track, so you can be prepared for everything — from the time your baby is in diapers straight through to their last day of college.
1. Don't pay your bills this month When your little one arrives, you want your sole attention to be on them, and not your debt.
The 3 a.m. feeding times are going to rag on your sleep schedule, and you won't have the time or energy to manage lingering medical bills, credit card statements or student loan debt on top of everything else.
Instead of trying to hack away at your bills and tackle ever-mounting interest rates, you could have Credible pay your bills this month.
Yes, all of them.
Credible is so easy to use, and the benefits are the real deal.
Here's how it works: To get started, you'll visit the website, answer a few questions, and within minutes be connected with lenders who'll help get you the best loan to consolidate your debt.
You get to pick the loan with the best terms, and you'll end up with only one payment schedule to keep track of.
Say goodbye to those 12 outstanding bills with varying interest rates, and say hello to one easy payment schedule with just one standard interest rate — starting as low as 5.95% APR. And, to seal the deal, not only is it completely free to check online, but it won't hurt your credit score to see what you qualify for.
If you decide to consolidate, you'll get a full month of peace and a much lower interest rate.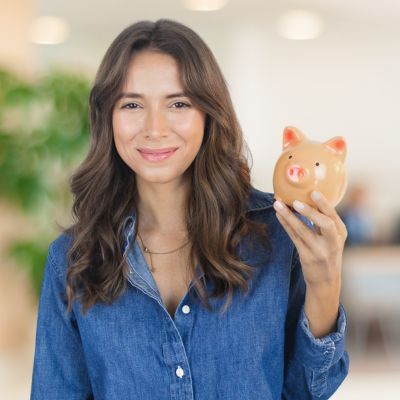 Don't let your money idle in low-interest accounts! Savvy savers are earning up to 10x more interest by keeping their hard-earned cash in a high-yield savings account. Find some of the best options here.
Get Started
2. Leave your family $1 million Let's just rip off that bandaid: a good parent has to be ready in case the worst should happen. That means you need to have life insurance so your family will be cared for after you're gone.
It's not fun to talk about, but now it's easier than ever to get it over with.
Quotacy makes shopping for life insurance as easy as booking a flight.
It's super simple. You'll take a look online, compare your options, and find the best policy — boom, add to cart. You're done.
The best part is that you don't need to provide any personal info — not even your email address — until you find the policy you want. Just answer a few, anonymous questions and Quotacy will match you with life insurance plans that work for you. The whole process takes about three minutes.
And when you compare plans, you can find a great rate that fits your budget. Some customers have found rates as low $7 a week for a $1 million policy.
$7 for peace of mind? We'll take it.
3. Hire a financial adviser, even if you're not wealthy We wish they could stay cute and little forever, but one day you'll blink and your baby won't be so little anymore.
It's never too early to start thinking about college — even when they're in diapers. Giving your kids the gift of an education is one of the most important things you'll ever do. And let's face it, it's one of the most expensive, too.
If you're having trouble figuring out how to plan your savings long term, you need to hire a pro. Luckily, you don't need to be rich to hire a financial adviser.
Facet Wealth offers virtual, full-service financial planning that's personalized to your needs. You'll set up a quick call where you'll tell Facet Wealth what your goals are. Then they'll connect you to one of their Certified Financial Planners, or CFPs®, for a full (and free) online financial review. Taking your situation into account, your CFP® will map out a plan to help you achieve your financial goals.
If your CFP's® plan seems in line with what you're looking for signing up is simple — and you get unlimited access to your CFP® for questions or for online meetings.
Plans start at just $100 a month, and will put you on the right track to building up your savings and setting up your family's future.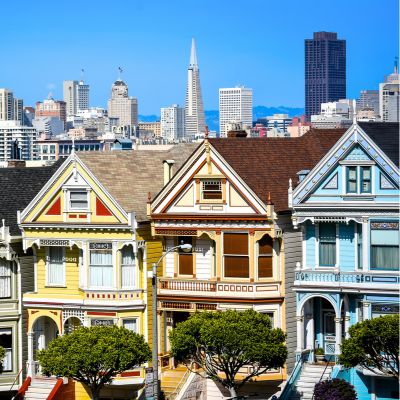 Believe it or not, you don't need millions, or even hundreds of thousands to invest in real estate. Arrived is an online platform where you can invest in shares of rental homes and vacation rentals without the headaches of being a landlord.
Learn More
4. Clean up your credit score With your new baby arriving soon, you might be considering a few massive life changes. Do you need a newer, safer vehicle? A bigger house? Having good credit can make all of this possible.
To get started on all the ins and outs of your credit score, you need Credit Sesame. Credit Sesame will provide you with a free credit score, as well as its free credit monitoring service. You'll be able to view your credit score whenever you want, and can view your spending accounts all in one place.
You'll be able to track where you're overspending, and be able to better pinpoint where you need to cut back. You can also get real-time alerts on when any major changes have been made to your credit report.
Credit Sesame will also walk you through the steps you need to take to improve your credit score — some Credit Sesame customers have seen improvements of up to 300 points.
5. Stop paying too much for car insurance You should be shopping around for car insurance every six months. Yes, that sounds like a lot, especially with a new baby, but we promise the savings are worth it.
Besides, you can just ask SmartFinancial to do the heavy lifting for you.
SmartFinancial makes it easy to shop around for new plans with the same coverage as your current one and compare rates online in just a few minutes.You might even find discounts on the plan you currently have!
Remember: you don't have to sacrifice quality or safety to save money.
Sponsored
Kiss Your Credit Card Debt Goodbye
Millions of Americans are struggling to crawl out of debt in the face of record-high interest rates. A personal loan offers lower interest rates and fixed payments, making it a smart choice to consolidate high-interest credit card debt. It helps save money, simplifies payments, and accelerates debt payoff. Credible is a free online service that shows you the best lending options to pay off your credit card debt fast — and save a ton in interest.