People have managed to use these donations to get business ventures off the ground and to fund charitable causes of all shapes and sizes.
This new and awesome way to fundraise only exists thanks to the connective powers of the Internet. And although the funds are collected from contributers in usually small amounts, they add up quickly. In fact, this form of fundraising taps into a huge demographic of people who would normally not be able to donate to such causes. In the past, fundraising was almost exclusively done by contacting rich people and corporations for huge sums of money.
Crowdfunding's success has been hugely driven by the growth of social media, which often plays a key role in connecting potential donors to projects and investments. With all this money flowing in for such a wide range of causes, we have to ask: is it actually possible to crowdfund our lives? To inspire others and collect donations to pay for our dreams? Based on our research, it sure looks like it!
How Crowdfunding Projects Differ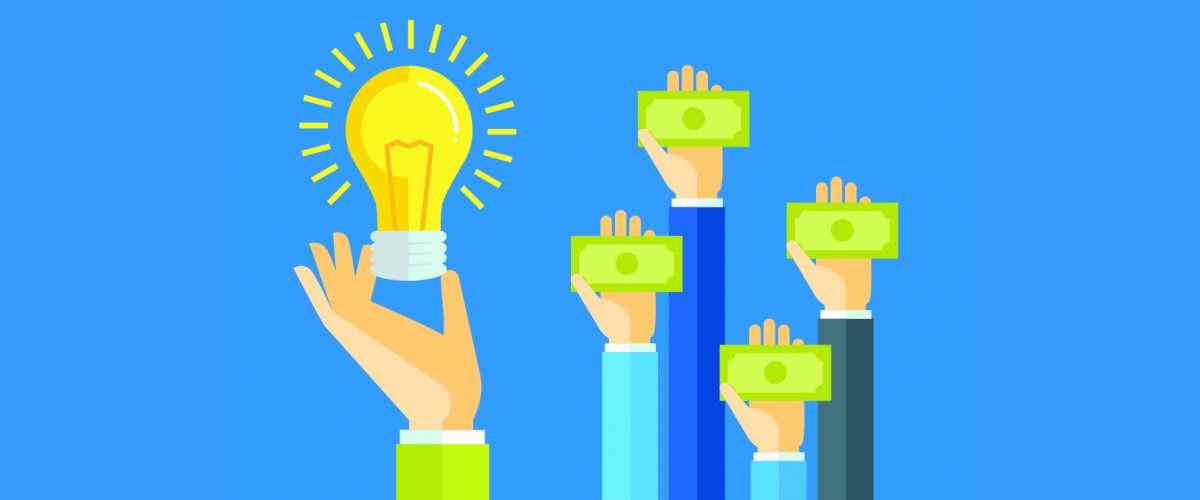 Depending on the project, campaign contributors may be essentially making donations, investing for a potential future return on investment, or prepaying for a product or service.
What Types of Crowdfunding Exist?
1. Reward-Based Crowdfunding
Reward based crowdfunding means that donors give a small amount of money in exchange for a reward.
2. Debt Crowdfunding
Debt crowdfunding means that lenders provide a small loan with the expectation and understanding that they will not only make back their principal investment but make additional money in the form of interest.
3. Equity Crowdfunding
Equity crowdfunding is when investors gain a small amount of equity in a company in exchange for a larger investment. As with any financial investment, this can be risky — this is especially true in a start up company or product — however, equit crowdfunding has also proven to be extremely rewarding for investors.
4. Donation Crowdfunding
Donation crowdfunding basically means that small amounts of money are donated in exchange for a note of thanks or feeling of gratitude. This form of crowdfunding leads us to the latest trend: crowdfunding your life.
Now Trending: Crowdfunding Your Personal Life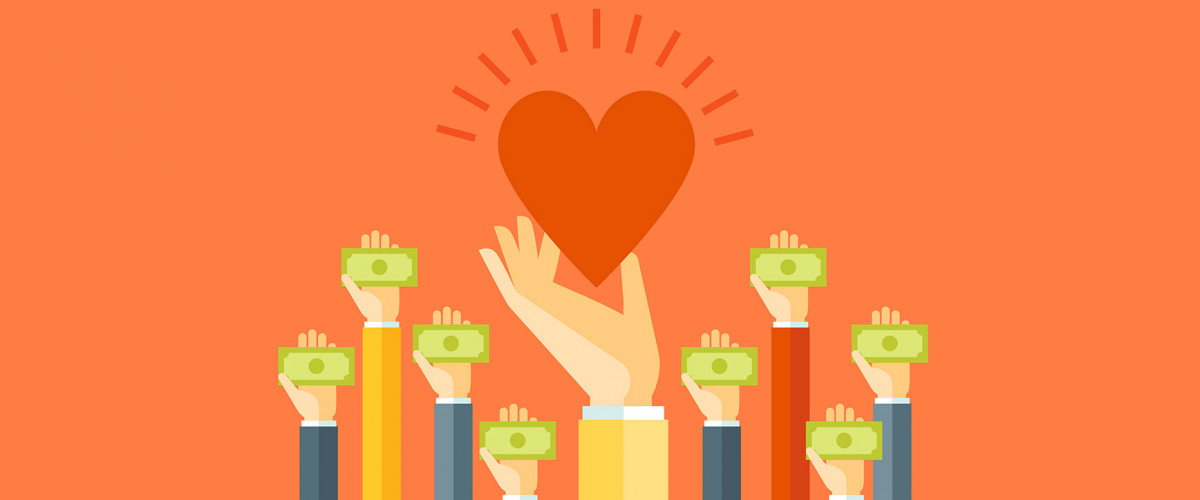 Similar to the more traditional donation-based crowdfunding, one of the latest trends in the crowdfunding story is people collecting money to crowdfund their personal lives. Funds are being raised for everything from wedding gift registries, home renovations, tuition, debt repayment, car purchases, and vacations. Now, this new trend is one that raises a bit of debate among those who have donated to crowdfunding campaigns in the past as well as those just learning about them.
Why are some people against crowdfunding others' lives?
1. Personal Responsibility vs Human Nature
There is something to be said about taking responsibility and control of your life. This does not mean that asking for help is a negative thing; on the contrary, when life gets tough, someone gets sick, or an emergency happens, people want to help and are driven to do so through the kindest parts of their human nature. Some people feel that it is not their responsibility to fund a complete strangers' vacation or a new wardrobe. The good news is that if you don't want to fund this kind of thing, there's absolutely nothing that can make you plunk your money down.
2. Lack of Reward
With most forms of crowdfunding, there is some sort of reward given to donors and investors for helping to reach a fundraising goal. And in donation-based crowdfunding, there is a good feeling that comes from helping someone or a group of people that are truly in need. Oftentimes, critics of this form of fundraising argue that helping to finance a person's new car or kitchen renovation is not the same as donating to rebuilding a home after a fire, helping to alleviate someone's astronomical medical bills, or helping out a newly widowed single parent. These kinds of personal funds do exist- but let's face it, this is very different from funding a new graduate's ski trip.
3. Taking Advantage of Generous People
The trend of donating money towards a person's personal life is a somewhat controversial one — but it has allowed many people to achieve their dreams and even exceed their expectations. The concern really begins when people start using donations as a form of passive income, i.e. taking advantage of people who are just trying to help . While this is not the norm, it is something that has exists because there are always people looking for an easy way out. The idea of someone deciding to solely rely on the generosity of hardworking strangers to fund their lifestyle lies somewhere on the scale of depressing to infuriating.
Arguments in Favour of Crowdfunding Your Life
1. A Team Mentality
In a world that can seem negative and isolated, it's crazy to think that strangers would even consider donating to help a couple go on a honeymoon or fund their dream wedding. However, people who have taken part in these fundraisers show that it actually has a positive impact for them as contributers. Donating to a positive, simple cause and knowing that you've made someone's day or life better can negate feelings of isolation and loneliness. These donations don't have to be large or dramatic; a simple dollar or two can go along way when added to other donations. It's pretty wild to think that one dollar used in a positive, generous way can make so many people happy.
2. Helping Out the Next Generation
Now, by no means are only Millennials using this form for fundraising, but a lot of people view crowdfunding as a way of to helping Millennials get ahead in a difficult economic climate. Given the ever-present realities of a hard job market and economic and political instability around the world, Millennials do not have it easy. Some overwhelmingly generous older folks are now using crowdfunding to help out the younger generation, donating their money to help young people move ahead and overcome the obstacles that they are facing today.
Ways to Donate
With this latest wave of crowdfunding picking up steam, it seems like there are an abundance of websites available to help make people's personal dreams into reality.
Gift Cards
Gift cards are a relatively new way of donating via crowdfunding and have become more and more popular. These are often used to donate money towards someone's wedding registry or home renovation. This works out great for everyone involved as the stores that agree to accept donations toward gift cards get both free promotion and additional sales, while the donors get to specify where exactly their money is going. The lucky recipients of these gift cards can then use them to shop at retailers to purchase the things they need to make their dreams a reality. The well-known crowdfunding site www.honeyfund.com offers gift cards from major retailers including Target, Macy's, Bed Bath and Beyond, Best Buy, Amazon, Bloomingdales, and Kohls.
Purchase from a Registry
Ater covering all or even part of the cost of a wedding (if they're lucky enough to have parents contribute), most couples are either left climbing out of a deep hole or with not much in the bank. Using crowdfunding in place of a traditional wedding registry allows couples to collect much-needed cash to spend on putting together their modest first home. Other crowdfunding platforms are similar to traditional registries, with couples choosing specific items that people can donate towards. This is great for contributers as they can see exactly where their money is going, and of course couples get exactly the appliances and other items they need for their new home.
Donating Services
One of the newest ways to donate is by offering up a professional service or skill. Maybe you are certified in a trade or you have fantastic writing skills. Depending on the project you're "donating" to, these skills can come in handy and can provided for free or for a fraction of the cost. This is an amazing option for couples looking for professionals in the wedding industry, like a photographer, caterer, or baker. Of course, this versatile form of donation is closely tied to volunteerism, and comes with all the same fantastic benefits to the recipients of your aid and your own deep feeling of good will.
The world of crowdfunding is made up of generous donors and lucky duck recipients. Essentially, crowdfunding is a new age take on "goodwill towards all mankind." That's why, whatever personal cause you're collecting for, you should always try to pay that generosity and goodwill forward. When setting up your personal fund, be realistic about how much money you need, be honest about your goals, and (it should probably go without saying, but) don't be a greedy oinker!
Crowdfunding Platforms
For Contributors
Everyone has an opinion on what cause is worth donating to and what isn't. Clearly it's up to you to decide whether or not to donate your hard-earned money to assist another person, couple, or family in reaching their goals. While donating to a cause can be a great feeling, it's essential to find a cause you are passionate about. Regardless of what's trending, it's your money. While sharing it is a great thing, you should always make sure to invest it in a way that makes you happy and that gives you the kind of financial, product-driven, or karma-building reward you're looking for. Your money has the power to do great things, so choose wisely!
Do you have a friend with a project that could use more funding? Share this article and help them set up a crowdfunding page for their cause or genius invention. Watch the next great idea become reality!