Tracing the origins of the term 'stagflation'
The term "stagflation" was originally popularized by British politician Iain Macleod in 1965, when he declared in the House of Commons that the country was facing "the best of both worlds" in reference to inflation and stagnation.
Macleod's portmanteau came in handy over the next decade or so as the 1970s brought soaring inflation along with a recession in the wake of a series of oil price shocks. Until then, many economists had believed that when inflation was high it was usually a result of increased demand — a good indicator typically that the economy is strong and unemployment is low.
Economists generally assumed that meant you couldn't have high inflation and a stagnant economy at the same time. But that theory needed to be reworked when high oil prices and rising inflation collided with high unemployment and a recession over the 1970s.
Moshe Lander, an economist with Montreal's Concordia University, says stagflation is incredibly uncommon. The world hasn't seen the convergence of these economic conditions since the 1970s.
"This is a once-in-a-generation problem," says Lander.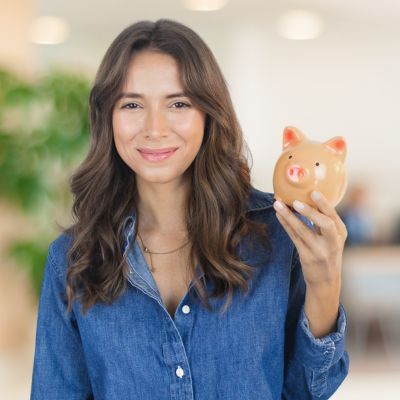 Don't let your money idle in low-interest accounts! Savvy savers are earning up to 10x more interest by keeping their hard-earned cash in a high-yield savings account. Find some of the best options here.
Get Started
Worrying signs of stagflation on the horizon
Most economists agree we're not currently in a stagflation environment. What they're concerned about is whether that's where the global economy is headed.
In May, Mohamed El-Erian, the chair of Gramercy Fund Management and former chief executive officer of Pimco, told Bloomberg Television that stagflation was "unavoidable," pointing out that economic growth was declining while inflation continued to rise. In May, prices were up to a 40-year high of 8.6% according to the U.S. Bureau of Labor Statistics.
And as spring rolled on, more observers raised red flags. In early June, the World Bank dramatically downgraded its projections for the global economy, citing concerns about Russia's war in Ukraine, the prospect of widespread food shortages and — you guessed it — "stagflation."
In its report, the agency also issued its projections for 2023 and 2024 — predicting that a series of oil shocks will increase the possibility of opening the door for conditions "reminiscent of the stagflation of the 1970s."
How do we fix it?
As the World Bank pointed out in its report, the last period of stagflation required interest rates so high that the world tumbled into a recession that left a number of countries around the world in financial crisis.
The Federal Reserve is doing what it can to tackle inflation by raising interest rates. The trouble is that won't help much with issues on the supply side — like shortages of electronics and cars, food and fuel.
"If they're looking to try and fix supply chain issues through such a blunt instrument, like interest rates, it's not gonna happen," says Lander. "That can only be overcome through an easing of all of the supply chain issues."
What Jerome Powell, chair of the Federal Reserve, is likely hoping to accomplish is some dampening on the demand side that will allow supply to catch up. Powell's announcement of a 0.75% rate hike on June 15 — a dramatic move that the Fed hasn't taken since 1994 — shows he's not afraid of taking "strong action" to tackle inflation.
And from the supply side, as three economists from the BCG Henderson Institute pointed out in an article on the Harvard Business Review, there are some signs that inflation may already be cooling.
"While it's not over, the period of maximum stress is likely behind us," they write. "Demand is cooling. Inventories have been rebuilding healthily. Workers are returning to the labor force. This will allow inflation figures to moderate throughout the rest of the year."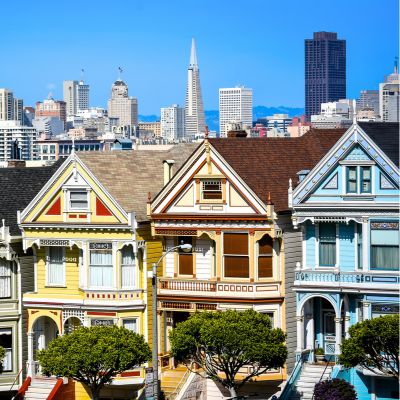 Believe it or not, you don't need millions, or even hundreds of thousands to invest in real estate. Arrived is an online platform where you can invest in shares of rental homes and vacation rentals without the headaches of being a landlord.
Learn More
Where we go from here
Even if the country is on the other side of the "period of maximum stress," that doesn't mean the economy is entirely out of the woods — the economists acknowledge that new, unexpected shocks could pop up and put recovery off track again.
And while a recession may be possible, they add, it would likely be mild due to the good financial position many American households are in because of the pandemic.
But ultimately, they feel fears of stagflation are premature.
"What stands between a recession with above-target inflation and 'stagflation' is the Fed," they write. "If the central bank has the resolve to keep monetary policy tight despite recession, there is every chance that inflation can be wrought from the system."
"Faced with the possibility of structural break we still think the Fed would stand tall."
Sponsored
Kiss Your Credit Card Debt Goodbye
Millions of Americans are struggling to crawl out of debt in the face of record-high interest rates. A personal loan offers lower interest rates and fixed payments, making it a smart choice to consolidate high-interest credit card debt. It helps save money, simplifies payments, and accelerates debt payoff. Credible is a free online service that shows you the best lending options to pay off your credit card debt fast — and save a ton in interest.