These basic tenets of financial wisdom will help you take control of your money and your life.
1. Live on a budget
Yes, I said it. A budget. Budgets play a crucial part in getting out of debt, having some spending money, and reaching your financial goals.
Don't be fooled: a lot of people hear the word budget and assume that they are locked into that set amount, no matter what happens. This is a FALSE assumption. Remember that it is your money and that life happens. Budgets are fluid and can change. The important thing is that you are staying on track to spend only what you intend on spending as opposed to going further into debt.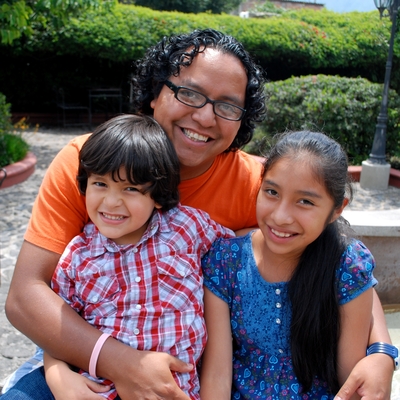 Sign up for Credit Sesame and see everything your credit score can do for you, find the best interest rates, and save more money at every step of the way.
Get Started—100% Free
2. Live below your means
This one sounds dull as dirt — but you really need to do it! Living below your means is a key step in financial freedom. In our connected and social media-obsessed world, it's easy to get caught up in the feeling that you have to wear, drink, and eat certain things to live a specific lifestyle.
But some of the richest people in the world started out by living below their means, that is, not having a new car, not having the biggest house or condo in the best neighborhood, and cooking at home a lot more than eating out. It's a time-honored millionaire secret. Living below your means isn't a permanent state; it's intended to allow you to put more money aside into savings or into investments that will make you more money.
3. Don't leave free money on the table
If your employer offers to match your retirement plan contributions, take advantage of this free money by contributing as much money as possible, all the way up to the limit. Employers who offer to match your contribution will typically do so up to 3% to 6% of your annual salary. Over time that really adds up! Think about it, if you make $50,000 and your boss matches your retirement savings up to 5%, then make sure to contribute $2,500 over the course of one year. Your employer will put the same amount of money into your retirement account. If you do this same thing for 5 years, you'll be getting $12,500 from your employer for free.
4. Don't buy more house than absolutely necessary
Buying more house than you need is a common mistake that's encouraged by every profession involved in the real estate industry. Banks, realtors, lawyers, and contractors all have a huge incentive to get you to buy a bigger house than you need. Mortgage lenders lower their interest rates and encourage people to buy homes that are in the very upper end of their budgets, or even over budget, because, well, you'd be a fool not to take advantage the low interest rate! They might tell you that you're in line for larger return when you sell your home in a few years. Of course, they dont tell you that when your mortgage is up for renewal and interest rates have gone up, you risk being unable to make the new monthly payments, and you risk losing your house to the bank.
Unless the house you're buying is an investment property (i.e. a second or third property), it helps not to think of your house as an investment. It's a roof over your head, and the head of your family, to keep them warm, dry and safe. Your money will be locked up for years, if not decades.
First-time homeowners tend to forget that they should be setting aside 2% to 3% of what their home is worth every year for maintenance and updates in order to protect their property value. Although it can be tempting to buy the biggest and most lavish house in your price bracket, be realistic. Decide what you need versus what you want in a home and go from there. After all, a house is typically the largest single purchase most people will make in their lives. It's not something you can afford to screw up or overreach on, and you need to start protecting it immediately. Lower your risk and only get as much house as you need.
5. Treat savings like your bills
One of the best ways to ensure that your bills are paid on time is to have them automatically withdrawn from your bank every month. So, why wouldn't you do the same with your savings? If you have a retirement savings account, you can set your savings contributions up to be automatically deducted from your paycheque. If you have a different form of savings (say, a tax-free or high-interest saving account) you can have an certain amount of money automatically moved to that account either every paycheque or every month. Remember, if you put money aside before you even see it, you won't even have a chance to miss it, much less spend it.
When starting your journey to financial independence and taking control of your money, the process can be overwhelming at first. But if you focus on the bigger picture, it will all be worth it. By making the choice to spend less and more wisely every day, you are choosing to make your money work for you. Instead of using it to get temporary little pleasures, you will be putting your money where it needs to be in order to make your and your family's lives better.
Although it may not be an easy adjustment at first, you will soon find that setting a budget, living below your means, and putting money away on a regular basis will have a dramatic impact on your life and your finances. Instead of focusing on a black hole of debt, you'll be thinking about how to fund a brighter future. You'll stop worrying about nightmarish bank statements and start focusing on your dreams. Doesn't that sound like it's worth a bit of effort?
Start today! Change your mindset and take little actions every day to get yourself ahead, and if you have a friend who could use a little pep talk and some basic finance advice, then please share this article with them!
Sponsored
What are your spending habits?
When you know where your money is going, you can make better financial decisions.
With Rocket Money, get a breakdown of your spending to see exactly where your money is going. Manage subscriptions, lower your bills and put your savings on autopilot.
Managing money just got easier with the Rocket Money app.