Before you step out your door on Thanksgiving night or Black Friday morning, read our shopping tips first. Make the most of your Black Friday shopping by using these proven hacks to save money — and time!
1. Build a stockpile
If you give gifts to family and friends on a regular basis, Black Friday might be a good time to buy in bulk, as it means you'll save time and money in the future. As an example, JCPenney and Macy's have been known to offer appliances on Black Friday for less than $10.
Think of your "gift stockpile" like a savings account for birthdays and holidays.
Getting in the habit of buying great gifts in advance and stockpiling will not only save you a lot of money, but will make gift giving a lot less stressful.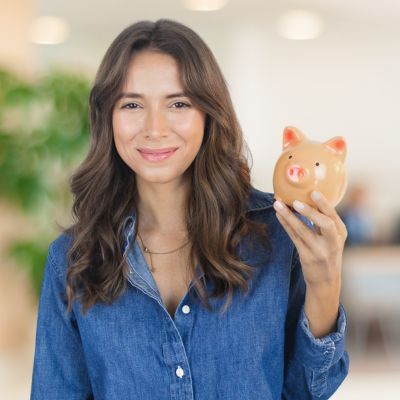 Don't let your money idle in low-interest accounts! Savvy savers are earning up to 10x more interest by keeping their hard-earned cash in a high-yield savings account. Find some of the best options here.
Get Started
2. Shop local
Big stores like Walmart, Target and Best Buy are the most crowded during Black Friday. Did you know smaller local stores will probably have great sales, too?
It's very likely that you can find great discounted holiday gifts at small local businesses — and avoid the crowds.
3. Buy online
Avoid the crowds entirely, and purchase Black Friday deals in your underwear from the comfort of home.
There are a few retailers with online stores that offer the very same Black Friday deals as their brick-and-mortar counterparts.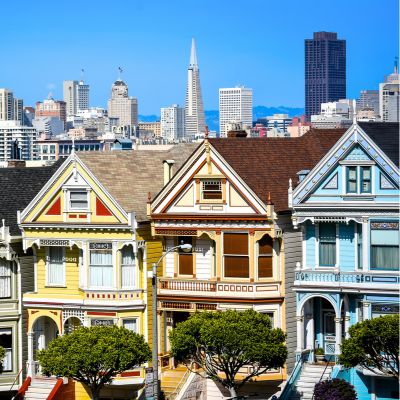 Believe it or not, you don't need millions, or even hundreds of thousands to invest in real estate. Arrived is an online platform where you can invest in shares of rental homes and vacation rentals without the headaches of being a landlord.
Learn More
4. Lay your grounds-work
If you're the type of person who needs their Starbucks every morning, you may want to skip it on Black Friday, because lines for coffee are just as long as the lines for shopping.
Before Black Friday, buy some Starbucks K-Cups or a bag of your favorite coffee and creamers. Not only is this faster, but it will save you money. Also, be sure to pack snacks in case anyone with you gets hungry while you're waiting in a long line!
5. Do some research
Well-before Black Friday, take an hour and conduct research. You should use BestBlackFriday.com to collect all of the sales ads from every major retailer weeks ahead of the big day.
BestBlackFriday.com also has data going back years that compares prices to other sales, like Amazon Prime Day.
6. Divide and conquer
Once you've done your research, you may want to team up with a group of friends, especially if you're planning on shopping in certain stores that are known to sell out very quickly. Make a game plan and divide up responsibility for certain items.
If you're planning to hit up electronics, have another friend tackle clothing and another friend tackle home furnishings.
At the end of the day, you can pay each other back through PayPal or Venmo.
7. Start couponing
If you're not on your favourite store's mailing lists already, then you should be. Two weeks before Black Friday, most retailers will send out exclusive coupons to their mailing list subscribers.
For example, Macy's usually offers an extra 15% off of any purchase that costs $100 or more. Many retailers also offer exclusive app-only coupons, like Target's Cartwheel App.
PRO TIP: If you don't want your inbox to be flooded with store advertisements, set up an alias and a filter in your Gmail account exclusively for coupons.
8. Stick to a budget
It's so easy to buy things you didn't plan for when you go Black Friday shopping, especially if you go to the mall. In order to prevent this, give yourself a budget.
Consider only taking only the exact amount of cash you plan to spend and leave your credit cards at home. Or, bring a friend with you who will keep you accountable for your spending.
If you look forward to Black Friday all year, open a high-yield savings account and earn interest on your money while you wait.
9. Shop the drugstores
It's a surprise to most that your local drug store will have amazing deals on Black Friday! Just make sure you are signed up for their loyalty cards ahead of time.
Many drug stores have been known to offer small items like hair ties, lip balm, and candy for free or very cheap on Black Friday. These items work perfectly as Christmas stocking stuffers — and of course for everyday use.
10. Price-check
Before you go shopping, make sure you have the Amazon App on your phone so you can scan barcodes on the items you want. Believe it or not, a lot of Black Friday sales are actually more expensive than pricing on the same items from Amazon.com .
If you scan an item using the app and you realize that Amazon sells it for cheaper, in many instances you can get that cheapest price right away by going to customer service, showing the cashier the cheaper price, and getting a price match.
Not all stores do price matching, so make sure you know the store's policies before you go! If the store doesn't do price matching, just order the item straight from your Amazon app!
Christmas can be expensive! Ensure you're earning the most interest you possibly can be on your savings, and be sure to set aside enough money to cover your credit card bills and other expenses in the new year. Start today by choosing the right savings account for your lifestyle. Your wallet will thank you!
Sponsored
Kiss Your Credit Card Debt Goodbye
Millions of Americans are struggling to crawl out of debt in the face of record-high interest rates. A personal loan offers lower interest rates and fixed payments, making it a smart choice to consolidate high-interest credit card debt. It helps save money, simplifies payments, and accelerates debt payoff. Credible is a free online service that shows you the best lending options to pay off your credit card debt fast — and save a ton in interest.