1. Path of most resistance Every supermarket does this: Essentials like meat and eggs at the back, impulse buys like candy at the front. The floorplan forces you to pass by a bunch of things you don't want on your way to grab the one thing you do, then tempts you one final time before you leave.
"Nothing in a store is placed by accident," Paco Underhill, the author of Why We Buy: The Science of Shopping, told CNBC.
Costco, however, takes this basic trick to the next level.
It has more draws like pharmacies, hearing clinics, optometrists and photo and printing centers to bring people in and pull them throughout the store. And instead of just snacks and clothes up front in the impulse-buy danger zone, Costco presents high-end electronics, furniture, jewelry and wine.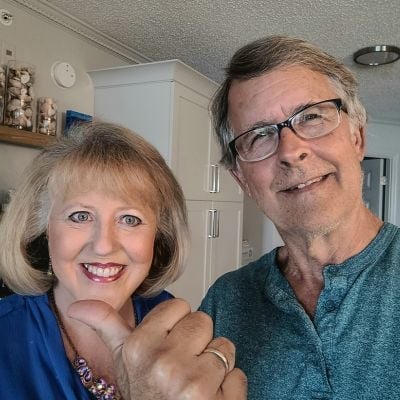 2. Members only It's nice to feel like you're part of an exclusive club. That's one reason why a full 90% of Costco shoppers renew their membership.
But Costco also benefits from the sunk-cost fallacy. Since you're already paying to be part of the club, you should be getting the maximum amount of value out of that fee. That means shopping at Costco all of the time, even if it might be cheaper or more convenient to look elsewhere.
Plus, members are allowed to bring in two guests. That's not just a concession to keep members happy; seeing the perks firsthand can turn first-time browsers into loyal shoppers. Costco's membership continues to grow, ballooning to 98.5 million people worldwide in 2019, up from 94.3 million in 2018.
3. Bare bones buying Costco is, visually, closer to an aircraft hangar than a supermarket. The walls and floor are bare concrete, almost all of the products sit on wooden pallets, and the signage is as plain as can be.
Part of the reason is efficiency. Costco saves money by passing on flashy marketing, and keeping the products on pallets makes the store easy to restock.
But at the same time, the bare, wide aisles allow shoppers to see more of the store from wherever they're standing. You might have popped into Costco to grab some chicken, but the sight of the bakery or apparel section in the distance might convince you to stick around.
And the warehouse look is also a subtle suggestion that you're getting better deals. It almost feels like you're dealing directly with a manufacturer and skipping the middleman entirely. You're not, of course, and the store is taking a healthy cut of your money, but the assumption remains that Costco will pass its no-frills savings on to you.
Kiss Your Credit Card Debt Goodbye
Having a single loan to pay off makes it easier to manage your payments, and you can often get a better interest rate than what you might be paying on credit cards and car loans.
Fiona is an online marketplace offering personalized loan options based on your unique financial situation.
When you consolidate your debt with a personal loan, you can roll your payments into one monthly installment. Find a lower interest rate and pay down your debt faster today.
Get Started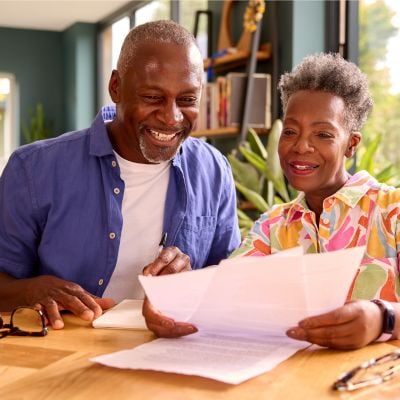 4. Lost and found Have you ever scoured the aisles at Costco looking for those cheesy parmesan snacks, when you were pretty sure they were next to the crackers last time? You're not going crazy.
Costco constantly takes products off the shelves and introduces new ones, only to bring the old products back weeks later. This rotation forces you to consider items you might have otherwise ignored and encourages you to snap up your favorites while you have the chance. Costco calls it a "treasure hunt atmosphere."
Even regularly stocked items can shift in location, which some employees call a purposeful strategy. Paired with the minimal signage, you can find yourself wandering for ages, scooping up all kinds of junk as you try to find the missing item on your shopping list.
5. Huge is the new normal A club-size jug of Kirkland Signature cashews would look pretty obscene sitting next to a typical tin. Yet it doesn't look unusual at all when everything else in the store is huge.
Retailers are able to offer bigger discounts by selling in bulk. But Costco doesn't have to sell absolutely everything in huge packages; that's intentional and helps normalize the idea of buying 67 ounces of Nutella at once.
To hold all of those bulk products, Costco revamped its shopping carts to be considerably bigger than your average cart. Shoppers did notice when the carts were rolled out in California, telling NBC San Diego that "the more room you have, the more you fill it up." But an oversized cart also helps oversized items look normal.
6. Inflation-free food You will, inevitably, get hungry walking those colossal warehouses. So after you pick up that $5 roast chicken, be sure to stop by the food court for a $1.50 hot dog and soda combo.
How can they be so cheap? Costco hasn't raised the price of its rotisserie chicken since 2009, and the food court combo hasn't changed since the mid-'80s. Over the years, the company has switched suppliers and even started manufacturing its own hot dogs and raising its own chickens to keep those prices steady.
Costco is willing to go through all that trouble because it doesn't actually intend to profit off those items. The notion of a $5 chicken is enticing enough to get people in the door, while the $1.50 meal is a cheap way to satisfy children and partners while the rest of the shopping gets done.
7. Fewer options, more sales As big as a Costco warehouse is, there isn't actually that much variety. The average Costco carries fewer than 4,000 items at any one time, while a Walmart supercenter might hold 100,000.
The minimalist strategy has two advantages. First, manufacturers will fight hard to be the tomato soup represented in Costco's hallowed aisles, which allows the company to negotiate better deals.
The second advantage is psychological. Sometimes, too many options can be paralysing, and you just want a company you trust to choose the best product for you.
"Making people decide, that causes confusion, and they ultimately decide to walk away. At Costco, you don't have to make those decisions," marketing consultant Pam Danziger tells CNBC.
8. Never to return Costco has one of the most lenient return policies out there. You can bring back almost anything you want, whenever you want, and put all of that money back in your bank account.
That even extends to your membership. If you find buying in bulk has you throwing out more food than you're eating, you can cancel your membership and get a refund at any time.
That's all great for the consumer — but Costco is hoping you never actually take advantage.
After all, do you really want to get back in your car just to return those uncomfortable socks or unpalatable crackers? The important thing is that you feel safe enough to buy in the first place, because you could return them if you don't like them. By making its policy so friendly, Costco is betting the increase in sales will eclipse the increase in returns.
Shopping Costco Online to skip the lines? Use Capital One Shopping to automatically apply available coupon codes and to search for the lowest prices online.
Sponsored
Follow These Steps if you Want to Retire Early
Secure your financial future with a tailored plan to maximize investments, navigate taxes, and retire comfortably.
Zoe Financial is an online platform that can match you with a network of vetted fiduciary advisors who are evaluated based on their credentials, education, experience, and pricing. The best part? - there is no fee to find an advisor.