One of the biggest criticisms of young people's spending habits is how often they eat out. Older generations typically enjoyed a few meals out per month. Today, it's common to find the younger generation eating out ten to fifteen times per week!
Saving money (and time) is a key part of modern budgeting for young and old alike. Read on to see how you can save thousands per year by following just a few simple tips for meal prep at home.
1. Plan for the sales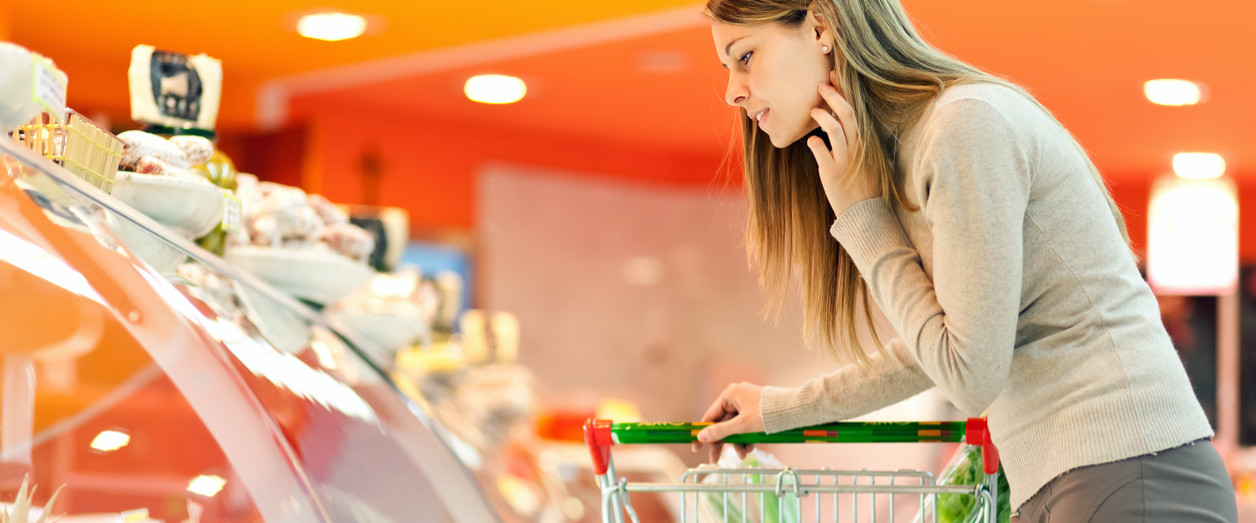 Pick up a store flyer, or look at your grocery store's website, and plan your meals for the sales –-- don't just shop for the ingredients in your recipes. It seems obvious, but many people just show up at the grocery store with a set list of items to buy. You can save a bundle of money if you plan ahead and shop smart. Buying things on sale will save you money on everything from staples like eggs and butter to perishables like fruit and meat.
2. Try New Things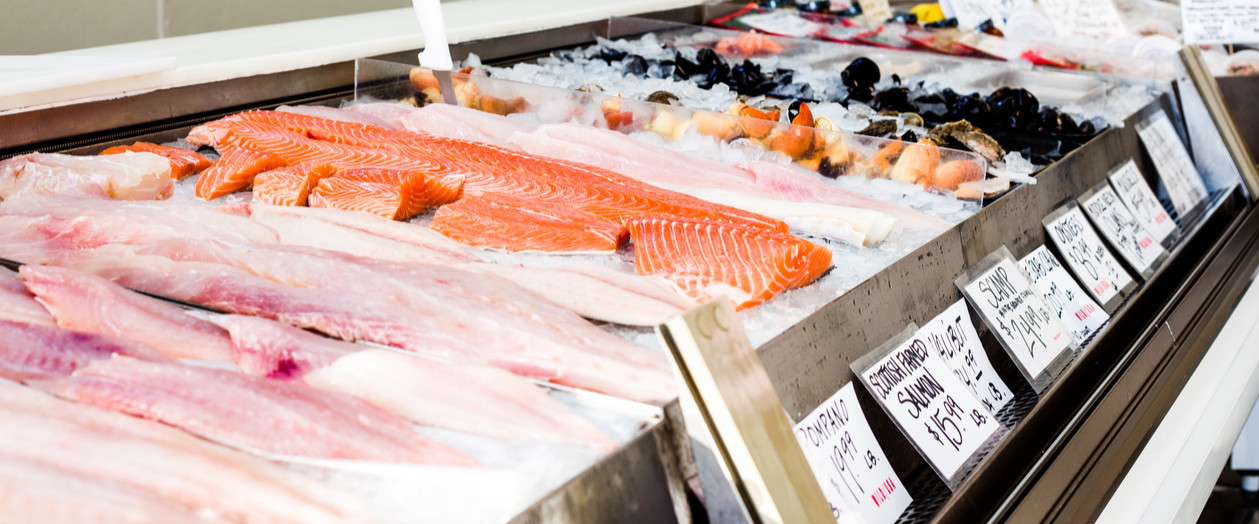 If you are a bit timid when it comes to new ingredients, then stop being so shy! When it comes to cooking with exotic ingredients, everyone starts at the bottom –-- so be brave and try new things. Search online for recipes that use any items that are currently on sale at your local grocery store and expand your cooking repertoire while you save!
3. Buy Generic/Store Brand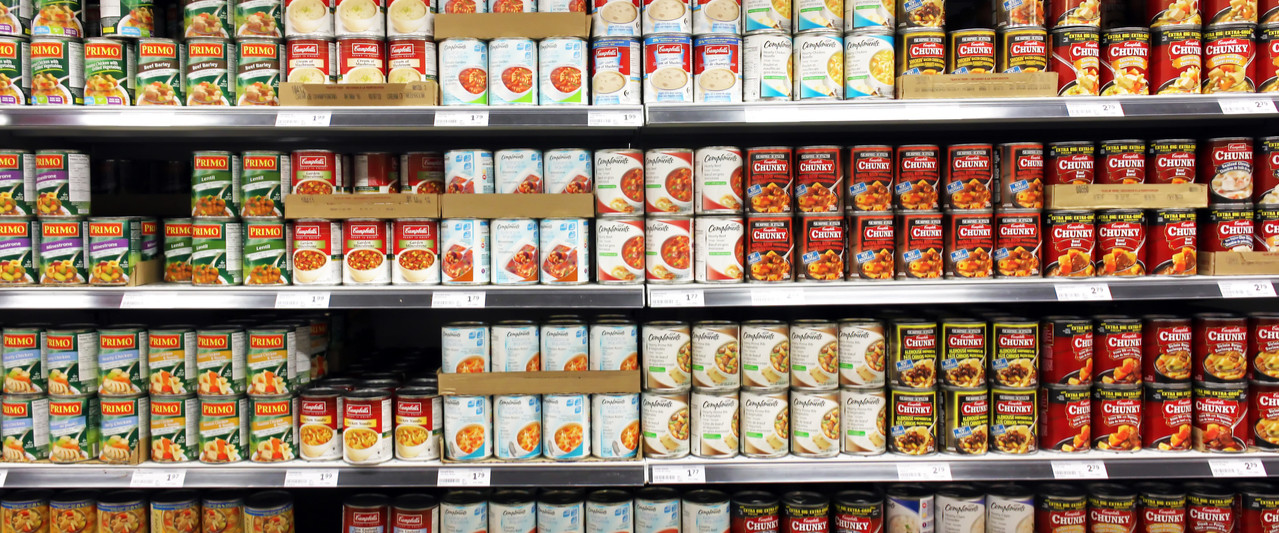 Smart shopping is all about getting the most value for your money. Don't be afraid to try new brands and generic brands. Generic brands (or "store brands") can save you thousands over your lifetime. At the same time, you should learn which products are worth splurging on. Some kinds of medicine and specialty name-brand cleaning or home maintenance products are often worth the extra cost. Discover what products work for your needs and don't let marketing and blind brand loyalty cost you in the long run.
4. Freeze Your Perishables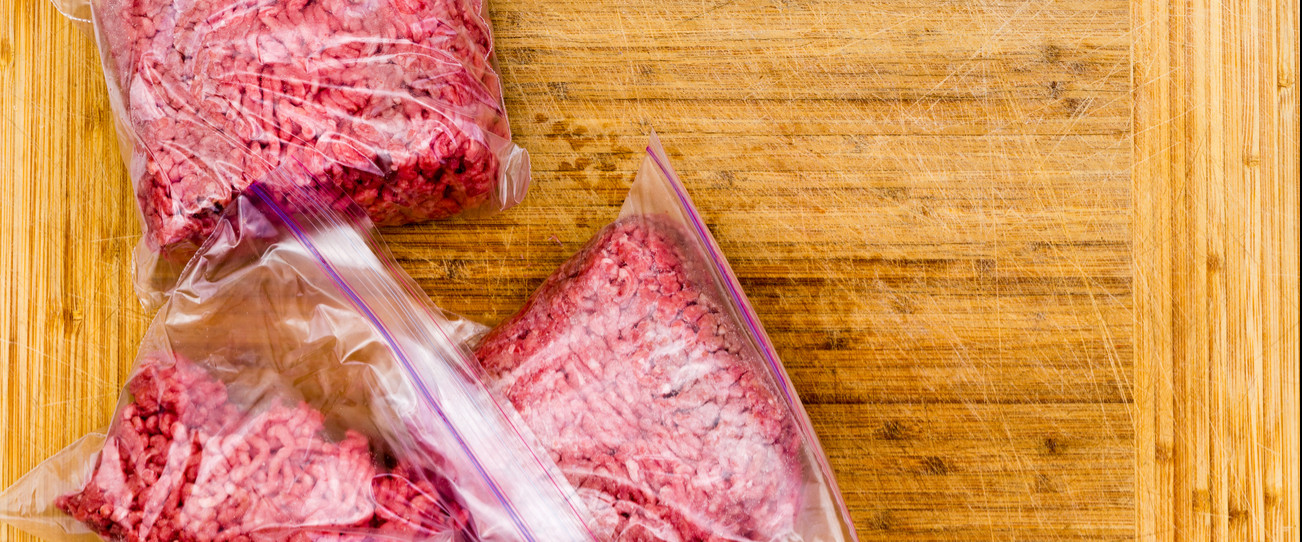 Freeze your perishables long before they go bad. It's tempting to load up on cheap vegetables in season or to buy that discounted herb bundle at a bargain, but the savings often disappear if you let 90% of the product spoil before you eat it. So, be realistic and plan ahead. No one eats that much oregano before it turns to mush. Chop and freeze your herbs, vegetables, fruit, and other things that spoil. Most perishable fruit, vegetables, and meat taste just fine even if you keep them frozen for a while.
This is also a great way to save money if and when (those $%#& expensive) chicken breasts finally go on sale. You can also extend this idea to your cooking: certain recipes are meant to produce leftovers that can be frozen for another day. Meat or veggie pasta sauces, lasagna, meatballs, mac and cheese, soups, and burgers of all kinds survive freezing well and make for super easy dinners on a night when you can't be bothered to cook.
5. Plan to Fail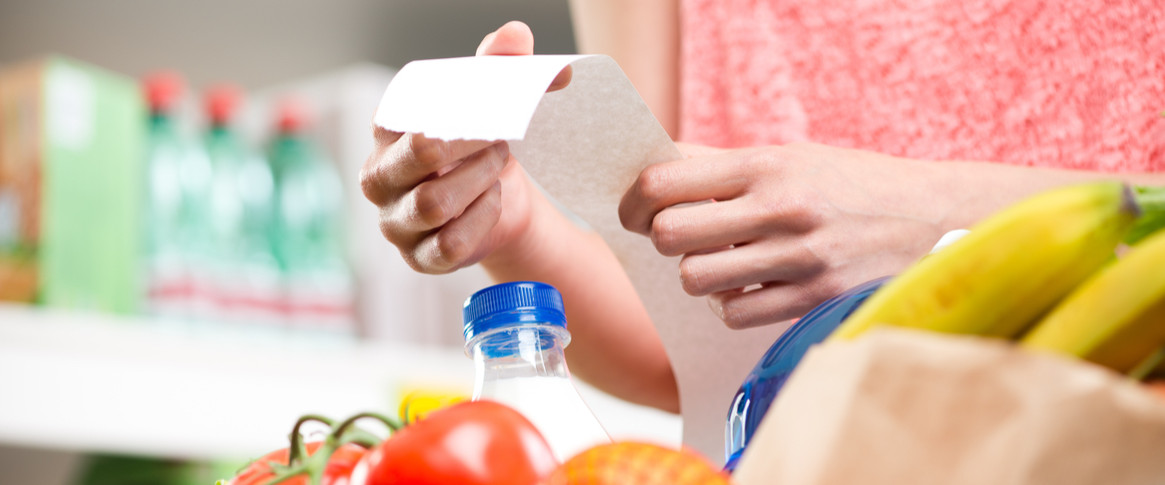 Plan to fail when it comes to meal planning. If you don't have a few easy backup meals for those long days at work, it's easy to cave when your hungry brain starts calling the shots. Even the best intentions for eating at home can fall prey to a tired mind and a glowing fast-food sign. If you have a couple quick at-home meals in your back pocket, you are much more likely to cook at home. Soup and a grilled sandwich takes less than 10 minutes to make. Breakfast for dinner? Bean salad? Frozen leftovers? All are easy and quick to throw together, even at your hangry-est.
6. Use a Slow Cooker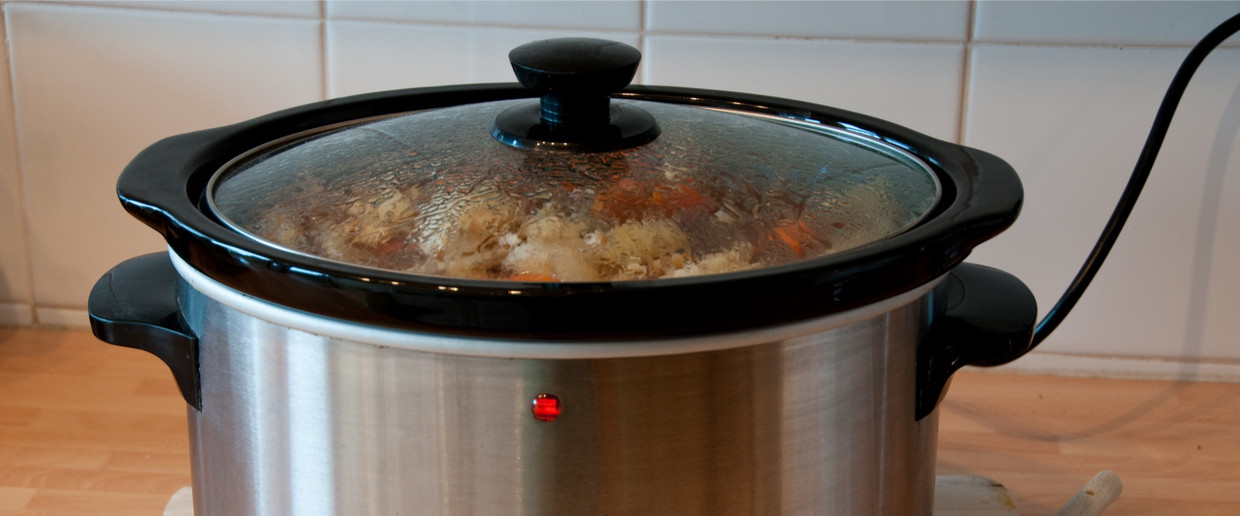 Slow cookers are extremely affordable, especially if you're keeping an eye out for a sale (back-to-school time is always a good bet). With a handful of recipes and a simple meal plan, you can stretch your food dollars to new heights with a slow cooker. The total cooking time is minimal –-- you fill it in the morning (or night before) and let the programmable timer do the work. There are thousands of slow cooker recipes you can find for free online, and most of them use simple ingredients that become absolutely magical when given the time to cook and meld together.
7. Avoid Prepared Foods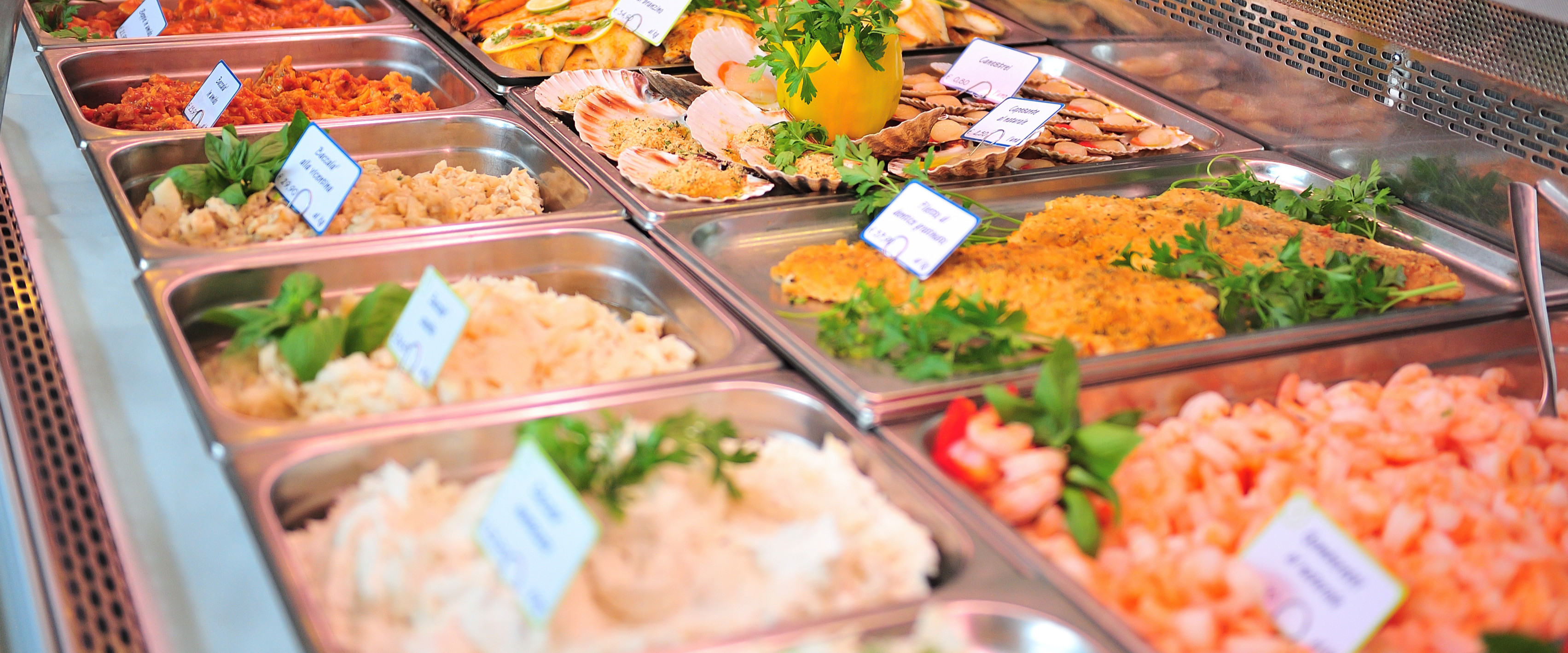 Prepared foods are a big money-maker for grocery stores. If you compare prepared food prices with the cost of the raw ingredients, it's easy to see why these items get the most prominent real estate in the store. Don't be afraid of a little chopping or food prep at home after the store. Chopped and frozen fruit is often ten times the cost of the fresh stuff. Just chicken breasts are much more expensive than buying a whole chicken and cutting it into pieces after roasting it. If you aren't confident with your knife skills, take some time to learn the proper techniques. YouTube and online tutorials can be massively helpful here! Mastering some basic chopping and carving moves will save you thousands over your lifetime.
Modern life has a way of tricking us into spending far more than we should. From restaurants to bars to coffee counters to convenience foods, our everyday living habits are insanely overpriced. The worst part is that most people don't question whether there are other ways to live.
Don't become a statistic! Use these tips to switch up your shopping and cooking habits and start saving your money right now.
We encourage you to share these tips with your friends!