Brace yourself for a bumpy ride as we count down the 12 major metro areas with the greatest percentages of terrible roads.
12. Sacramento, California Roads in poor condition: 41%
Sacramento's roads are in rough shape.
In just one morning in 2018, a massive pothole on jampacked Interstate 5 damaged 26 cars and resulted in 59 hours of closures. This typical story is why drivers here pay $754 in additional vehicle operating costs each year, TRIP says.
Sacramento County needs $783.8 million in backlogged road repairs — and they'll cost $88 million a year to tackle, according to the county's 2019 Pavement Condition Report.
But with only $30 million in road funding coming in each year, the future looks grim for motorists around California's capital city.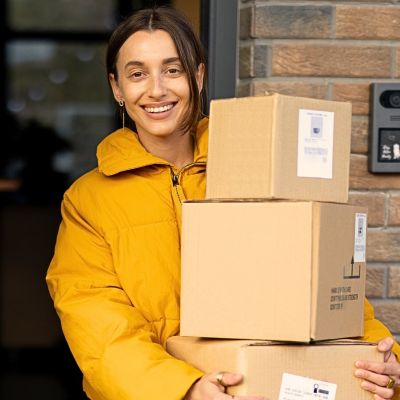 Capital One Shopping's browser add-on automatically applies coupon codes as you shop online. It's absolutely free – plus it takes only two clicks to install. Add the Capital One Shopping browser extension today and start earning discounts of up to 50% on the things you already buy.
Install for Free
11. Seattle Roads in poor condition: 41%
Seattle residents can't agree who's at fault for the terrible roads — but the Washington state Department of Transportation says studded tires are to blame.
When Seattle gets buried in snow and ice, there aren't enough plows to go around. So, residents use studded tires and tire chains to get through the icy mess, and they tear up the city's 10- to 60-year-old streets.
The rough roads are responsible for $684 in repair bills and other extra costs for the area's motorists every year.
Besides miles of cracked pavement and never-ending road repairs, Seattle drivers also must put up with the fifth-worst traffic congestion in the U.S., finds GPS maker TomTom.
10. Philadelphia Roads in poor condition: 43%
The roads around Philadelphia are in such dire shape that the city plans to pour $200 million into repaving projects over the next six years.
A major issue: the Schuylkill Expressway. Built in 1959, this decrepit, undersized highway runs right alongside a river, so it can't be upgraded to handle the 163,000 vehicles using it daily.
Along with the debris-littered I-95, the "Surekill Expressway" has seen endless bottlenecks and car accidents over recent years.
Local drivers pay $732 in extra annual operating costs for using Philly's pothole-riddled streets and highways.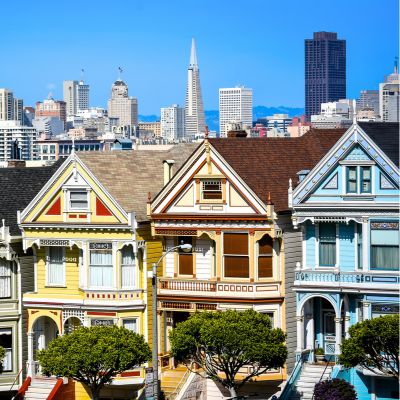 Believe it or not, you don't need millions, or even hundreds of thousands to invest in real estate. Arrived is an online platform where you can invest in shares of rental homes and vacation rentals without the headaches of being a landlord.
Learn More
9. Providence, Rhode Island Roads in poor condition: 46%
The roads are so bad around Providence that they look like "the surface of the moon," says one local driver, writing on Reddit.
Drivers in Providence pay an extra $724 each year for vehicle repairs and maintenance, thanks to the city's rough roads.
Some of major arteries in the Providence area are hitting their 50th birthdays, but putting new asphalt on top won't fix the worn roadbeds that cause cracking and potholes. Heavy congestion adds to the destruction.
Meanwhile, over 23% of Little Rhodie's bridges are "structurally deficient," says the American Road & Transportation Builders Association. The solution? Tolls, says the state. Lots of tolls.
8. New York and its suburbs Roads in poor condition: 46%
The roads in New York City and its New Jersey suburbs have been a suspension-busting, construction-filled mess for decades.
One concrete cavity on Interstate 78 in Newark, New Jersey, refuses to disappear despite repeated patching efforts since the 1970s, says NJ.com.
In 1978, The New York Times named U.S. Route 1&9 — also known as Tonnelle Avenue in the New Jersey 'burbs — one of the worst bottlenecks around. Today, trucks and commuters still have to contend with dangerous craters in the road.
Considering the resulting car damage and crashes, New York City area drivers face stunning vehicle operating costs totaling an extra $2,768 per year, on average, says TRIP.
7. Cleveland Roads in poor condition: 49%
Cleveland is home to more rocky roads than rock 'n roll.
Potholes spanning entire lanes cause flat tires that lead to pileups of a dozen cars at a time.
After Ohio ran out of funding for much-needed road repairs, the state in 2019 hiked its gasoline tax by 10.5 cents and the tax on diesel by 19 cents.
Now, in addition to paying an extra $887 in annual vehicle operating costs, Cleveland drivers are shelling out at least $63 more per year in gasoline taxes, according to the Ohio AAA. Ouch.
6. Akron, Ohio Roads in poor condition: 49%
Goodyear tires were born in Akron, but roads in the once wealthy Rubber City will shred any tread today.
The area's poor and mediocre roads penalize drivers to the tune of an extra $837 each year.
In March 2019, a woman blew a tire on an Akron pothole wider than her arm span and several inches deep, according to local media reports.
Repairing these fissures is "an endless battle," Highway Maintenance Superintendent Anthony Dolly told WKYC-TV.
5. Honolulu Roads in poor condition: 54%
This sure doesn't sound like paradise: the roads in Honolulu are so beat up that they cost drivers $851 extra each year.
Many streets in Hawaii run over loose soil that's easily washed away by heavy rain, so potholes, cracks and sinkholes are common. In 2013, a massive sinkhole appeared in a road on the Big Island and swallowed a pickup truck.
Locals criticize the state and local governments for failing to make repairs, claiming that crews fill potholes with under 2 inches of asphalt and don't compact it properly.
Hawaii's Transportation Department is currently testing new carbon-injected concrete on major roads for potential future use. Officials say the new concrete is stronger and more environmentally friendly, but not more expensive.
4. Milwaukee Roads in poor condition: 54%
Massive potholes, sinkholes, flying gravel and damaged cars are the norm across major roads and freeways in Milwaukee — and residents pay $944 in additional car operating costs per year as a result.
In 2011, a massive sinkhole appeared after heavy rain, and an SUV fell in.
"The sink hole was 3/4 of an intersection [and] it didn't get fixed for about six months," recounts one local Reddit user.
The situation is unlikely to improve: The cash-strapped city is required to maintain most of its roads on its own, without state or federal funding.
3. Los Angeles and its suburbs Roads in poor condition: 57%
Suburban Los Angeles roads near Long Beach and Anaheim create a torture chamber for cars.
One person leaving a comment on the website of radio station KPCC-FM described a local road as a "goat path of broken plates of concrete and huge cracks and pits."
Los Angeles County has 6,500 miles of roads but underdeveloped public transit, so people have no choice but to drive — and continue the cycle of broken streets and cars.
Residents pay an extra $921 per year in maintenance plus a record gasoline tax of 47.3 cents per gallon. A recent hike in the gas tax was implemented to fund road repairs.
2. San Jose, California Roads in poor condition: 64%
Nearly 400 miles of San Jose are in rough shape — and this Silicon Valley city last repaired its roadways in 2011, reports The Mercury News.
While suspension struts normally should be replaced after 100,000 miles of use, mechanics will tell you that this city's jagged pavement destroys them much sooner.
Locals also pay $983 extra in car maintenance each year.
Given that frustrated motorists often have to weave around potholes in gridlocked traffic, San Jose also has a sky-high accident rate. Highway 17's blind curves, bad pavement and terrible congestion make it one of the deadliest in the state, says the California Highway Patrol.
1. San Francisco and its suburbs Roads in poor condition: 71%
With more than 7 out of 10 of its roadways in poor condition, the Bay Area truly is the highway to hell.
Drivers pay an astounding $1,049 extra each year just to keep their cars running, says the TRIP study. Cyclists and bikers also face serious dangers due to uneven and sunken pavement, metal plates spanning the roads and virtually nonexistent bike lanes.
Motorists have been known to describe local roads as "war zones."
In 2016, people injured in traffic accidents made up 50% of patients at a local trauma center — more than all other causes. In the words of Streetsblog SF, San Francisco's streets are "literally a public health menace."
Sponsored
Kiss Your Credit Card Debt Goodbye
Millions of Americans are struggling to crawl out of debt in the face of record-high interest rates. A personal loan offers lower interest rates and fixed payments, making it a smart choice to consolidate high-interest credit card debt. It helps save money, simplifies payments, and accelerates debt payoff. Credible is a free online service that shows you the best lending options to pay off your credit card debt fast — and save a ton in interest.