Some 12,800 consumers were asked about their most recent grocery shopping trips as part of an annual study by Market Force Information.
Supermarkets and other chains where people buy food were scored in a variety of categories. The total scores determined this top 20 — and the No. 1 most popular grocer of all. We've included some fun facts about all of them.
20. Giant Food Stores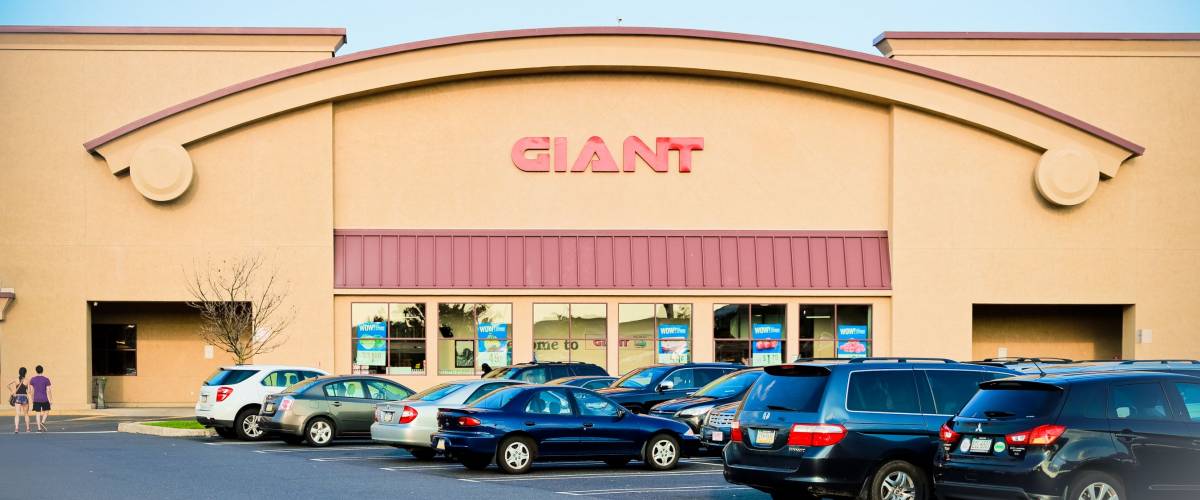 Giant Food Stores operates more than 170 supermarkets in the mid-Atlantic, and it's not to be confused with the Giant chain in the Washington, D.C., area or the Giant Eagle stores in Pittsburgh and neighboring states. Got it?
Consumers in the Market Force survey gave Giant Food Stores good grades for cleanliness and cashier courtesy, and gave the chain one of the highest scores for convenient locations.
Fun fact: Giant says it's introducing tall, gray robots with "googly eyes" named Marty into dozens of its stores, to patrol the aisles looking for out-of-stock items and reporting spills and other potential shopper hazards.
19. Stop & Shop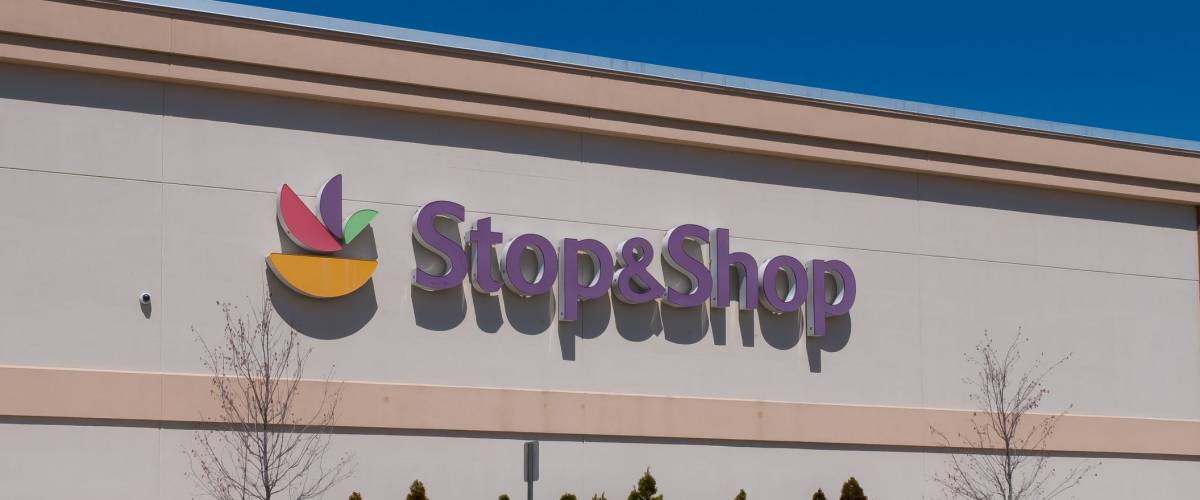 Stop & Shop has loyal customers in the Northeast, where it operates more than 400 stores from New Jersey to Massachusetts. Fans say the supermarkets are clean and have good selections of items.
It's also easy to find one nearby, if you live within Stop & Shop's home turf: The chain's highest score in the survey is for its convenient locations.
Fun facts: Stop & Shop was originally called Economy Grocery Stores. For 30 years, Stop & Shop owned the now-defunct Bradlees discount stores and often operated its supermarkets and Bradlees stores side by side.
18. Target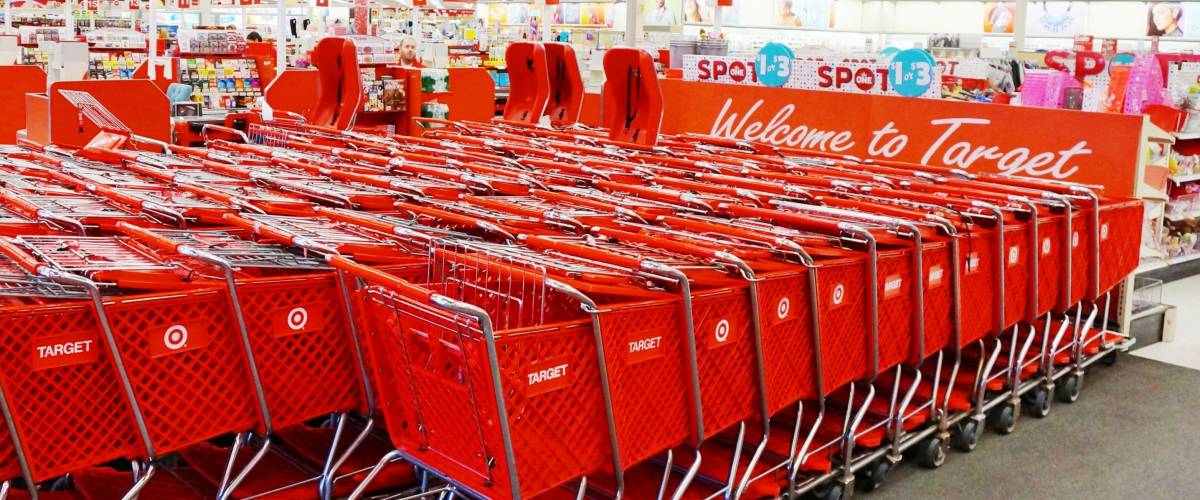 We hear you: You're saying, "But Target isn't a grocery store!" Ah, but lots of people buy food at Target, and groceries account for about 20% of the discount chain's sales numbers.
Market Force survey respondents awarded Target good scores for its clean stores, handy locations and moneysaving sales and promotions.
Fun fact: Think you're so hip for calling the trendy stores by that faux French pronunciation, Tar-ZHAY? Sorry, but the chain's founder said he first heard that way back in 1962, in Duluth, Minnesota.
17. Winn-Dixie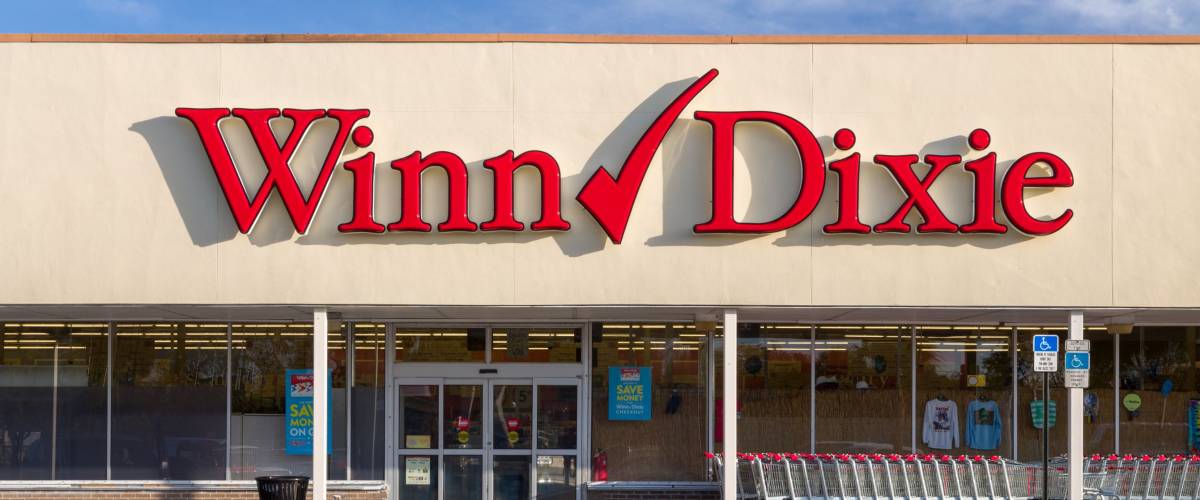 You find Winn-Dixie stores throughout the South, where the grocery retailer is known for its gleaming stores and Chek private-label brand of soft drinks.
Winn-Dixie earns its highest survey scores for its good locations, and its worthwhile sales and store events.
Fun fact: You know that iconic scene in the 1991 movie Fried Green Tomatoes, where Kathy Bates' character smashes up a young woman's car over a parking space? That was filmed outside a Winn-Dixie south of Atlanta.
16. Meijer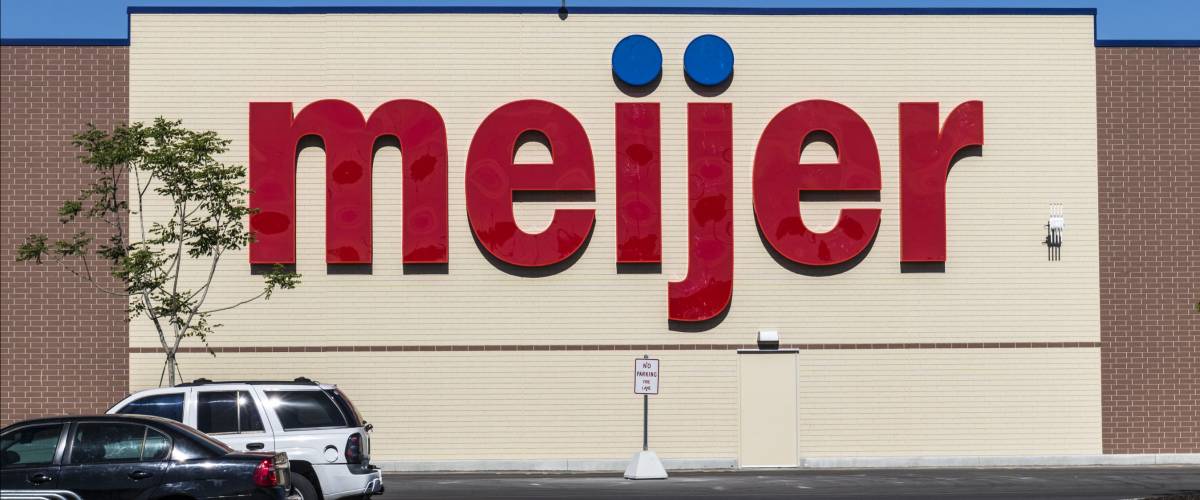 Meijer's mammoth stores in the Midwest are up to six times larger than the typical grocery retailer and stock jewelry, clothing, sporting goods, car batteries and more — in addition to food.
Repeat customers particularly love that Meijer (which is pronounced MY-ur) has good sales and promotions, and that its stores are conveniently located.
Fun fact: The first Meijer supercenters were built with sturdy 6-inch floors so that half of each building could have easily been turned into a car showroom if the giant-store concept didn't take off.
15. ShopRite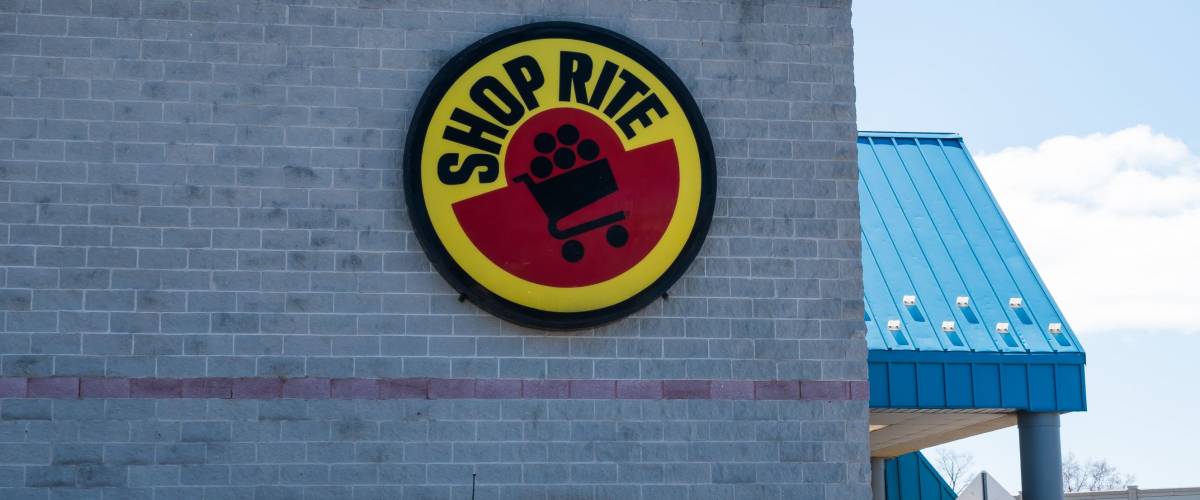 ShopRite dominates the heavily populated stretch of the East Coast from New York to Philadelphia, and its fans rave about its well-laid-out stores that are easy to pop into and out of.
They also like the deals they get: In the survey, ShopRite tops all other supermarkets for good sales and promotions.
Fun fact: ShopRite's parent company is Wakefern Food Corp., New Jersey's largest employer with 35,000 workers. It's called Wakefern because its founders' last names began with "W," "A," "K" and "E" — and there was one more, with the last name "Fern."
14. Food Lion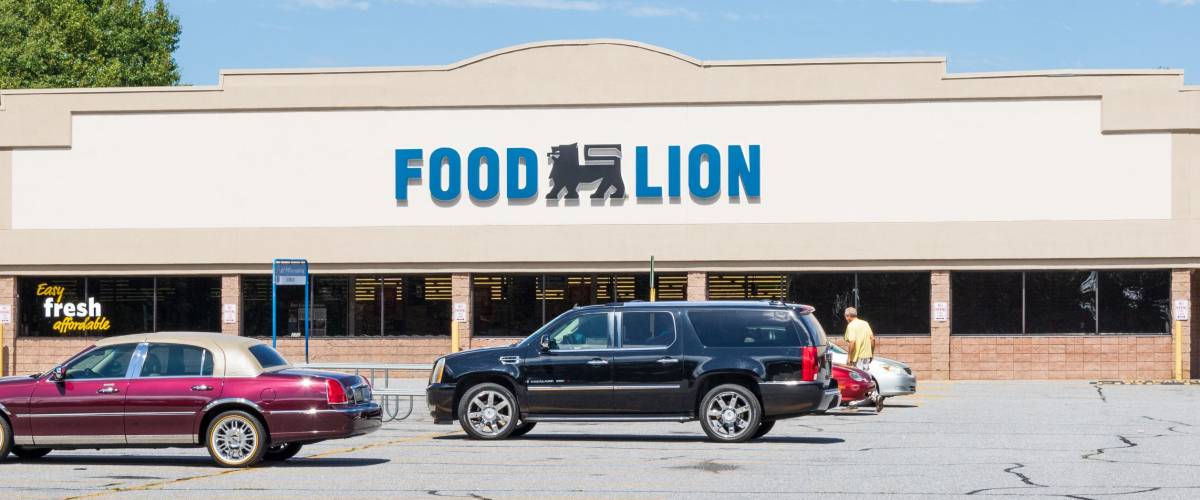 Food Lion may not have the buzz of some of the sexier supermarkets on this list, but its 1,000+ stores get the job done for many shoppers in the mid-Atlantic and Southeast.
Regular customers love Food Lion for its convenient locations. It scored No. 1 in that category in the Market Force survey.
Fun fact: In the 1960s, Food Lion's ungainly slogan was "LFPINC" — short for "Lowest Food Prices in North Carolina." The company says the acronym was such a hit that it became a popular bumper sticker.
13. Kroger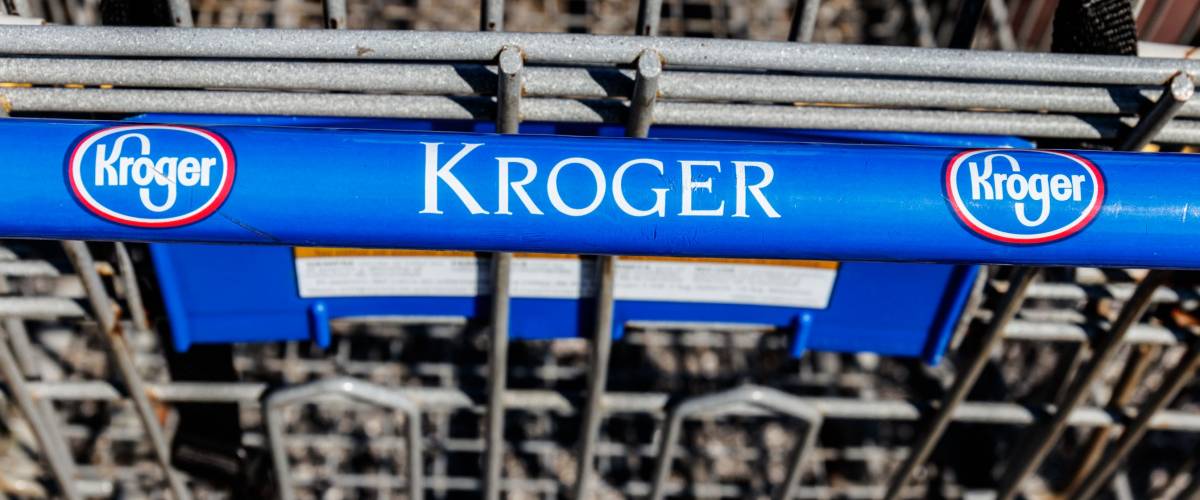 Kroger is huge company operating 2,800 food stores under various brands. Its stores carrying the Kroger name are fixtures in the Midwest and South, and their slogan wants you to think of the name as a verb: "Let's go Krogering!"
Lots of people in the region fall back on Kroger as their primary supermarket, and the top reason is for its good sales and promotions, Market Force says.
Fun fact: The company's stores sell so many flowers that Kroger is the world's largest florist, and each year it creates the garland of roses that's draped over the winning horse in the Kentucky Derby.
12. Hy-Vee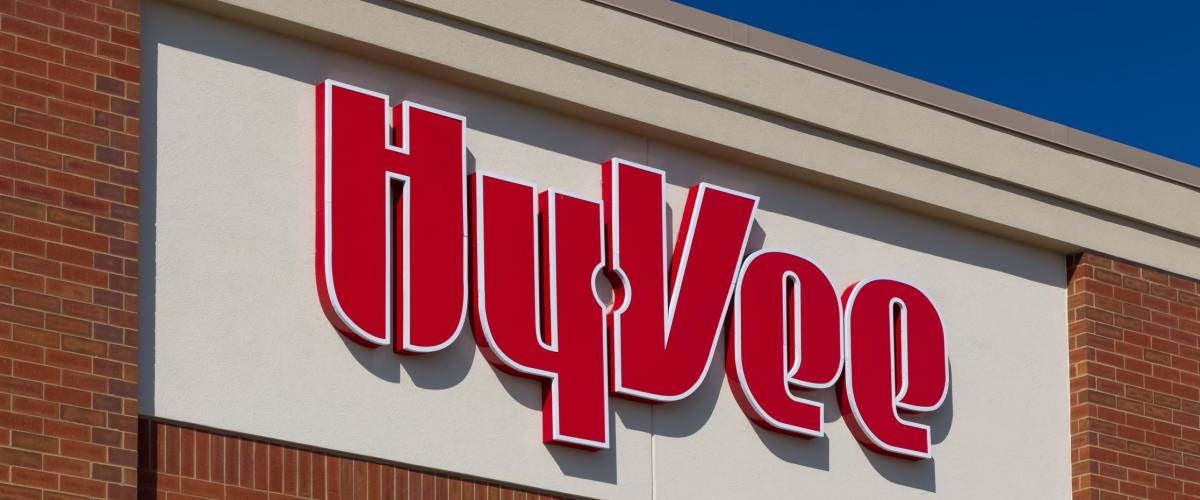 Hy-Vee likes to say that it's employees — who also own the company — provide a "helpful smile in every aisle." The chain's roughly 245 stores in the central U.S. are known for their spotlessness and good prices.
Hy-Vee's cleanliness and courteous cashiers earned the retailer its highest scores from the survey takers.
Fun fact: Hy-Vee was founded in 1930 by two guys with the last names Hyde and Vredenburg — get it? In 1952, when the markets were operating under the bland names "Supply Store" or "Service Store," a contest came up with the current name.
11. Whole Foods Market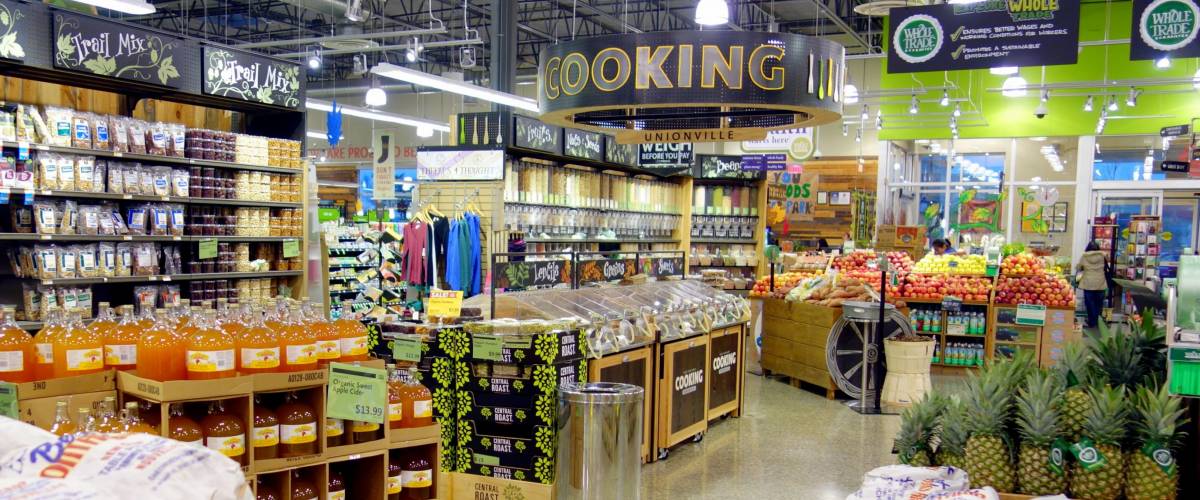 Now owned by Amazon, Whole Foods has gained a slew of new fans thanks to its recently lowered prices (remember, this is the chain that used to be mocked as "Whole Paycheck") and the discounts offered to Amazon Prime members.
Market Force says Whole Foods scores particularly high for the service in its specialty departments, like produce and seafood.
Fun fact: The couple who founded Whole Foods decided to live inside their very first store after they lost their apartment for storing food merchandise there. They showered using a hose attached to the store's dishwasher.
10. Sam's Club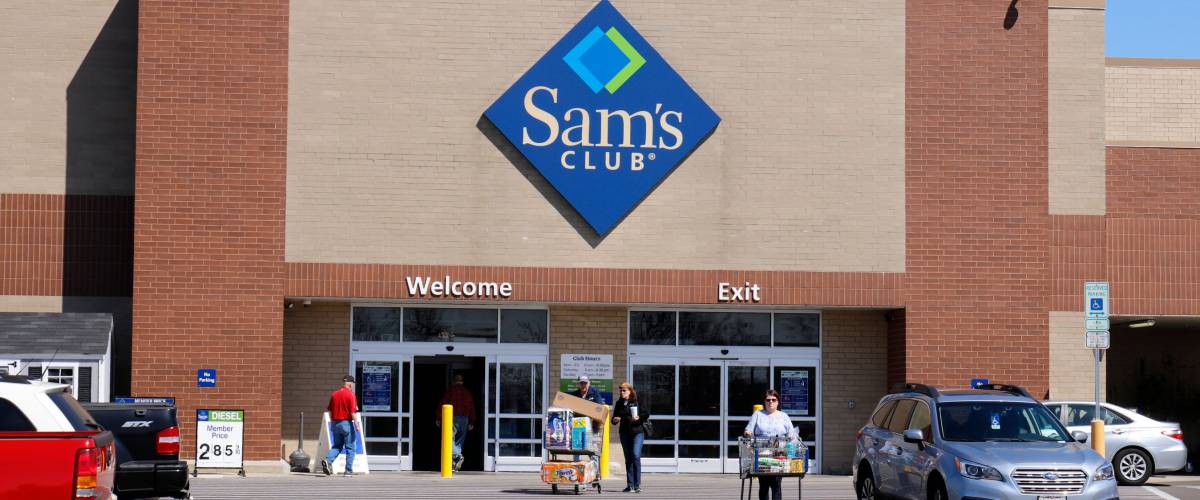 Sam's Club — the warehouse club stores that are part of Walmart — sell an amazing variety of things including living room sectionals, tires, swimming pools and vending machines. The chain also boasts that it offers the "best prices" on groceries.
Shoppers tend to agree: Sam's Club earned its highest score from survey participants in the "value for money" category.
Fun fact: Sam's Club has a "sensory lab" where 65 to 100 taste testers try new products every day. Only about 15% of the food prospects find their way into the stores.
9. Harris Teeter North Carolina-based Harris Teeter is part of the ever-expanding Kroger grocery empire and has locations in seven states and Washington, D.C. The stores offer a wide variety of items and are known for their huge wine and gourmet food selections.
Plus, shoppers say Harris Teeter is one of their top picks for good sales and promotions, according to Market Force Information.
Fun fact: Harris Teeter used to be fairly stubborn about focusing on groceries, so its stores didn't have pharmacies or even sell greeting cards. But things have changed, and the stores are now called "Harris Teeter Neighborhood Food & Pharmacy."
7. (tie) Costco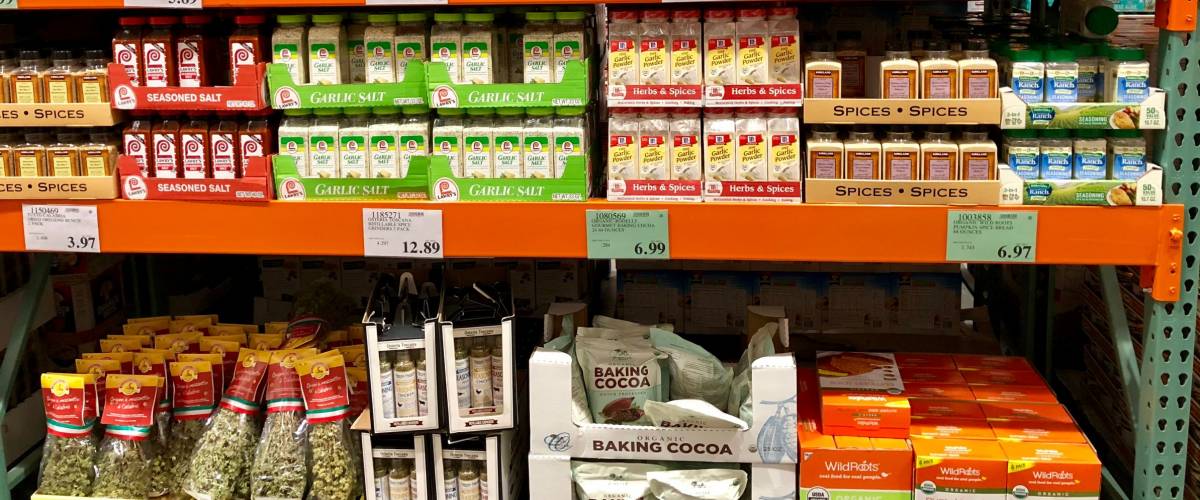 If you've got the room in your fridge and pantry, wholesale club Costco is the place to buy in bulk and get great deals. The cost of a membership (starting at $60 per year) can be well worth the savings on food and other merchandise.
Consumers in the survey named Costco one of the top chains for giving you good value for your money.
Fun fact: Costco's Kirkland house brand takes its name from Kirkland, Washington, where the company was once headquartered. It's now based in nearby Issaquah — and thank goodness the name of the brand hasn't changed.
7. (tie) WinCo Foods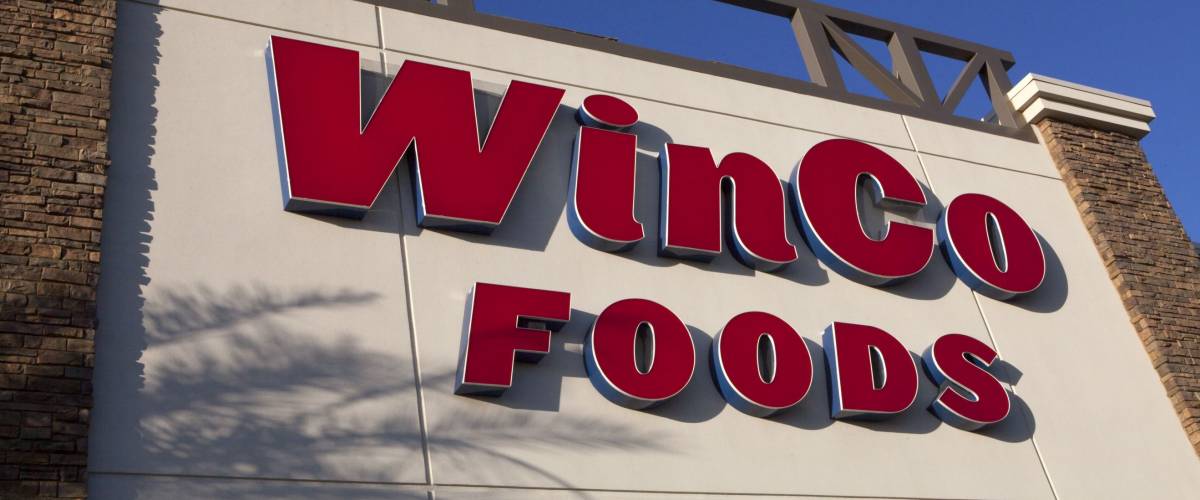 Part of what sets WinCo apart is that it's owned by its employees. You find WinCo Foods locations in nine western states, and the company prides itself on selling locally sourced products at reasonable prices that keep fans coming back for more.
Winco also scores high with customers for offering good value.
Fun fact: WinCo was so low-frills in its early years that it asked customers to write the prices on items themselves — in grease pencil — before heading to the checkout.
6. Fry's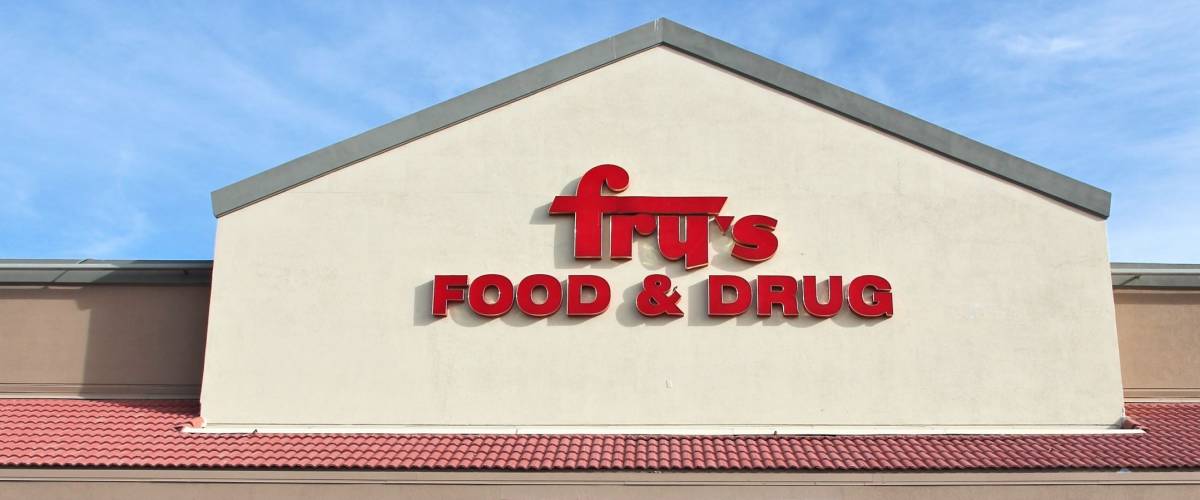 Fry's is another chain that's now part of Kroger, and its stores are all over Arizona. They have something of a cult following because they often go way beyond food and also offer electronics, toys and even jewelry.
Consumers give Fry's some of the industry's highest scores for good sales and promotions, Market Force says.
Fun fact: The founder of Fry's sold the business in 1972 and shared the proceeds with his sons. They used the money to open the Fry's Electronics chain, now operating in nine states.
5. H-E-B Like the Dallas Cowboys and the Alamo, H-E-B is a part of the fabric of Texas, the only state where you find these stores. H-E-B is so proud of its Texas heritage that it sells tortilla chips in the state's shape and blocks of cheese that look like cowboy boots.
In the Market Force survey, shoppers put H-E-B among the top grocers for item availability.
Fun fact: H-E-B stands for "Howard E. Butt," the chain's founder. (Doesn't H-E-B sound better than "Butt Markets"?) The company has run commercials giving the initials new meaning: short for "Here Everything's Better."
4. Aldi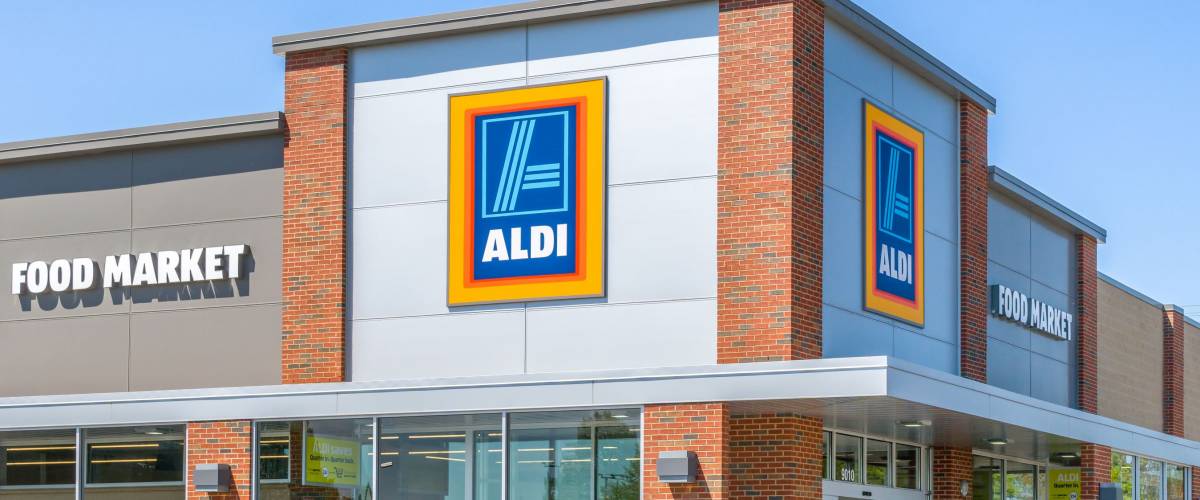 Aldi is sprouting up everywhere as more consumers make a habit of the no-nonsense stores famous for their low prices, fresh meats and organic and locally grown produce. Aldi's fun seasonal options include its popular "wine advent calendar."
Survey participants rated Aldi the nation's No. 1 grocer for value, and scored it high for checkout speed.
Fun fact: To keep costs low, Aldi requires its customers to pay a 25-cent deposit to use a shopping cart — to prevent carts from wandering away. It charges for shopping bags, too, but you don't get that money back.
3. Trader Joe's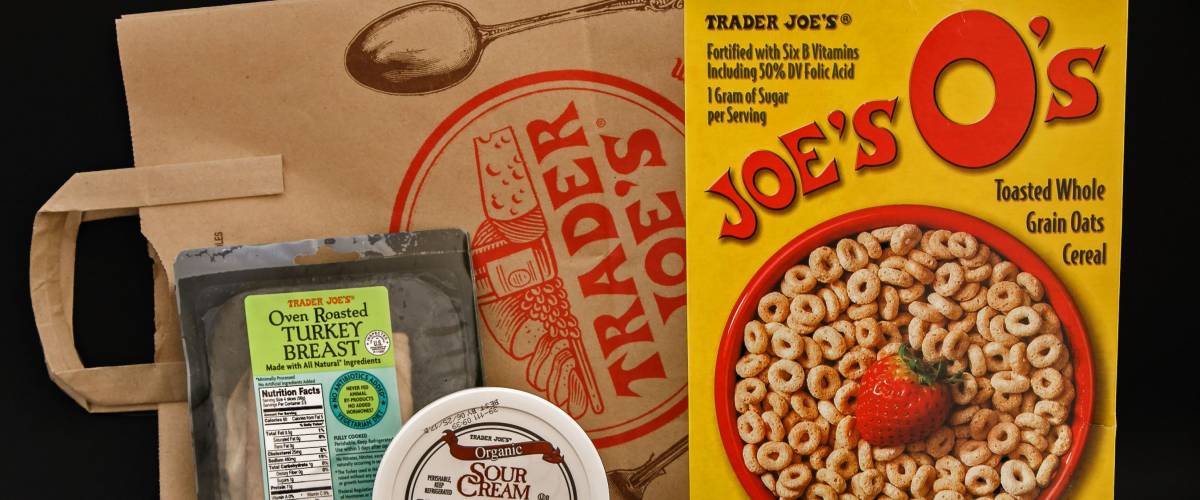 Trader Joe's is much more than a store. It's a passion — a place that has inspired fan clubs, fan sites and petition drives from people eager for their towns to land the chain with its low prices, eclectic food items and island vibe.
Shoppers told Market Force that TJ's is best for checkout speed and cashier courtesy, plus they said it was a good place to find what they wanted.
Fun fact: Trader Joe's is an estranged relative of Aldi. The chains are owned by separate German companies created around 1960 by a pair of brothers who had a falling out and decided to split their business in two.
2. Publix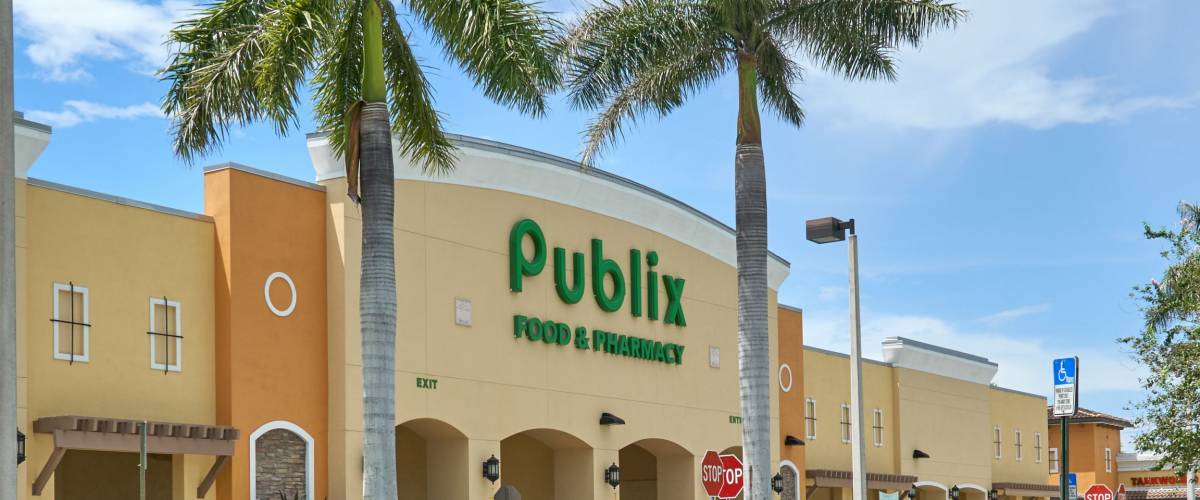 Publix is another employee-owned supermarket, found mostly in the southeastern United States. In fact, in Florida, where Publix is based, the name is practically synonymous with "grocery store."
Customers particularly love Publix deli departments and how clean the stores are. Market Force says the chain ranked No. 1 in a few survey categories, including store cleanliness and item availability.
Fun fact: Publix took its name from Publix Theatres, a chain of movie houses that went bankrupt during the 1930s. The founder of the supermarket company once told an audience he "borrowed" the name because he liked it.
1. Wegmans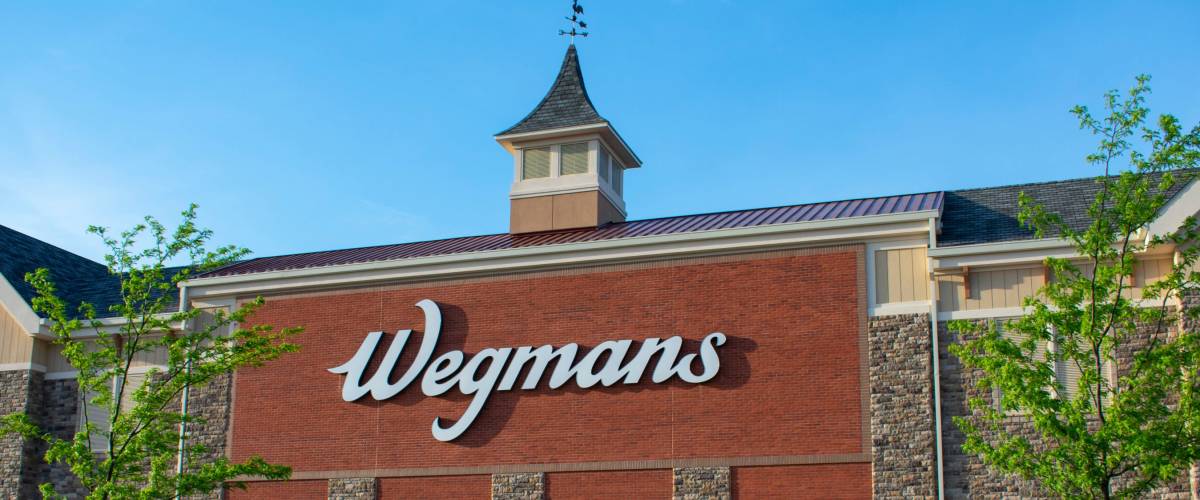 Here it is, America's favorite supermarket chain for the third year in a row. Wegmans got its start more than 100 years ago in Rochester, New York, and has so far spread to only five other states.
Wegmans stores are known for reasonable pricing, fresh produce and massive selections. They seem to carry everything! The chain earned its highest scores in the Market Force Information survey for item availability and specialty department service.
Fun fact: Wegmans used to have an apostrophe in its name but dropped it in 1931 to simplify its logo. Whenever purists complain, the company responds that it would cost more than half a million dollars to add the punctuation to all of its signs.