U.S. Bancorp (USB)
With $573 billion in assets, U.S. Bancorp is the fifth-largest banking institution in the country.
The company offers a wide range of products and services, including consumer and business banking, payment services, corporate and commercial banking, and wealth management and investment services.
In Q4, U.S. Bancorp earned a profit of $1.07 per share, representing a 13% increase from a year ago.
On Feb. 3, JPMorgan analyst Vivek Juneja reiterated an "overweight" rating on the company, citing its loan growth and sensitivity to higher interest rates.
Banks lend out money at higher rates than they borrow at, pocketing the difference. When interest rates increase — a very likely scenario this year given the Fed's use of monetary policy to tame inflation — the spread earned by banks typically widens.
Trading at around $54 per share, U.S. Bancorp is down 5.2% year to date.
But a rebound could be on the horizon. Juneja has a price target of $72 for the bank stock — roughly 33% above the current levels.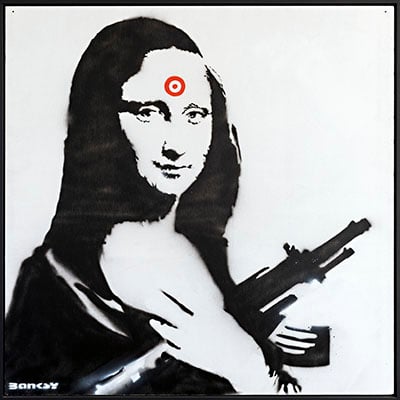 Join Masterworks to invest in works by Banksy, Picasso, Kaws, and more. Use our special link to skip the waitlist and join an exclusive community of art investors.
Skip waitlist
Coinbase Global (COIN)
Bitcoin has been on a rollercoaster ride.
It traded around $32,000 at the start of 2021, surged to over $68,000 in November, but is now down to $43,700.
Unsurprisingly, as the largest cryptocurrency exchange in the U.S., Coinbase has experienced heavy volatility.
Shares traded at over $350 apiece last November. Today they are at $194.
That kind of volatility isn't for everyone. But for those looking for exposure to the crypto world, note that Coinbase makes money whenever people buy and sell crypto on its platform, so it could be a pick-and-shovel play.
In Q4, Coinbase earned $2.5 billion in net revenue and $840 million in net income. The company ended the year with 11.4 million monthly transacting users.
The sell-off in bitcoin has prompted several Wall Street firms to lower their price targets on Coinbase, including JPMorgan.
Last month, JPMorgan analyst Kenneth Worthington reduced his target for the company from $345 to $296.
However, Worthington maintained an "overweight" rating for Coinbase. Given where the stock sits today, the analyst's price target implies a potential upside of over 50%.
Zoom Video Communications (ZM)
Tech companies have had a hard time trying to impress investors this earnings season, with even mega-cap names like Netflix and Meta experiencing heavy sell-offs after they reported.
Zoom is among the latest to experience a post-earnings setback. The video communications company reported Q4 results after the closing bell on Monday. On Tuesday, the stock fell by 7.4%.
Were the numbers really disappointing?
Well, in Q4, Zoom's revenue grew 21% year over year to $1.07 billion. Adjusted net income per share improved 6% to $1.29.
The results also beat Wall Street's expectations, as analysts were projecting earnings of $1.06 per share on $1.05 billion of revenue.
The company has a growing customer base too. The number of customers spending more than $100,000 at Zoom in the trailing 12 months rose 66% year over year.
Paired with the recent weakness in Zoom shares, that could give contrarian investors something to think about.
JPMorgan analyst Sterling Auty has an "overweight" rating on Zoom shares and a price target of $295.
Considering that the stock trades at just $122.78 per share right now, Auty's target implies an upside of 140%.
Sign up for our MoneyWise newsletter to receive a steady flow of actionable ideas from Wall Street's top firms.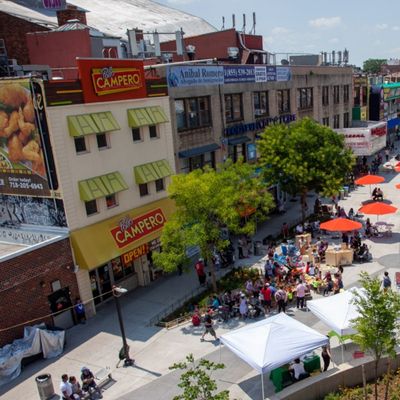 While commercial real estate to has always been reserved for a few elite investors, outperforming the S&P 500 over a 25-year period, First National Realty Partners allows you to access institutional-quality commercial real estate investments — without the leg work of finding deals yourself.
Get started
More from MoneyWise
Sponsored
Fine art as an investment
Stocks can be volatile, cryptos make big swings to either side, and even gold is not immune to the market's ups and downs.
That's why if you are looking for the ultimate hedge, it could be worthwhile to check out a real, but overlooked asset: fine art.
Contemporary artwork has outperformed the S&P 500 by a commanding 174% over the past 25 years, according to the Citi Global Art Market chart.
And it's becoming a popular way to diversify because it's a real physical asset with little correlation to the stock market.
On a scale of -1 to +1, with 0 representing no link at all, Citi found the correlation between contemporary art and the S&P 500 was just 0.12 during the past 25 years.
Earlier this year, Bank of America investment chief Michael Harnett singled out artwork as a sharp way to outperform over the next decade — due largely to the asset's track record as an inflation hedge.
Investing in art by the likes of Banksy and Andy Warhol used to be an option only for the ultrarich. But with a new investing platform, you can invest in iconic artworks just like Jeff Bezos and Bill Gates do.