What is an altcoin?
Altcoins are cryptocurrencies that provide an alternative to Bitcoin. Like Bitcoin, they run on blockchain technology and use peer-to-peer systems. Most altcoins have different functionality from Bitcoin or were invented for a specific purpose.
For example, Ethereum, the second most popular cryptocurrency, runs on the Ethereum blockchain. It can run apps, execute contracts, and, once it switches over to a proof-of-work consensus mechanism, has plans to be much less energy-intensive than Bitcoin.
More: How to explain blockchain in under 30 seconds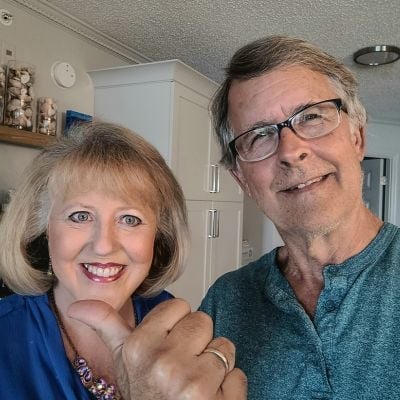 Are all altcoins created equal?
Simply put, no. There are many altcoins, and each was invented for a purpose. There are several categories of altcoins and we've outlined them below:
Mining-based
These coins are mined into existence using proof-of-work, an energy-intensive way of generating new coins. Mining uses massive amounts of computing power to solve problems and create new blocks in the blockchain.
Examples of mining-based altcoins include:
Ravencoin
Monero
Litecoin
Zcash
We should also note that not all coins are mined. Some are released all at once as part of an initial coin offering, such as XRP.
Stablecoins
Cryptocurrencies have a reputation for volatility — coins can go "to the moon" or take a nosedive to near-zero. Stablecoins generally reduce this volatility by attaching their value to a tangible commodity like fiat currency, precious metals, or another cryptocurrency.
For example, Tether (the third-largest coin on coinmarketcap.com) has its value "tethered" to the USD. Whenever Tether issues new tokens, it allocates the same amount of USD to its reserves, which makes Tether backed by cash. A Tether coin will always be worth 1 USD, making it very stable.
Algorithmic stablecoins are more controversial as they use very little to no collateral. Instead, they use sophisticated minting and burning mechanisms to maintain their peg to a specific currency. Many crypto experts are skeptical of the long-term viability of algorithmic stablecoins. And the recent collapse of Terra (UST) and its sister coin LUNA lends credence to those doubts. Meme coins
The cryptocurrency world has a sense of humor, and several crypto coins were invented with no value or purpose at all. These coins are usually created as a joke or were inspired by a meme, hence the name "meme coins."
The most popular meme coin to make its way into mainstream culture is Dogecoin, inspired by the famous 2013 meme.
Memecoins tend to be volatile and are easily influenced by prominent investors like Elon Musk. He regularly causes the Doge currency to dip and soar with his tweets. For this reason, don't take meme coins too seriously, and invest with caution.
Game coins
Gaming coins are a relatively new class of cryptocurrencies used as in-game currency for metaverse games that are built on blockchains.
Previously, online gamers exchanged their fiat money for in-game currency. However, blockchain-based games like The Sandbox are increasingly turning to cryptocurrency to allow users to buy weapons, outfits, and more. These games often reward their users by giving them tasks to complete that earn more of the cryptocurrency.
These currencies are usually based on the game they serve. For example, Decentraland is a virtual reality game that allows users to buy digital land, join communities, etc. The digital currency in Decentraland is MANA, and you can buy and sell MANA on external exchanges like Nexio. Game coins are still an emerging category but one that we expect to grow significantly.
More: What is Decentraland (MANA) and is it worth investing in?
The most popular altcoins & where to buy them
As of May 2022, here the ten most popular altcoins by market cap according to CoinMarketCap.com:
Ethereum (ETH)
Tether (USDT)
USD Coin (USDC)
BNB (BNB)
Cardano (ADA)
XRP (XRP)
Binance USD (BUSD)
Solana (SOL)
Dogecoin (DOGE)
Polkadot (DOT)
The top ten coins under Bitcoin are well established and may provide good returns in the short term, although there is no guarantee of how they will perform.
You can buy and sell altcoins using a cryptocurrency exchange such as Crypto.com, Gemini, or eToro.
More: The best crypto exchanges
Trade your favorite stocks any time
Investing doesn't have to be hard. Robinhood is the only place you can trade stocks, options and ETFs 24 hours a day, 5 days a week, all still commission-free. Start building your portfolio with as little as $1.
Get Started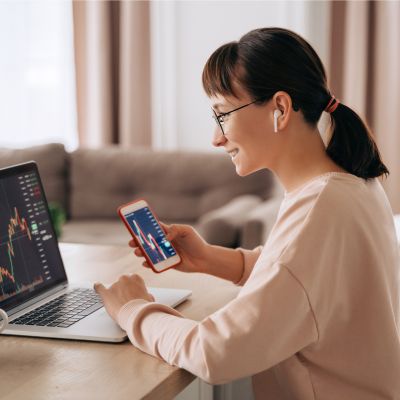 An altcoin isn't on my preferred exchange, now what?
The coins mentioned above are pretty popular, and many are considered stablecoins. Therefore, they are easy to find and purchase on popular cryptocurrency exchanges.
For example, you'll find all of the currencies above on Coinbase, but a less popular currency might not be available. If there is a specific coin that you are interested in purchasing, you'll need to search various exchanges for that coin. Almost all exchanges post directories of the coins they support.
More: Centralized vs decentralized exchange: which is right for you?
The final word on investing in altcoins
Investing in altcoins can be fun. But keep in mind that these coins tend to be volatile and it's not uncommon for them to lose value.
For this reason, consider limiting your altcoin investments to a small percentage of your portfolio. And be prepared for any of your altcoins to drop dramatically in value at any time, for any reason.
To avoid disappointment, get clear about your intent for each coin. Perhaps you're looking for a quick, short-term gain. Maybe you're looking for a currency that allows you to play blockchain games, and you aren't concerned about its value relative to USD. Or perhaps you're looking for a coin that will provide long-term value.
Each of these objectives are very different and will impact which altcoins (if any) are right for you.
Further reading:
Sponsored
Follow These Steps if you Want to Retire Early
Secure your financial future with a tailored plan to maximize investments, navigate taxes, and retire comfortably.
Zoe Financial is an online platform that can match you with a network of vetted fiduciary advisors who are evaluated based on their credentials, education, experience, and pricing. The best part? - there is no fee to find an advisor.