TL;DR of Biden's crypto executive order
Biden's March 9 executive order can be boiled down to two parts.
In part 1, Biden orders dozens of federal and independent agencies — from the EPA to the FBI to SEC — to research and propose ways to make the digital asset economy (read: crypto and blockchain) safer, more climate-friendly and more accessible.
He's basically ordering all of these agencies to self-educate about crypto in the next 90 days. Then they will be asked to propose ways for America to harness its potential while mitigating the potential risks to consumers, the financial system and the environment.
Without the right policy in place, the risks outlined include:
Crypto exchanges and firms not being able to adequately protect their users from hacks, fraud and "unlawful surveillance."
Major stakeholders in the crypto space growing so big that they become ungovernable and unable to be held accountable (at least the way that major banks are held accountable).
National security risks related to "money laundering, cybercrime and ransomware, narcotics and human trafficking, and terrorism and proliferation financing."
Technological infrastructure that could quickly ramp up global carbon emissions and wreak devastation to the environment.
So, yeah, it's a pretty big deal.
But it's not all fears of terrorism and climate collapse. And you can put your fears of a crackdown firmly aside. Instead, the executive order (EO) reasons that with responsible adoption and an intergovernmental approach, this type of financial innovation could drive economic growth and strengthen financial stability across the country.
The only question is: How?
In part 2, Biden announces his intentions to lay the groundwork for a CBDC, a central bank digital currency. Essentially, it would be America's answer to China's digital yuan. There's lots to unpack, so let's get started.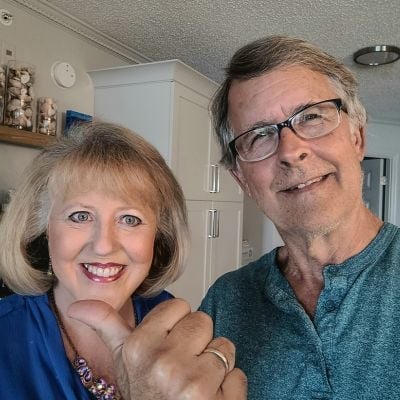 What are the key takeaways?
In an abbreviated Fact Sheet, the White House outlines seven key objectives laid out in the order. To preface, the list in the fact sheet does not line up with the actual section numbers in the crypto executive order, so there will be some jumping around.
1. Protect U.S. consumers, investors and businesses
Right off the bat, the Oval Office just tells it like it is: crypto security is a major concern.
"Cybersecurity and market failures at major digital asset exchanges and trading platforms have resulted in billions of dollars in losses."
Not only do massive hacks like Mt. Gox and rug pulls like Squid diminish investor confidence; they embolden criminals.
That's why, in Section 5, Biden calls for the secretary of labor, along with the heads of the SEC, FTC and other agencies, to come up with a plan and potential legislative actions to protect consumers, investors and businesses as the U.S. expands its reach into the digital asset space.
2. Protect global market stability
In Section 6, Biden calls on the Financial Stability Oversight Council and the secretary of the Treasury to "assess the financial stability risks and regulatory gaps posed by the ongoing adoption of digital assets."
This comes hot on the heels of the SEC's $100 million fine of BlockFi, so it sounds like Biden is saying, "Keep going. We gotta tame the Wild West."
3. Address and mitigate crypto-related crime
Next Biden gives the secretary of homeland security, the attorney general and other heads of financial protections and/or crime-fighting agencies a short deadline to give him "additional views on illicit finance risks posed by digital assets, including cryptocurrencies, stablecoins, CBDCs, and trends in the use of digital assets by illicit actors."
To get a handle on the situation, he commissioned unique risk assessment reports on national money laundering, terrorist financing and proliferation financing (basically, the sale, manufacturing and exporting of nuclear, chemical and biological weapons). Furthermore, these groups must also come up with a "coordinated action plan" to address the "national security risks" posed by crypto-related crime.
More: How to spot a crypto scam (in-depth guide)
4. Promote U.S. leadership in the digital asset space
Unsurprisingly, Biden wants the U.S. to maintain superpower status even on the blockchain.
"The United States has an interest in ensuring that it remains at the forefront of responsible development and design of digital assets."
And we're already leading much of the discussion. While Marshall Billingslea was president of the Financial Action Task Force in 2018–19, the U.S. set the first international standards on digital assets. We also established the G7 Digital Payments Experts Group in 2020.
That's good; the more meetings we attend — or better yet, lead — the more the U.S. can "ensure that our core democratic values are respected." It's not unlike the Bretton Woods conference of 1944, when we gave the world an economic indicator that benefitted us but also them, the gross domestic product (GDP).
That's not to say that Biden's administration would implement self-serving macroeconomic policies. But leading the discussion is the best way to ensure that America's needs and interests are addressed.
5. Promote equitable access to safe financial services
In Section 5, Biden calls on his agency heads to come up with a plan that would "drive mass adoption of different types of digital assets… with an eye toward those most vulnerable to disparate impacts."
This agenda item may have been prompted by what's happening in El Salvador, where the rollout for bitcoin (BTC) as a national currency has been an unmitigated disaster.
A poll by Central American University [PDF] showed that in the days leading up to the September 2021 rollout, the vast majority of El Salvadorians either didn't understand crypto (90%) and/or opposed its adoption (70%).
In the end, even those who supported bitcoin were never vindicated since the price of BTC is down roughly 30% since its launch and even the country's own chamber of commerce admitted that just 3.6% of local businesses said bitcoin contributed to increased sales.
Therefore, it's refreshing to hear the White House acknowledge that digital asset adoption — especially among those "most vulnerable" — will require more careful due diligence.
Consumers, investors and businesses aren't all impacted the same way by frauds and cyber incidents. Such things usually hit especially hard on those who are less informed or have less capital. So we need to educate and protect everyone so that trust can propel adoption.
6. Support responsible digital asset development
Here's where things get especially interesting.
In Section 4, Biden calls on the secretary of energy, the EPA and others to come up with a report on "the potential for these technologies to impede or advance efforts to tackle climate change."
Legacy cryptos are objectively unsustainable. After China's crackdown, a roaming diaspora of crypto miners caused crippling energy crises — even rolling blackouts — in places like Kazakhstan, Kosovo, Iran and Canada.
Makes sense, given that a single bitcoin transaction now emits over half a ton of CO2, nearly one-ninth of the average annual output from one car in the U.S.
President Biden won't be surprised to read that the current state of crypto mining isn't great for the environment. The order itself mentions the "negative climate impacts and environmental pollution" of crypto mining.
Instead, he likely just wanted to let the heads of agencies know that he's making sustainable crypto a priority and giving the EPA a voice.
7. Explore a U.S. central bank digital currency
The crypto executive order's "highest urgency" objective — the one that's mentioned 37 times in the EO — is listed last on the White House's official fact sheet:
President Biden wants to create a U.S. central bank digital currency (CBDC).
A CBDC is essentially a government-backed stablecoin that's monitored and controlled by the central bank. China's got one (the digital yuan) as does Nigeria (the eNaira). And more African nations are looking to follow suit in 2022.
So why the "urgency" for a CBDC? There are lots of reasons, says the order. They include:
Increased financial stability
Privacy protections
Transparency
Architecture interoperability
Efficiency
Lower transaction costs
Lower remittance costs
Continued centrality of the U.S. within the global markets
I think the urgency also ties back into the desire in the U.S. to remain atop the macroeconomic food chain. At present, the USD is the world's primary reserve currency. So it makes sense that we'd want to introduce the world's primary reserve crypto too.
Now, to crypto investors, the mention of a CBDC at the end of the fact sheet may feel like a Shyamalan-esque horror twist. That's because when countries introduce CBDCs, it's typically as a way to exterminate decentralized finance (DeFi) within its borders.
Is this good or bad news for crypto investors?
The overall market seems to think this crypto executive order is good news. Bitcoin shot up 9% after the order was published. Here's why:
In nearly 6,000 words, President Biden had every opportunity to announce a crackdown or a shutdown of domestic marketplaces. But instead, the overarching message was, "Let's assess the risks of digital currencies, protect against them and, hey, maybe even make our own."
To be honest, this moderate approach may be the best response the crypto community could've hoped for.
That's because he basically had three other options: (A) Ban it, (B) Adopt it, or (C) Say nothing. We've seen all three in action elsewhere and the results haven't exactly been favorable. So it's refreshing for a leader to choose:
D) None of the above — instead, we're going to harness it.
As for America's CBDC, I don't think it automatically spells doom for DeFi. Quite the opposite, I think it could even be good for crypto prices. If the U.S. can show the world that DeFi and CeFi (central finance) can coexist, more countries may feel comfortable adopting both — as opposed to following China and India's example of banning DeFi outright.
More: Centralized vs decentralized exchange: which is right for you?
Trade your favorite stocks any time
Investing doesn't have to be hard. Robinhood is the only place you can trade stocks, options and ETFs 24 hours a day, 5 days a week, all still commission-free. Start building your portfolio with as little as $1.
Get Started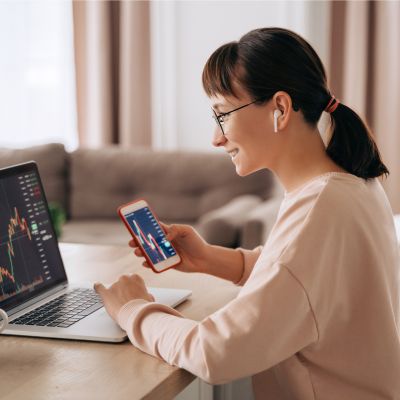 The bottom line
In my personal opinion, Biden's crypto executive order is good news overall. It signals that a world superpower is willing to understand and harness crypto before rashly condemning it like others have. Thus begins the great experiment, to see if CeFi and DeFi can happily coexist within the same regulatory landscape.
More: How to invest in cryptocurrency
Sponsored
Follow These Steps if you Want to Retire Early
Secure your financial future with a tailored plan to maximize investments, navigate taxes, and retire comfortably.
Zoe Financial is an online platform that can match you with a network of vetted fiduciary advisors who are evaluated based on their credentials, education, experience, and pricing. The best part? - there is no fee to find an advisor.