A staggering rate of return
Bet-David says he got a taste of how lucrative alternative sports-related investments could be earlier in his career after getting a call asking if he wanted to buy two Wayne Gretzky rookie cards, each graded a perfect 10.
Much to the alarm of his friends and family, Bet-David says he bought the cards for a total of $540,000 — justifying his purchase on the rarity of the cards and the fact that Gretzky, in his opinion, was "the greatest hockey player of all time."
He sat on that investment for 18 months and then sold the two cards at auction for $2.2 million — at a 300% rate of return.
Investors who buy into sports teams (not just cards) can see even greater returns. Bet-David conducted an analysis of some of the most valuable teams in the NFL, NHL, NBA and MLB, showing how much each franchise has increased in value over 20 years — and the results are staggering.
From 2003 to 2023, the New York Yankees valuation jumped 872% from $730 million to $7.1 billion. Meanwhile, the Dallas Cowboys saw a jump of 840% from $851 million to $8 billion, and the New York Rangers had a 923% lift from $215 million to $2.2 billion. The team with the largest growth, the Golden State Warriors, enjoyed a monumental increase of 3,877% from $176 million to $7 billion.
In comparison, the rate of return from the S&P 500 since 2000 has been around 324.89%, Bet-David says, and the Case-Shiller Home Price Index has returned 160.5%.
It's why billionaires and sovereign wealth funds from countries like Saudi Arabia are buying sports teams, according to Bet-David.
"[They] realize that sports franchises' non-duplicatable assets are great investments."
And even if you don't have billions to shell out on a sports franchise, Bet-David still encourages everyday investors to "pay attention to alternative assets." Here are two options you might consider.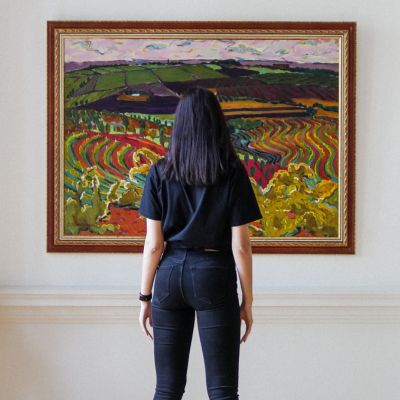 Contemporary art has outperformed the S&P 500 by 131% for the past 26 years. Join the exclusive platform to invest in million-dollar works by artists like Banksy, Basquiat, and more. Get started today and diversify your portfolio with art.
Learn More
Fine art
Fine art by the likes of Andy Warhol, Banksy or Pablo Picasso hasn't typically been seen as an investment option for regular folks. That's because, until recently, there was no way to invest in fine art unless you had millions of dollars to buy an entire painting. It took a small fortune to get in the art game and buy a single piece.
But there's another way to get involved. You can now use an online art investment platform to get yourself a piece of the multi-billion dollar industry.
An investment platform allows you to get past some of the hurdles of investing in physical pieces of art. For instance, you won't need to spend much time in galleries or worry about logistics like shipping, handling and keeping your investment in a temperature-controlled storage space.
But be mindful that these platforms are still quite new, exclusive and typically only open to accredited investors.
Fine wine
Most of us purchase wine for enjoyment rather than as an investment, however, bottles of fine wine become more rare as time passes and potentially more valuable as well.
Wine assets have enjoyed consistent double-digit growth over the past 10 years, comfortably beating inflation and outperforming many conventional investment classes.
You can always invest in wine by purchasing individual bottles — but you'll need a place to store them properly, and high-end wine cellars can cost tens of thousands of dollars. If not stored at the right temperature or humidity, the bottle could be compromised.
If you don't have the time and space to curate your own personal wine portfolio, you can use a wine investing platform to do all the hard work for you — including choosing, storing and insuring your bottles — and they'll even let you know when it's the best time to sell.
Sponsored
Meet Your Retirement Goals Effortlessly
The road to retirement may seem long, but with WiserAdvisor, you can find a trusted partner to guide you every step of the way
WiserAdvisor matches you with vetted financial advisors that offer personalized advice to help you to make the right choices, invest wisely, and secure the retirement you've always dreamed of. Start planning early, and get your retirement mapped out today.