Concert tickets can set you back significantly
With high inflation and warnings of a potential economic downturn, overall spending from consumers has been slowing down. But fans aren't afraid to splurge when it comes to scoring concert tickets.
Nearly four of five Americans say they're attending a concert this year, according to Insuranks, even though a vast majority of them (91%) think tickets are overpriced and three of five say tickets are harder to pay for this year.
But with greater demand and limited supply, what was once a splurge seems to be turning into a stretch for many households. Tickets to see Beyoncé and Bruce Springsteen on tour can set you back thousands of dollars. And that's assuming you're able to snatch one up as soon as they go on sale, rather than having to contend with inflated prices on resale platforms like Stubhub and SeatGeek.
Fans are also up in arms over the hidden or added fees that come with buying tickets from vendors like Ticketmaster — which is currently facing a lawsuit from outraged fans over trouble scoring tickets for the Eras Tour.
While it may be the year of the $1,000 ticket, that doesn't mean seeing your favorite stars should impact your finances for years to come. Here's how to make it work — without having to take on another job.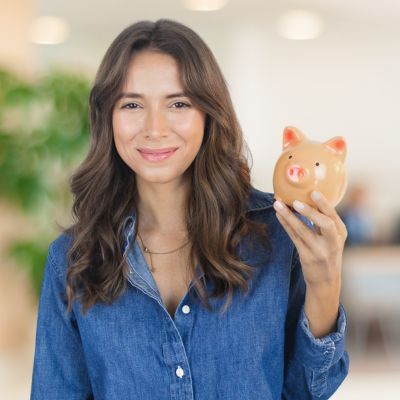 Don't let your money idle in low-interest accounts! Savvy savers are earning up to 10x more interest by keeping their hard-earned cash in a high-yield savings account. Find some of the best options here.
Get Started
Start saving early
It's not enough to hover around your laptop to score tickets as early as possible — you need to start saving early, too.
Set aside some cash from your paycheck each month to build a fund for future splurges. Consider a high-yield savings account, which could come with a 4% interest rate (the average savings account in the U.S. has an interest rate of 0.42%).
Just bear in mind that a high-yield savings account may come with caveats, like a minimum deposit or balance that must be maintained or extra fees you need to pay.
Choose the right credit card
With a cash-back credit card, you can generate some passive income just by shopping for your usual necessities — or for concert tickets themselves.
Some cards offer cash back when you buy groceries or gas, or even entertainment (like streaming subscriptions and concert tickets). That means you can potentially offset the price of that $100 ticket by a few dollars.
But make sure you do your research and read the fine print before applying for a new credit card — you also don't want to add to a pile of credit card debt only for the promise of rewards or perks.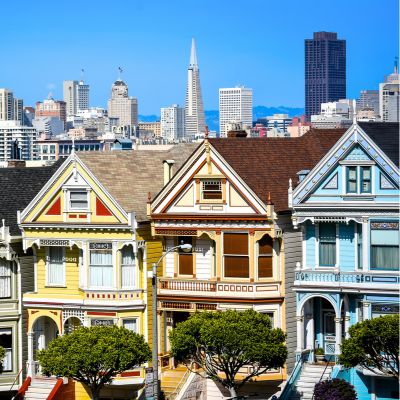 Believe it or not, you don't need millions, or even hundreds of thousands to invest in real estate. Arrived is an online platform where you can invest in shares of rental homes and vacation rentals without the headaches of being a landlord.
Learn More
Invest your spare change
One of the best ways to really grow your money is to invest it. While that may seem intimidating, you can start off with a robo-adviser that automates your portfolio for you.
Even if you don't have thousands available to invest or you're anxious about putting your hard-earned dollars into a volatile market, you could just start with your spare change from everyday purchases.
So, the next time you're buying a cool T-shirt or poster from your favorite band, consider putting the spare pennies in your portfolio instead.
Rent out your unused space
While you're looking for simple ways to boost your income on the side, take a look at whether you've got some unused space at home.
Clean up that spare room and become an Airbnb host for short-term rentals, or let someone pay you to use your garage as storage space.
If you've got a second property outside your primary residence, like a vacation home, you could lease it out during the months you're not using it — or even put a tiny home you've constructed in your backyard up for rent.
Sponsored
Kiss Your Credit Card Debt Goodbye
Millions of Americans are struggling to crawl out of debt in the face of record-high interest rates. A personal loan offers lower interest rates and fixed payments, making it a smart choice to consolidate high-interest credit card debt. It helps save money, simplifies payments, and accelerates debt payoff. Credible is a free online service that shows you the best lending options to pay off your credit card debt fast — and save a ton in interest.