Why you should invest in wine
Wineries produce investment-grade products in small quantities, usually a few hundred bottles. That means there's a scarcity of valuable products in circulation, and availability only goes down as people consume it.
Even better? This alternative investment is inflation-resistant.
When we spoke to Anthony Zhang, CEO and co-founder of Vinovest, he shared some insights on the performance of wine throughout different interest rate environments and the success Vinovest users have had.
"Right now, we're in a higher interest rate environment. Last year, our average investor was able to return about 6%."
According to Liv-ex's report, The Fine Wine Market in 2022, wine continued to outperform equities and commodities during the year. Meanwhile, the S&P 500 lost 19.44% in 2022, its worst year since 2008.
"So not only were we able to outperform the stock market and other broader markets, like gold and other commodities," Zhang continues, "but we were also able to outpace the Fed rate."
Yes, it's a more stable investment than stocks, but everyday investors have largely been locked out of the game by the constraints of specialized knowledge and logistical factors like proper storage.
Vinovest helps you skip the difficult parts of investing in wine so you can jump straight to the benefits.
They take care of storage and insurance, so you don't have to worry about maintaining a secure, temperature-controlled environment. Plus, the wines are chosen specifically for you.
More: Vinovest review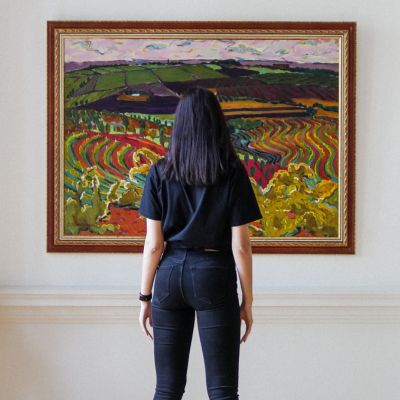 Contemporary art has outperformed the S&P 500 by 131% for the past 26 years. Join the exclusive platform to invest in million-dollar works by artists like Banksy, Basquiat, and more. Get started today and diversify your portfolio with art.
Learn More
Your personalized wine cellar
Vinovest doesn't shy away from a personalized approach to wine investing. Their team of human experts, as well as their algorithm, creates your portfolio so it's unique to your risk tolerance and investment goals.
"For folks who are fairly conservative, we would take a look at [wine from] more established regions, ones that have been growing and producing very quality wine for a long time," Zhang explains about how they develop their portfolios.
The portfolio is always curated to the investor and the level of risk they're willing to take. "If someone is a little bit more on the aggressive side in terms of their risk appetite, they'd be getting more up and coming regions [and] in terms of the portfolio concentration, larger position sizes."
Your money ages well alongside your wine
Similar to a bond or real estate, wine is a long-term asset.
Zhang says, "You really need to have a multi-year outlook for this asset class to really work well," explaining that when wine matures in taste, it also matures in its return potential.
"So if you're looking to sell earlier, there are going to be less potential buyers, because most people are waiting for that wine to mature."
This is why Vinovest aligns the expected exit windows of their clients with the expected maturity windows of the wine.
Similar to a bond ladder, Zhang explains that you can ladder up your wines to have different exit windows: "[When] you're picking wines from different years that are expected to reach maturity along an X amount of years timeline, that can help investors be able to realize returns while investing into a long-term asset class."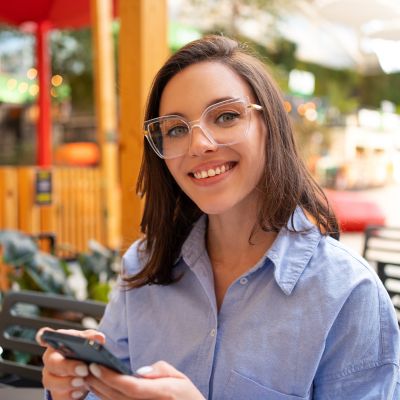 Acorns rounds your everyday purchases to the nearest dollar and invests your spare change. That means any spare change from your daily spending – gas, coffee or groceries – will go towards building your wealth. Get up to $20 when you sign up with this special link.
Get Started
Everyday investors can earn big
Every wine from Vinovest goes through a multi-step authentication process with their in-house experts. They have industry-leading security to make sure your money is protected and direct connections that ensure you get the lowest prices with the highest returns.
Getting started with Vinovest is simple.
Just answer a few questions about your investment goals and risk tolerance, fund your account with at least $1,000 and Vinovest's master sommeliers will use proprietary algorithms to set up your portfolio.
From there, you can sit back, relax, and enjoy steady yield on this alternative investment.
Sponsored
Meet Your Retirement Goals Effortlessly
The road to retirement may seem long, but with WiserAdvisor, you can find a trusted partner to guide you every step of the way
WiserAdvisor matches you with vetted financial advisors that offer personalized advice to help you to make the right choices, invest wisely, and secure the retirement you've always dreamed of. Start planning early, and get your retirement mapped out today.