High incomes don't always add up to wealth
The top five list came out of a survey of millionaires that drew upon answers from 10,000 participants. The majority — 79% — had not received inheritance. Eight out of 10 had invested in a 401(k) plan. And contrary to expectation, most millionaires surveyed didn't have high-salary jobs. Instead, 93% said they'd created wealth simply by working hard.
Only 15% held senior management jobs, such as at the VP or C-suite level, and only 31% made an average of more than $100,000 in annual income at any time in their career. One third of those surveyed never achieved six figures.
"In other words, you can't earn your way out of stupidity," Ramsey said of the study results on a recent episode of The Ramsey Show, his syndicated radio program.
He's quoted in the text of the study as saying something similar: "It turns out that math works for all of us, especially when you understand your income is your most powerful wealth-building tool."
Let the pros help you with your money
Searching for financial guidance that's suited to your unique needs? Wiser Advisor is a free platform that connects you with experienced financial advisors to help you save (and spend) smarter. Whether it be tips on safeguarding your savings, making the right investments, or even spending your money strategically, WiserAdvisor's vetted professionals have you covered.
Find your match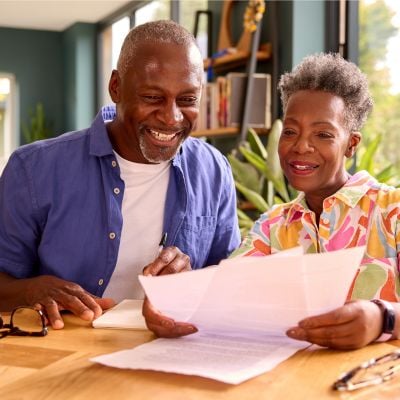 Slow and steady wins the race
They might not work at high-paying jobs, but millionaires are an educated bunch, with 88% having graduated from college. However, few went to elite schools (only 8%). And 52% earned a postgraduate degree, the study shows.
What they have in common is the steadfastness to invest in the long term and stick with it. They're also methodical shoppers: 85% of respondents use a grocery list. Nearly a third (28%) always stick to their list, while 57% sort of stick with it.
"They are systems people. They work with a set of principles and they don't have free rein to make up their own rules," Ramsey said in his on-air review of the results. "When you are a lawyer and you go before the judge, you have to follow exact procedures. … You don't have a choice. You don't have a choice when you are designing a bridge. There is one way; otherwise it falls."
Passion finds a way
It's likely that teachers love their jobs and they've figured out a way to create a lifestyle to support their work — not the other way around.
"Don't pick your career based on how much money you can make only," Ramsey says. "Also don't pick a career that says you will be happy but broke. That won't work either. You should make more money if you are doing something you love, because you are good at it, you care about it, and you are creative and you have energy. You should make more money, not less."
More: Teacher making $60K needs homebuying advice
Kiss Your Credit Card Debt Goodbye
Having a single loan to pay off makes it easier to manage your payments, and you can often get a better interest rate than what you might be paying on credit cards and car loans.
Fiona is an online marketplace offering personalized loan options based on your unique financial situation.
When you consolidate your debt with a personal loan, you can roll your payments into one monthly installment. Find a lower interest rate and pay down your debt faster today.
Get Started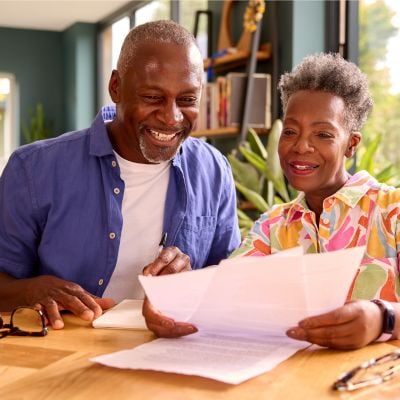 Pent-up need to spend
The average physician comes out of medical school with $200,000 in debt, and takes 13 years to pay it back, according to Brent Lacey, who hosts the podcast The Scope of Practice, which coaches physicians on their finances.
Consequently, doctors can miss out on years of investing as they work towards establishing themselves and eventually commanding a big salary.
And even when they get the payday, they might feel pressure to buy the big house and the fancy car, Lacey said on a recent episode. After so much sacrifice, a young physician might think, "It's my turn."
In contrast, Lacey said, his own grandmother was a frugal public school teacher who retired a millionaire.
On the same episode, Sarah Stanley Fallaw, author of The Next Millionaire Next Door: Enduring Strategies for Building Wealth, said that people with high incomes, such as physicians, can think their big paycheck is automatic wealth.
"It's very easy to be distracted and not be able to focus on things like finances, especially if you have a high income," she said. "You think, 'Everything is OK … that's my security, I don't need to worry about having a budget. Why do I need to know about my cash flow?'"
"A lot of us are making consumer decisions that are influenced by the people around us," she said, "and certainly with that high income and the influence of other people — especially if those other people have really high incomes, too — we tend to do things that are not in our financial best interest, especially early on."
Sponsored
Watch your money grow while you sleep
The Federal Reserve has raised rates to the highest level in more than two decades, but the national average APY on savings accounts sits at a measly 0.42%. Savvy savers are earning 10x more interest by keeping their hard-earned cash in a high-yield savings account. Find some of the top offers here.