The hard-to-hear truth
The show's skepticism over James's readiness rests on Dave Ramsey's rule that no more than 25% of one's take-home pay should go toward a mortgage. Anything more than that, Ramsey believes, is an overextension that risks your financial health — especially if you have debt. (Remember, too, another key tenet of Ramsey's home-buying philosophy: Put at least 20% down to remove the cost of private mortgage insurance.)
James could also change careers to better afford the home he wants — another demoralizing option. One of the show's hosts had a sharp message for politicians about compensating civil servants like the caller: "To all you legislators who are just throwing sand at each other in your sandbox, pay teachers and cops. … Good grief."
Regardless of career path, the 25% figure is usually a good rule of thumb, though the lending industry typically recommends no more than 28% as the ceiling. Here's why James and others in his situation might reconsider their goals and timelines.
More: How much house can you afford?
Stop overpaying for home insurance
Home insurance is an essential expense – one that can often be pricey. You can lower your monthly recurring expenses by finding a more economical alternative for home insurance.
SmartFinancial can help you do just that. SmartFinancial's online marketplace of vetted home insurance providers allows you to quickly shop around for rates from the country's top insurance companies, and ensure you're paying the lowest price possible for your home insurance.
Explore better rates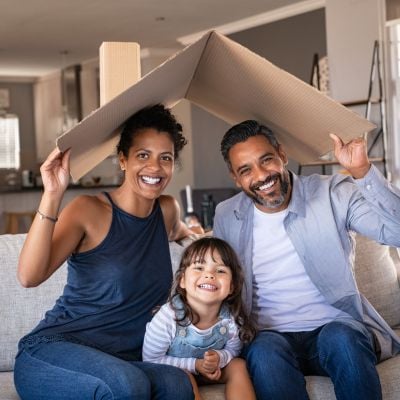 Financial strain
A primary risk of buying a home with a mortgage above 25% of your take-home pay is the potential for severe financial strain. Your mortgage payment is only one aspect of your overall housing costs, which also include property taxes, insurance and maintenance. Overspending on your mortgage reduces room in your budget to cover these additional costs and meet other financial obligations.
This lack of financial flexibility can restrict your ability to save for emergencies, invest in your future, or enjoy discretionary expenses. Add medical emergencies or job loss into the mix, and things can get out of hand fast.
Read more: A California nurse went viral showing how she paid off her student loans by 27 while making up to $500K a year — here are 5 ways to build wealth without a wild salary
Risk of default
In the event of an unforeseen financial setback, you may find it challenging to keep up with your mortgage payments.
Defaulting on your mortgage can have long-term consequences, including damaged credit, foreclosure, and the loss of your home. And it may only land you in a cycle of debt.
A report by the Federal Reserve found that higher debt-to-income ratios were commonplace in cities that endured the worst of the 2008 recession.
Need cash? Tap into your home equity
As home prices have increased, the average homeowner is sitting on a record amount of home equity. Savvy homeowners are tapping into their equity to consolidate debt, pay for home improvements, or tackle unexpected expenses. Rocket Mortgage, the nation's largest mortgage lender, offers competitive rates and expert guidance.
Get Started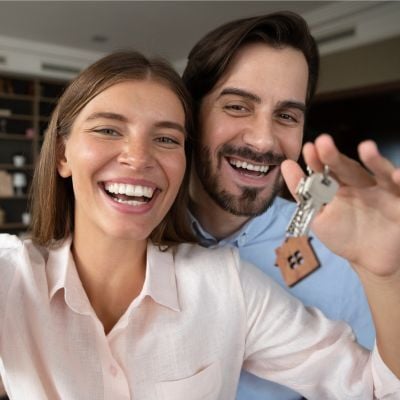 Reduced mobility and flexibility
An overextended mortgage can limit your mobility and flexibility in life. If you're tied to a high mortgage payment, it becomes more challenging to seize new job opportunities or relocate for personal reasons.
This lack of flexibility can hinder career growth and personal development, trapping you in a situation where your mortgage becomes a burden rather than an asset.
Sponsored
Follow These Steps if you Want to Retire Early
Secure your financial future with a tailored plan to maximize investments, navigate taxes, and retire comfortably.
Zoe Financial is an online platform that can match you with a network of vetted fiduciary advisors who are evaluated based on their credentials, education, experience, and pricing. The best part? - there is no fee to find an advisor.