Frugality
Ronald Read seems to have had a reputation for being extremely frugal. Read's friends remember him driving a second-hand car and using safety pins to hold his worn-out coat together. He even continued to cut his own firewood well after his 90th birthday.
One of the easiest ways to cut down your spending is reducing recurring expenses like insurance fees.
SmartFinancial's online marketplace lets you browse the most affordable home insurance rates in your area.
All you have to do is answer some quick questions and SmartFinancial will sort through over 200 insurance companies to find the lowest prices available and shave down hundreds on your monthly home insurance bills.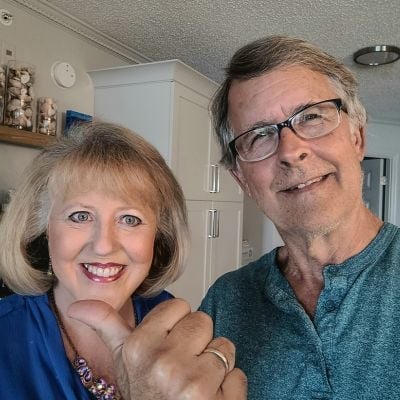 Longevity
Ronald Read lived to 92 and Warren Buffett is 92 years old now. Both investors have benefitted immensely from living and working longer than average. In fact, 90% of Buffett's fortune was generated after his 60th birthday.
The power of compounding is magnified over longer time horizons. In other words, investing for longer is more likely to deliver better returns.
To be fair, none of us can control how long we live. Instead, starting early and staying in the market for as long as possible is probably the best strategy.
Read himself was an avid investor. His friend and neighbor, Mark Richard, shared "I'm sure if he earned $50 in a week, he probably invested $40 of it," according to CNBC.
With Acorns, investing like Read is easy.
Their automated investing platform rounds up the price of your purchases to the nearest dollar and puts the balance into a smart investment portfolio so you don't have to think twice about investing.
There are also plenty of assets suited for long-term investing — one being commercial real estate.
While it has historically been reserved for elite investors, First National Realty Partners' platform gives everyday investors access to institutional-quality, grocery-anchored commercial real estate investments without the typical legwork of real estate investing.
To get started with FNRP, just fill in some information about yourself, your income and investment goals and you can start earning quarterly income.
Alternative investments — like fine art — are another solid long-term option. And online investment platform Masterworks makes investing in the works of Picasso and Banksy accessible to you.
Masterworks divides ownership of great works into shares, so you can get in on this asset class without breaking the bank and watch your money grow long-term. Skip their waitlist by signing up with this special link.
Sponsored
Follow These Steps if you Want to Retire Early
Secure your financial future with a tailored plan to maximize investments, navigate taxes, and retire comfortably.
Zoe Financial is an online platform that can match you with a network of vetted fiduciary advisors who are evaluated based on their credentials, education, experience, and pricing. The best part? - there is no fee to find an advisor.