1. SchoolSpring SchoolSpring is a national job board for teachers that boasts a user base of more than 2 million job seekers.
While not all of those job seekers are teachers — the site also lists job openings for support staff, administrative positions and other non-classroom roles — it has one of the larger reaches among education job boards.
It also offers a few additional features to increase the exposure of your listing, including:
Distribution to some of the more generic job boards, like Monster and Indeed.
Integration with applicant tracking systems, like TalentEd Recruit and Hire.
The option to make yours a "featured" listing, giving it more prominence in search results.
You can post a single job on SchoolSpring for $250 or three jobs for $650. The site also offers unlimited listings for an annual membership fee.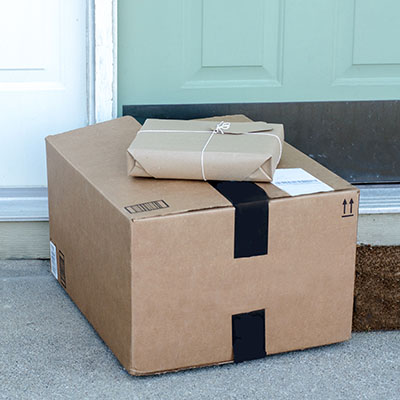 2. TeachingJobs TeachingJobs is another nationwide board that lets candidates search for teaching and other educational jobs by state.
It has a clean and simple interface that displays a row of "featured jobs" below the main search bar.
The site also has special sections for certain niche jobs within the teaching field, such as STEM, special education and substituting.
You can post a single job on TeachingJobs for $100 or unlimited jobs during a 12-month period for $500. The unlimited option also gives you access to an automated posting system that makes it a hands-off process.
3. Academic Careers Online AcademicCareers is a job board focused on universities and colleges, including community colleges.
If you work in higher education and have job openings for professors, associate or adjunct professors, or administrative office positions, such as in the registrar or admissions office, AcademicCareers can help you find the candidates you need.
When you post a job on AcademicCareers, you also get a free institutional profile along with inclusion in an online diversity job fair.
A single job post for 90 days costs $250, but for $395 your post will also get displayed on a sister site, UniversityJob.com. You can also opt for a three-post bundle at a price of $795.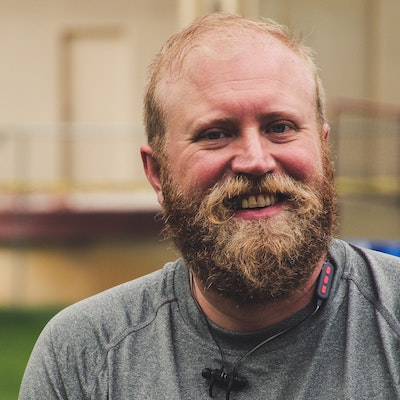 Sign up for Credit Sesame and see everything your credit score can do for you, find the best interest rates, and save more money at every step of the way.
Get Started—100% Free
4. HigherEdJobs HigherEdJobs is another option if you're seeking instructors at the post-secondary level. It has sections for both full-time and part-time professors, and job seekers can filter jobs based on whether they are looking for something at a four-year or community college.
As of October 2021, the site features more than 87,000 job listings at nearly 2,500 institutions across the country. It also claims to receive more than 1.5 million monthly visitors.
According to its in-house metrics, 67% of job seekers who use the site have at least five years of experience in higher education, and 88% have an advanced degree in their field.
The average job post on HigherEdJobs receives more than 300 views, and for $345, you can post a single job with unlimited text for 60 days.
The site offers discounts for posting multiple jobs, or you can purchase a one-year membership and have unlimited posting privileges.
5. Top School Jobs Top School Jobs is aimed at K-12 educators and features job postings for teachers as well as for an array of support staff, such as principals, athletic directors, human resources administrators and IT professionals.
You have the option to display your job listing on a "showcased jobs" panel that appears on the main page next to the search bar.
According to its own data, the site boasts a database of more than 70,000 active job seekers, 60% with a master's degree and 65% willing to relocate for the right opportunity.
A standard listing for 30 days costs $395, while a standard listing plus showcase exposure is $590. You can also purchase a one-year membership, which allows you to post as many jobs as you want for as long as you want.
6. National Association of Special Education Teachers If you're seeking a special education instructor, the National Association of Special Education Teachers features a career center on its website.
This section contains a job board, professional development courses and a host of other resources for both schools and job seekers.
The benefit of posting here is that you know the candidates searching for jobs are looking for something in special education.
The pricing is $250 to post a job listing for two weeks, $325 for four weeks or $600 for 10 weeks.
For ads placed before the end of 2021, the NASET is offering a free extra week on the two-week package, an extra two weeks on the four-week package and an extra five weeks on the 10-week package.
7. ZipRecruiter To get the absolute most exposure for your job opening, there is an even better option than posting to individual job boards.
Why not post it to an aggregator that pushes it to all of the major boards online at once?
Even better, what if that aggregator was able to collect all the responses and applications you receive from the different boards and deliver them to you in a single, easy-to-find message box?
With ZipRecruiter, you get all of that and more. It takes only minutes for your job post to go live, and four out of five employers who post a job claim to receive at least one application from a qualified candidate within 24 hours.
Finding good teachers has never been easy, and this unprecedented labor market has made it more challenging than ever.
But by leveraging the power of some of the top teacher job boards, you can start receiving applications from quality candidates today.
Sponsored
Here's how to save up to $700/year off your car insurance in minutes
When was the last time you compared car insurance rates? Chances are you're seriously overpaying with your current policy.
It's true. You could be paying way less for the same coverage. All you need to do is look for it.
And if you look through an online marketplace called SmartFinancial you could be getting rates as low as $22 a month — and saving yourself more than $700 a year.
It takes one minute to get quotes from multiple insurers, so you can see all the best rates side-by-side.
So if you haven't checked car insurance rates in a while, see how much you can save with a new policy.