1. Talk to your partner about money
Despite being married for three years and having two kids together, Christina and Jack admit they've never really sat down and had a direct, honest conversation about their finances.
They have completely different philosophies when it comes to money habits as well — Christina, who has worked 80 hours a week for three years, tends to be more of a spender, especially when it comes to splurging on big vacations during her limited time off.
Having open conversations (that's right, multiple talks) about your finances, spending habits and goals can help kickstart a healthier relationship with not just money, but your partner as well.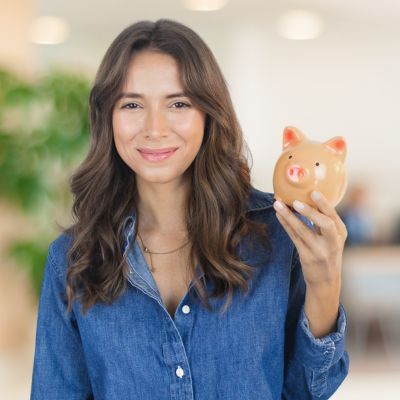 Don't let your money idle in low-interest accounts! Savvy savers are earning up to 10x more interest by keeping their hard-earned cash in a high-yield savings account. Find some of the best options here.
Get Started
2. Pay down your credit card debt
On Sethi's podcast, the couple says they're deep in it with $87,500 in credit card debt — and are only able to afford the minimum payments. They both owe money on multiple cards, including store credit cards, like at the Home Depot and Best Buy.
Sethi recommends setting up an automatic payment plan, so that you never miss your monthly payments — which can be damaging for your credit score. And it'll help you control your expenses too.
He also warns to avoid falling victim to gimmicks, like earning rewards points and introductory rates, if they're only going to push you further into debt.
3. Build an emergency fund
When their landlord informed them she was planning to sell the building, Christina and Jack didn't know where they'd live. At the time, they were living paycheck to paycheck and so the couple didn't have the funds for a deposit and first month's rent on a new place, which Christina says came to around $7,000.
While her father ended up bailing them out, Sethi urged the couple to build an emergency fund to protect against similar situations down the road.
More: "Suze Orman on the importance of emergency savings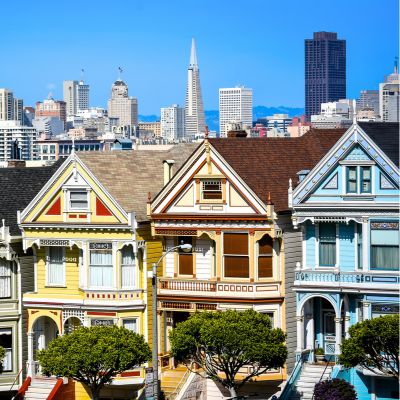 Believe it or not, you don't need millions, or even hundreds of thousands to invest in real estate. Arrived is an online platform where you can invest in shares of rental homes and vacation rentals without the headaches of being a landlord.
Learn More
4. Save for your goals
Whether it comes down to taking a well-deserved vacation or going to a concert, make sure you're not exceeding your earnings just to have fun.
Sethi recommends Jack and Christina start planning and setting rules for themselves, like not taking a vacation unless they can pay for it in full.
He even suggests creating a savings fund specifically for a trip to Singapore they were planning over the summer.
5. Don't let lifestyle creep get the better of you
The couple had put thousands of dollars on their credit cards for a trip to Hawaii — and they anticipated their vacation to Singapore could cost them around $25,000.
Christina says as a doctor, she feels the pressure to spend more money, and this instinct only increases with the more she earns.
Here, Sethi advises keeping a close eye on every dollar you're spending so you're never at risk of spending more than you make. One of the best ways to do that is to make — and even more importantly, follow — a budget. If you're keeping a record of how much you're spending month-to-month, your expenses are far less likely to spiral out of control.
Sponsored
Kiss Your Credit Card Debt Goodbye
Millions of Americans are struggling to crawl out of debt in the face of record-high interest rates. A personal loan offers lower interest rates and fixed payments, making it a smart choice to consolidate high-interest credit card debt. It helps save money, simplifies payments, and accelerates debt payoff. Credible is a free online service that shows you the best lending options to pay off your credit card debt fast — and save a ton in interest.