It's not just Buc-ee's
The Buc-ee's job board Abernathy posted revealed an average restroom crew wage comes in at $18 per hour. Meanwhile, case manager pay ranges from $13.67 to $35.49, with an average of around $22, according to Indeed.
So there's a good chance she's right — an experienced janitor could earn the same hourly rate as an entry-level case manager in some parts of the country.
People who commented on her videos weren't surprised.
"My cousin is the GM of a location and he makes like $143k/yr. His 401(k) matching is better than my corporate job," said one.
Another commenter said managers of the local Panda Express made more money than her, even though she was the "supervisor of social workers."
Some blue-collar workers chimed in, too.
"I'm maintenance and I make more than most of the staff at my job," said one user. "People see us as less than because we clean toilets."
These comments highlight a growing shift in the economy where white-collar jobs are rapidly becoming less attractive than blue-collar ones.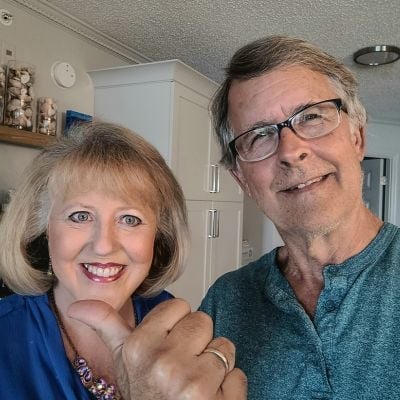 White-Blue trend reversal
Tech giants have collectively cut tens of thousands of jobs in the first half of 2023. Many of these layoffs focused on white-collar positions like middle managers, accountants, software engineers and project managers.
Advances in artificial intelligence could accelerate this trend and suppress the wages of white-collar workers further. A study by OpenAI found that professional roles that require more education and were more likely to be remote were disproportionately exposed to AI disruption. At least 80% of office workers could have at least 10% of their tasks handled by AI, according to the report.
Simply put, lawyers, researchers and writers could be more likely to lose their jobs to AI.
Meanwhile, a shortage of skilled labor in the construction and trades has pushed up wages in this segment of the labor force. As this trend continues, people could realize that the pay gap between white- and blue-collar work is rapidly diminishing.
"White-collar workers may experience a recession that blue-collar workers don't experience," Giacomo Santangelo, an economics professor at Fordham University, told VOA. He believes cultural disdain for manual labor has created this undersupply of blue-collar workers. "We've gotten into this habit of saying it's important to go to college, instead of saying it's important to learn a skill," Santangelo said.
The long-term social and political impact of this shift is still unclear. But so long as a place like Buc-ee's pays its restroom crews as well as some white-collar professionals, it may be time to flush those old assumptions down the drain.
Sponsored
Follow These Steps if you Want to Retire Early
Secure your financial future with a tailored plan to maximize investments, navigate taxes, and retire comfortably.
Zoe Financial is an online platform that can match you with a network of vetted fiduciary advisors who are evaluated based on their credentials, education, experience, and pricing. The best part? - there is no fee to find an advisor.