Future uncertainty for laptop class
It's already happening with several companies announcing massive layoffs in recent weeks. This includes Netflix with 480 layoffs, Patreon with 17% of its workforce and Twilio with 800 layoffs, all within September alone.
As fall progressed, Twitter, Amazon, Meta (formerly Facebook), Salesforce, Cisco and HP all announced cuts too.
All of these companies fall into the tech sector, an industry that boomed during the pandemic with the work-from-home white-collar workforce becoming the "laptop class." It's now become more clear that this once-strong sector is due for a major correction during next year's recession.
It won't just be companies that fall into this specific sector, but white-collar professionals who mainly work from home too. While the need to be able to work online increased during the pandemic, now that restrictions have loosened up, that need has lessened.
Or at least, it's not as necessary. There's been an uptick in 30- to 90-day work contracts for these professional positions. All while employers are starting to lay off workers that came on during the pandemic and aren't a day-to-day necessity any more.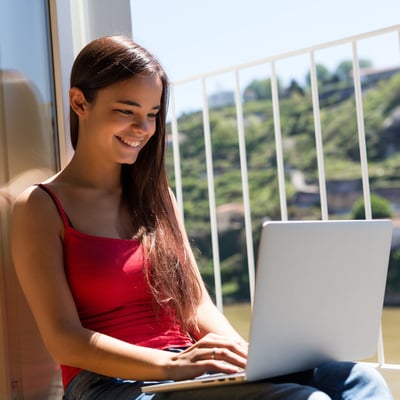 ZipRecruiter helps you secure the job of your dreams faster than ever. Speed up your job search today.
Get Started
Other types of jobs seeing big gains
What's interesting is that this does seem to be the start of a "white-collar recession," something Americans haven't experienced since the early 1990s, according to economists.
In fact, the reverse proves true for those in the blue-collar sector. While the white collar sector has shrunk in the first half of 2022, other employers added 315,000 jobs in August.
The pandemic led to millions in layoffs for those in traditionally blue-collar sectors, like mining, hospitality, manufacturing and transportation. Stay-at-home orders meant many were furloughed or laid off with no work for the foreseeable future.
Today is a different story, with companies not just able to return to normal, but needing to pick up the slack from the last few years of little to no work. This occurs in every part of traditionally blue-collar industries, from mining to restaurants.
A rocky year ahead for some
As for what comes next, there are worries a recession could lead to a decrease in spending — something that has previously impacted restaurants and other service industries. But economists believe Americans are sitting on enough savings that restaurants will remain part of the budget, especially as they save money by staying away from high-interest loans and mortgages.
Those in the food service industry in particular still have more growing to do. In fact, employment in the leisure and hospitality industry is still 980,000 jobs lower than pre-pandemic levels, suggesting even more growth to come, according to the Bureau of Labor Statistics.
There's a similar case for those in the airline industry, as well as other areas of the market that went down during the pandemic and are starting to recover.
Unfortunately, the "laptop class" isn't one of them. So if you're part of this sector, brought on during the pandemic hiring frenzy, it might be time to brush up on your resumé.
Sponsored
Apply for your dream job in one click
Looking for a new job can be a time consuming process.
Rated the #1 job search site, ZipRecruiter helps you secure the job you've always wanted faster than ever. With its one-click apply feature and AI-driven smart matching technology, ZipRecruiter makes the process easy. Employers can even invite you to apply for their jobs.
Speed up your job search and check out ZipRecruiter today.