Big tech companies are culling employees in an effort to cut costs
Amazon's reported layoffs would be the largest job cut in the company's history. But it's the timing of the move that especially surprised analysts. Not only did the e-commerce juggernaut recently more than double its cap compensation for tech workers due to the "particularly competitive labor market," it also tends to value stability in the lead-up to the holiday season.
But with the threat of a looming recession, many large tech companies have been forced to streamline operations. Meta CEO Mark Zuckerberg said in a letter to employees last Wednesday that he had anticipated sustained revenue growth and significantly increased the company's investments following the onset of the COVID-19 pandemic.
"Not only has online commerce returned to prior trends, but the macroeconomic downturn, increased competition, and ads signal loss have caused our revenue to be much lower than I'd expected," Zuckerberg wrote.
Meta reported a second straight decline in its third-quarter earnings in October — and forecasted another drop for the fourth quarter as well.
Other tech giants are facing similar issues and are either freezing hiring or slashing staff in an effort to cut costs. Twitter is estimated to have laid off half its workforce, while Apple and Amazon have paused hiring for many roles.
Kayes notes some of these companies may have previously over-hired due to aggressive growth expectations that "never materialized." Big tech saw soaring profits over the past decade, but high inflation, interest rate hikes and recession fears may have cooled demand among customers this year.
"I think it's a turning point in the growth of the tech industry," says Kayes. "The expectations for growth in many of these tech stocks — Metaverse, social media — were just sky high. And now those expectations are really coming back to Earth."
The combined value of mega-cap tech companies tumbled by a whopping $4 trillion in 2022, according to Bank of America.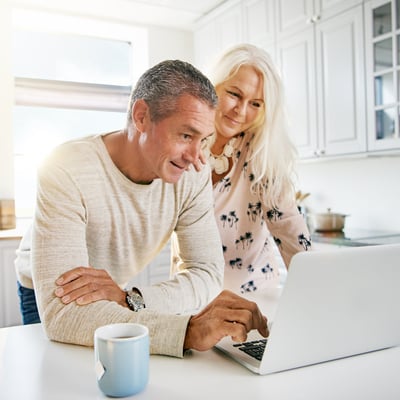 Are you confident in your retirement savings? Get advice on your investment portfolio from a certified professional through Datalign. It only takes 3 minutes to connect with an advisor who puts you first.
Get Started
What does this mean for the U.S. economy?
Kayes doesn't believe that the layoffs and slow growth in big tech are necessarily pointing toward a recession — but adds that if there is an economic downturn, it might not be reflected in the labor market.
"Some would suggest that tech is going to be the first domino to fall and that's going to be representative of the broader economy," Kayes says. "I tend to think that the economy is going to very easily absorb these jobs."
He points out that the labor market is still strong — the latest government data shows the U.S. added 261,000 jobs in October — and there are plenty of openings for laid-off tech workers to apply to.
However, he also believes the market could be shifting gears, with higher demand for manufacturing. Manufacturing grew by 32,000 jobs last month — and now provides 137,000 more jobs than it did before the pandemic.
"There have been several chip manufacturers that have announced very large investments in the United States. That's gonna be 50,000 to 60,000 jobs over the next five to 10 years."
IBM and Micron both announced multi-billion dollar investments in manufacturing this year. The former plans to develop and manufacture semiconductors, mainframe technology, artificial intelligence and quantum computing, and the latter has pledged up to $100 billion to chip manufacturing in New York.
Sponsored
Compare car insurance and save up to $500 a year
If you haven't compared car insurance recently, you're probably paying too much for your policy. Getting quotes from multiple insurers used to be time-consuming, but today's technology makes it easy.
Using a free site like Pretected is easy and could help you save up to $500 a year on car insurance. In mintues, their "smart matching" system will provide tailor-made quotes from insurers that can meet all of your coverage needs - and your budget.
Stay protected on the road and find more affordable car insurance in minutes with Pretected.