How long should seasonal jobs last? The duration of a seasonal job will depend on the particular needs of your business.
While many retail companies hire seasonal employees to cover the influx of shoppers during the holiday season, other businesses have seasonal needs that can span several months instead of just a few weeks in November and December.
Examples would include a ski resort restaurant that's open only during the winter, or a shop near a beach that operates strictly in the warm-weather months.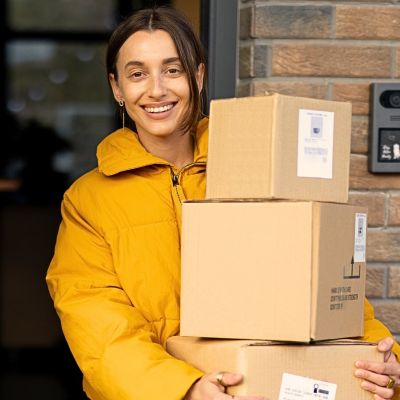 Capital One Shopping's browser add-on automatically applies coupon codes as you shop online. It's absolutely free – plus it takes only two clicks to install. Add the Capital One Shopping browser extension today and start earning discounts of up to 50% on the things you already buy.
Install for Free
What are the employment rules for teens and minors?
If you're hiring minors, your company will be subjected to a unique set of rules and laws meant to protect young workers.
While rules on the minimum wage for youth vary by state, other regulations covering teen workers are federally enforced. The laws say:
Employees must be at least 14 years old.
No one under the age of 18 may be employed in a hazardous occupation.
Additionally, hour and wage rules for 14- and 15-year-olds are different from those in place for workers who are 16 and 17.
Hiring teens ages 14 and 15 The following scheduling rules are in place for kids ages 14 and 15:
They may not be scheduled during school hours unless employment is part of their education, maybe through a work-study program.
Hours must be between 7 a.m. and 7 p.m. during the school year.
The maximum length of a shift is three hours on school days and eight hours on non-school days.
Teens may not work more than 18 hours per week during the school year, or more than 40 hours per week during non-school weeks.
On top of these scheduling limitations, there are several types of occupations in which 14- and 15-year-olds are not permitted to work. These include:
Manufacturing, mining and processing.
Any occupation declared hazardous by the Department of Labor.
Jobs that must be performed in boiler or engine rooms.
Equipment maintenance or work that requires heavy machinery, including motor vehicles.
Outdoor window washing.
Any work requiring ladders or scaffolds.
Meat processing.
Public messenger services.
Construction.
While this list may seem long, there are plenty of occupations that are suitable for teens. The Labor Department has a long list of jobs that are suitable for minors, including:
Office work.
Cashiering and retail services.
Price marking.
Order assembly.
Bagging customer orders.
Errand services.
Cleanup work.
Kitchen help (food prep, dishwashing)
Loading and unloading motor vehicles.
Lifeguarding (15-year-olds only).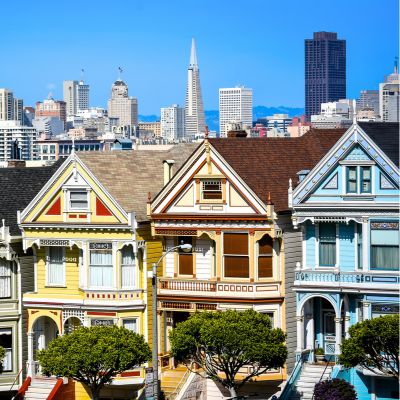 Believe it or not, you don't need millions, or even hundreds of thousands to invest in real estate. Arrived is an online platform where you can invest in shares of rental homes and vacation rentals without the headaches of being a landlord.
Learn More
Hiring teens ages 16 and 17
Federal law doesn't put any restrictions on the hours that 16- and 17-year-olds may work, but many states have limits. For example, Oregon says workers ages 16 and 17 may not put in more than 44 hours during a week.
Kids ages 16 and 17 can be hired for some seasonal jobs that 14- and 15-year-olds are barred from, provided employers follow government safety guidelines, which differ depending on the occupation.
Tips for managing teen employees in seasonal jobs When you're working with teens, your management techniques might need to differ slightly from what you're used to.
While teens are usually eager to succeed at work, their inexperience can make for a steeper learning curve. Make sure to pair them with trainers who are patient and capable of slowing down to clearly explain the processes and requirements of the job.
Here are some other ways you can ensure your teen employees have a good experience during a seasonal contract:
Communicate clearly: Each day, provide your teen workers with clear instructions for what they're expected to do during their shift. Be open about their performance, and constructive when you provide them with criticism and opportunities for improvement.
Involve them in team building: Even though your teen workers aren't at work as often as full-timers, they're still an important part of your team. Invite them to social events, and allow them to participate in team-building activities.
Recognize their successes: If your teen employees are doing a great job, let them know. Building their self-esteem will help them feel confident at work and take pride in their job performance.
Take their safety seriously: Don't cut corners when you provide safety training for your teen workers. Ensure they follow safety protocols, and don't put them in danger by having them perform tasks they're not qualified to handle.
Show them respect: Hiring minors is a great way to save money on labor, but it's important to show your teen workers the same respect you give senior employees. Involve them in decision-making when possible, and let them have a say in procedures that affect their work.
Posting seasonal job opportunities
If you're interested in hiring minors to fill seasonal jobs, there are plenty of places to list the available work online. You can post your seasonal jobs on ZipRecruiter — which offers a free trial — or on one of the other big job boards. You might also use niche job boards more specific to your industry.
When posting seasonal opportunities, it's important to point out that the work is temporary. Provide a clear indication in the ad that you're open to hiring teens, and be upfront about the hours employees will be expected to work and how long the seasonal contract will last.
When you're ready to fill seasonal jobs, teens can be an incredibly valuable asset. If you provide them with a great place to work, you'll often find they can be hard workers who are eager to learn and grow, and can offer good service to your customers.
Sponsored
Kiss Your Credit Card Debt Goodbye
Millions of Americans are struggling to crawl out of debt in the face of record-high interest rates. A personal loan offers lower interest rates and fixed payments, making it a smart choice to consolidate high-interest credit card debt. It helps save money, simplifies payments, and accelerates debt payoff. Credible is a free online service that shows you the best lending options to pay off your credit card debt fast — and save a ton in interest.