Is a resume writing service worth it?
In most cases, the answer is yes. Resume writing is a skill that marries the art of wordsmithing with the science of job hunting to create a document that effectively sells your story. You can be an award-winning graphic designer who has worked with world-renowned clients on massive campaigns, but if you can't effectively put that into words on a page, then a professional resume writer can fill the gap.
Sometimes your resume isn't the reason you're not getting an interview. But if you're confident you have great skills, relevant experience and the right industry-specific certifications, your current resume might not be pulling its weight.
If you want a better title or more pay, then investing in a resume writing service can make sense. If you're looking for a job in a highly competitive industry or aren't even sure what skills to list on a resume, a professional resume writer could give you the boost you need.
Hiring a professional will be an expense, though. If your budget is tight or you're simply looking to make a lateral move for a change of scenery, you might be better off working on your resume yourself.
More: 12 ways to improve your resume right now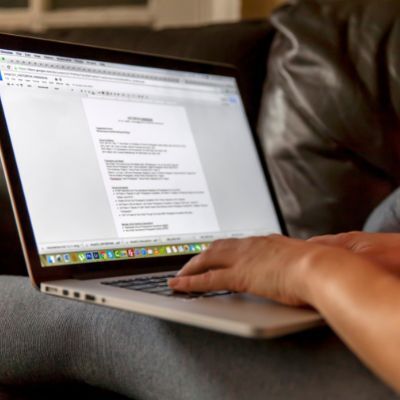 Don't have your next job lined up? ZipRecruiter is rated the #1 job site in the U.S. If you're looking for a job, you can sign up and put ZipRecruiter to work for you. We help you save time by making it easy to apply to jobs with one click.
Sign up for free
Verify the resume writer's experience
One of the most common and dangerous pitfalls of the resume writing industry is companies that mostly employ inexperienced workers.
To achieve the best results in your job search, the writer you hire should be intimately familiar with your specific industry and the roles you're interested in.
Whether you want to switch industries, take the next leap in your career trajectory, or simply improve your pay, you'll want to make sure your writer has helped clients in your precise situation.
It's not out of line to ask for specific examples and a resume sample during your upfront discussions.
It's equally important that your resume writer knows how to optimize resumes for today's popular applicant tracking systems, known as ATS. These are screening programs that automatically scan applications for specific keywords and use algorithms to propose the best candidates for the position.
An applicant tracking system is an efficient tool for overworked HR professionals who may be bombarded by hundreds of applications. However, the ATS means you need to tailor your resume to what the software is looking for. Your professional resume writer should know the right words and the right formatting to get your resume through this barrier and into the hands of a flesh-and-blood manager.
Expect an involved process
A major red flag any time you are working with a resume writer is a lack of one-on-one communication.
Robin Ryan, a longtime career counselor and hiring industry expert, wrote in a Forbes article that professionals should generally spend two to three hours in direct communication with their resume writer.
This communication will give the writer a clear idea of your professional skills, career experience and personal brand. It's also your chance to walk through specific postings together on job search sites and discuss how to tweak your resume to match.
If the writer or company you hired claims they can help you without much direct contact or personalization, it might be your cue to look elsewhere.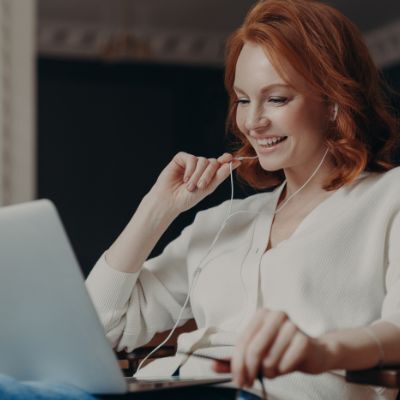 Show off your resume. We will show your profile to employers that fit so they can invite you to apply. Candidates who are invited to apply are nearly 3 times as likely to get hired.
Sign up for ZipRecruiter now
How much does a professional resume writer cost?
A normal rate for a professional resume writer should fall somewhere between $100 to $400, according to Peter Yang, CEO of Resume Writing Services and a recruiter of more than 20 years.
Ryan, on the other hand, says a professional resume should cost significantly more: between $800 and $2,400.
While you never want to overpay for a service — especially if you're out of work right now — remember that an exceptionally low price is probably too good to be true.
A variety of factors can impact the cost of hiring a resumer writer. The industry has a glut of inexperienced writers and a small supply of veterans. An experienced writer with proven results will know their worth. And if you work in a niche industry that requires a highly specialized resume writer, that scarcity could also increase the price.
Even the expected salary of the role you want can make the service more costly. If you stand to make a large sum, the writer's skill becomes inherently more valuable.
Either way, if someone offers to do the work overnight for $25, you may end up with a resume that's only as good (or worse) than the one you had before.
More: Should you list references on your resume?
How to find a professional resume writer
You can start your journey with a Google search to learn more about the resume writing industry, but you shouldn't forget to ask your personal network for recommendations.
A referral from someone you know can remove a lot of guesswork, especially if they work in the same field as you.
Your contact can also help judge whether the professional resume writer is a good personality fit for you. Some job seekers want to be heavily involved in every detail, while others want to leave everything in the writer's hands.
If you can't find a referral through your personal network, the resume writer should at least have positive customer testimonials that provide some insight. If they have reviews on third-party services like a Google Business Profile, even better.
Sponsored
Know you're a great match
We tell you if you're a strong candidate so you can prioritize where to apply. ZipRecruiter uses AI technology to match your skills to jobs you may not have found otherwise.