Hard skills vs. soft skills
Hard skills are the measurable skills you need to complete a job, such as coding or typing 40 words per minute. Soft skills are harder to quantify, and they are usually developed as a result of life experiences.
Just because soft skills are harder to measure doesn't mean you should omit them from your resume. About 77% of employers believe they're important, and 16% believe they're more important than hard skills.
The National Association of Colleges and Employers surveyed employers, asking which skills they're looking for in college students. We've divided them up between hard and soft skills to make sure you know how best to represent each skill on your resume.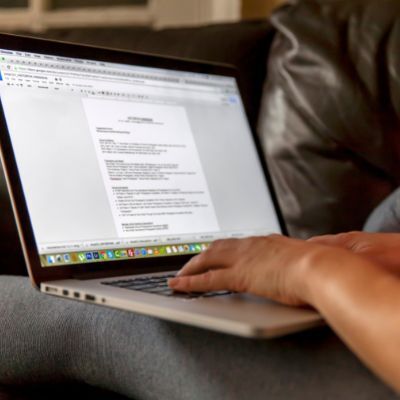 Don't have your next job lined up? ZipRecruiter is rated the #1 job site in the U.S. If you're looking for a job, you can sign up and put ZipRecruiter to work for you. We help you save time by making it easy to apply to jobs with one click.
Sign up for free
Hard skills for a student resume
Hard skills are easy to list on your resume, as most of them go into your skills section.
If you're able to give concrete examples of how you used the skill in a portfolio or in your work experience, all the better. Most people list their skills without offering that, so you'll stand out if you can show that you know what you're talking about.
Technical skills
Listing Excel as a "skill" doesn't cut it anymore. If you're going to list technical skills, making them industry-specific will help you stand out from other applicants.
If you've already gained experience within an industry, either through work or school, you should already have some of the technical skills required for the position.
If not, try searching for similar jobs and see which skills are frequently listed. You'll find plenty of free courses available online that will give you at least a basic understanding of the software.
Communication skills
The ability to communicate effectively is invaluable regardless of which industry you're trying to break into. It might seem like a soft skill, but you can list your communication skills in quantifiable ways.
From essay writing to presentations, social media posts to even sending emails, you have plenty of examples to pull from to show what an effective communicator you are.
Analytical/quantitative skills
The ability to analyze information extends beyond numbers. It also speaks to your ability to make decisions and tackle problems.
Were you the star of a class project? Did you increase sales on a particular item? Have you improved an organizational system? These questions might lead to examples demonstrating your analytical skills.
We've all had to make decisions, sometimes under tight deadlines. Think about all the times you've made a suggestion that led to a positive outcome.
Soft skills for a student resume
Soft skills are often the skills you put on your resume that recruiters hate to see, as they can become cliche.
You want to be strategic by showcasing these skills rather than just listing them.
Leadership
You can learn management techniques, but being a leader is different in practice than on paper.
Think about all the times you've led a project, whether in a student organization or any kind of event.
If you're having trouble coming up with examples that show this skill, try starting a personal project with friends that applies to your industry. This way, you show your dedication to the field and you gain leadership experience in a low-stakes situation.
Detail-oriented
Recruiters are looking for candidates who know how to take the big picture and break it up into smaller, more digestible chunks.
Whether you're a stickler for good grammar or know how to make a good flow chart, showcase your attention to detail with examples of how you can execute a plan.
Flexibility/adaptability
Regardless of how much we plan, sometimes things take a turn. You need to show that you're not only able to make a plan but know how to adapt when things don't go your way.
Take time to reflect on experiences that maybe didn't work out the way you thought they would. Be honest about those experiences and tell how you adapted to make sure the project was completed.
Strong work ethic
This one's a given, but recruiters are always looking for candidates who are dedicated to the position.
This is also a difficult skill to describe on your resume, yet it is the most common thing that might turn off recruiters if you don't include it in the right way.
Communicate that you have a strong work ethic through specific examples showing how you went above and beyond what was asked of you.
Initiative
Knowing how to anticipate the needs of an organization and when to step in will show hiring managers how you can provide more value to the company than other candidates.
Again, this is a common skill that will be listed by others, so you'll need to be creative with how you show it.
Showcase times when you've been proactive in a professional setting or personal project. An example would be when you "drove" or "led" an initiative, or put in extra hours to help meet a deadline.
Ability to work in a team
The position you're applying for is one of many that helps a company function. Hiring managers want to know you can work with other people to help accomplish goals.
Coming up with examples of when you've worked in a team should be easy, as any relevant professional experience — be it in school or work — will have some element of teamwork you can reference.
Problem-solving skills
Problem-solving is the No. 1 skill employers are looking for on your resume.
Having problem-solving skills that ‌you can demonstrate will help you in any position you apply for. If you've constructed your bullet points correctly when writing your job description, then you've most likely shown that you have this skill.
Even so, it's important that you're aware of the importance of showing you have problem-solving skills on your resume, so keep it top of mind.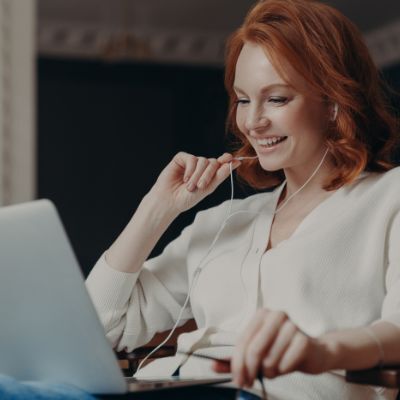 Show off your resume. We will show your profile to employers that fit so they can invite you to apply. Candidates who are invited to apply are nearly 3 times as likely to get hired.
Sign up for ZipRecruiter now
Student resume tips
People make plenty of mistakes in building a resume and hold common misconceptions about them, too.
If this is your first time building one, or you need a refresher, here are some tips on how to build your student resume, including examples.
Put education at the top
As a college student, you likely don't have any relevant work experience. If you do, great! If not, it's best to list your education before your experience.
Feel free to be specific in this section and list any awards or organizations you feel would be relevant to the position you're applying for.
If you're having trouble formatting this section, here's an example: This type of formatting should be consistent throughout your resume.
Don't bother with an objectives statement
You'll find a lot of student resume examples with a section at the top for an objectives statement. This is a paragraph telling the employer what you're hoping to gain from a job and why you would be qualified.
This section only takes up valuable space.
Anything you put in this section would just repeat what should be in your cover letter. A recruiter is also likely to spend roughly six seconds reading your resume, so a paragraph of text will often be a turnoff.
Add a career highlights section
Your resume should be in chronological order, which can hurt you if the best parts of it are hidden in the middle.
To take control of what recruiters see, put your three best accomplishments right at the top. This way, they won't have to search for reasons to hire you.
While you might not have much career experience, feel free to put school awards or personal project milestones here.
Beat the applicant tracking system
Most employers use applicant tracking systems to filter out unqualified candidates. Because of this, roughly 75% of otherwise qualified resumes aren't seen by hiring managers.
To avoid being left in the inbox, look through the job posting and pay attention to the wording used. Include any relevant keywords in your resume to make sure it meets the criteria.
For example, if you notice a specific kind of software or skill in the job description, make sure to list it somewhere on your resume.
Use irrelevant experience to your advantage
Even if you've worked only a handful of jobs in your life, you've gained valuable skills from them. Your experience might look irrelevant on the surface, but that doesn't mean you can't sell it.
For example, if you've worked part-time as a sales associate, and you're applying for a marketing position, you've gained some skills in that seemingly unrelated role.
You've engaged customers and communicated brand and product value to them. You've likely also optimized layouts to increase sales and even conducted market research on what customers gravitate toward.
Don't downplay the experience you already have, contextualize it.
List school projects
If you have no work experience, it doesn't mean you don't have any work experience.
You should list leadership, volunteer and project experience on your resume, for example.
While leadership or volunteer experience is straightforward, project experience can be as broad as you'd like it to be. It can include class projects or personal projects that help speak to your relevant skills for the role. Be sure to link to a professional portfolio that showcases this work.
Refine your bullet points
If you have little to no work experience, it can be difficult to fill out the three to six bullet points recruiters expect on your resume.
A good rule to follow when structuring the bullet points on your resume should be to start with an action verb — such as "improved" or "collaborated" — describe a skill you used and show an impact metric.
Your bullet points should also answer a few questions. What goal did you accomplish? How did you measure the completion of the goal? What did you do to accomplish that goal?
For example, if you organized a fundraiser for an organization, that experience can look like this: Sponsored
Know you're a great match
We tell you if you're a strong candidate so you can prioritize where to apply. ZipRecruiter uses AI technology to match your skills to jobs you may not have found otherwise.