Unemployment remains flat while wages grow
April's unemployment rate remained steady at 3.6% and the number of out–of-work Americans fell to 5.9 million, similar to pre-COVID levels, the Labor Department reports. Wages continued to climb, but at a slightly slower pace than the previous month. Average hourly earnings rose by 10 cents to $31.85 and were up 5.5% from a year ago.
Rampant inflation, however, has been outpacing wage growth.
"There's no question that inflation and high prices are a challenge for families across the country, and fighting inflation is a top priority for me," President Joe Biden said Friday after the announcement. "The continued strength of our job market and the savings that families have built up over the last year means that our economy faces the challenges of COVID-19, Putin's unprovoked invasion of Ukraine, and global inflation from a position of strength."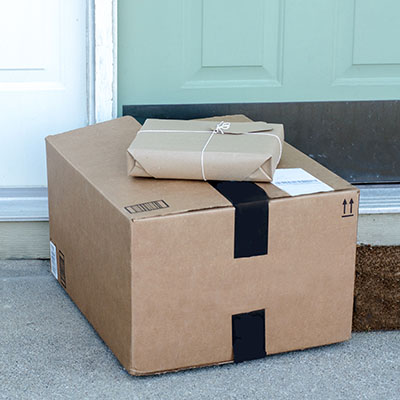 The Fed's reaction to the heated economy
Rising wages are great for employees, but they don't help much when inflation is running even hotter.
To combat steeper prices on everything from fruit at the supermarket to new cars, the Federal Reserve has started using its tools to slow the economy.
This week, the central bank raised its benchmark federal funds rate a half percentage point, its second hike this year. Policymakers are expected to continue raising rates throughout the year.
Job creation should begin to slow amid less supportive monetary policy, Fed Chair Jerome Powell said this week, citing 1.9 vacant positions for every unemployed person.
"We haven't been at that sort of level of a ratio in the modern era," Powell said. "In principle, by moderating demand, we'd see vacancies come down significantly."
Who's hiring
Job gains last month were widespread, led by leisure and hospitality, manufacturing, and transportation and warehousing.
Employment in leisure and hospitality increased by 78,000 in April, as job growth continued to ramp up at restaurants, bars and hotels. Employment, however, is still down by 1.4 million, or 8.5% since before the pandemic.
The manufacturing industry grew by 55,000 jobs last month with gains in durable goods, transportation equipment and machinery. Manufacturing employment is down by 56,000, or 0.4% from pre-pandemic levels.
Employment in transportation and warehousing is 674,000 jobs above its February 2020 level. Jobs rose by 52,000 last month.
Professional and business services, financial activities, health care, retail, wholesale trade and mining also all gained jobs last month.
The most notable aspects of the latest Labor Department report include gains in the service industries and transportation and warehousing — as well as positive return-to-office trends, which are likely to revive downtown businesses in the coming months, says Julia Pollak, chief economist at ZipRecruiter.
Indeed, while wage gains are being eroded by rampant inflation for most workers, others are coming out ahead, she says.
In leisure and hospitality, "rank-and-file employees have been seeing double-digit growth for 11 straight months," Pollak tweeted Friday.
Sponsored
Never overpay on Amazon again
Make sure to price-check online purchases with the help of Capital One Shopping. It's totally free to use and takes less than a minute to set up.
Last year the service saved its customers over $160 million, and with just a few clicks you can start saving, too.
Download Capital One Shopping today and stop paying more than you have to for the exact same stuff.