25. Wastewater treatment plant operators Total women employed: 9.6%
Median annual salary: $49,090
Wastewater is any water coming from homes or businesses that needs to be cleaned before it can enter back into the general supply.
By stripping used water of food scraps, oil, soap or storm runoff, wastewater workers make water clean and safe enough to be released back into the environment.
This additionally helps wildlife maintain their habitats in the local rivers.
It's maybe not the most glamorous job, but it is a necessary one.
In order to become a wastewater treatment plant operator, you need either a high school diploma or its equivalent.
You will also receive extensive on-the-job training.
It's recommended that you have good analytical skills, proficiency with math and a clear sense of mechanics so that you can repair equipment.
While the industry is set to decline 3% over the next 10 years, experts also project that there will be an average of 10,500 job openings each year in order to replace workers who either retire or switch industries.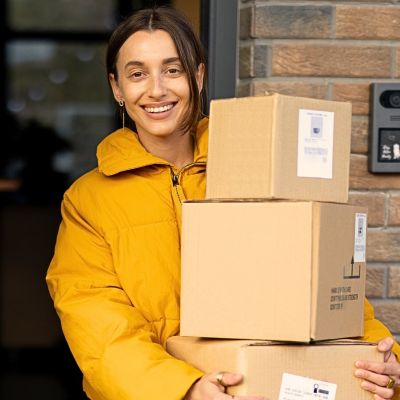 Capital One Shopping's browser add-on automatically applies coupon codes as you shop online. It's absolutely free – plus it takes only two clicks to install. Add the Capital One Shopping browser extension today and start earning discounts of up to 50% on the things you already buy.
Install for Free
24. Passenger vehicle drivers Total women employed: 9.3%
Median annual salary: $34,670
Passenger vehicle drivers — chauffeurs, or shuttle bus drivers — are still a profession mostly dominated by men.
Most drivers work full-time, but there are also part-time and occasional positions as well.
In order to be a bus driver, you will need a high school diploma or equivalent, but most other positions don't require any formal education.
Depending on the vehicle you drive, you may need a special license, so be prepared to get certified.
Spending your whole day on the road comes with its own set of safety concerns — consider discussing your interest with someone already in the industry to determine if it's the right job for you.
This is a career with promised stability — jobs are expected to increase by as much as 25% between 2020-2030 according to the Bureau of Labor Statistics.
That works out to 134,800 available positions per year over the next decade, mostly to replace people who are retiring or switching careers.
23. Computer numerically controlled tool operators Total women employed: 8.1%
Median annual salary: $42,260
This field describes people who work with computer-operated machinery in order to make robotics, parts or other tools out of metal, plastic, wood or stone.
CNC tool operation is the beginning level of a niche industry that includes CNC machinists and programmers.
Tool operators will find the most work in states that have a thriving manufacturing industry like Texas, Wisconsin, Ohio or California.
Machinists are currently in high demand in defense, medical and aerospace sectors, according to the Universal Technical Institute. More specialized CNC workers like programmers have also created machines we rely on today — the 3D printer, for example.
For an operator job, you will need to understand how to read blueprints and have some mechanical aptitude.
A program description from the Universal Technical Institute says that successful CNC operators load parts, set up machinery, and can graduate to more specialized training to become a machinist or programmer.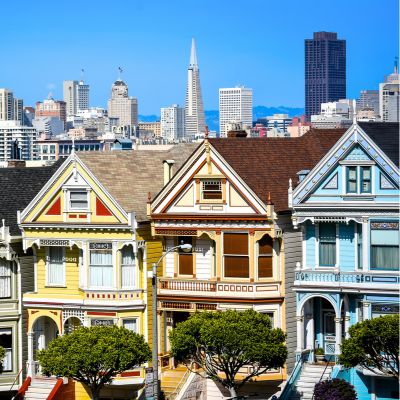 Believe it or not, you don't need millions, or even hundreds of thousands to invest in real estate. Arrived is an online platform where you can invest in shares of rental homes and vacation rentals without the headaches of being a landlord.
Learn More
22. Construction and maintenance painters Total women employed: 7.7%
Median annual salary: $42,130
Construction and maintenance painters get a lot of variety in their line of work.
You can work indoors or outdoors and with any number of structures or locations.
You will spend a lot of time working with your hands and performing repetitive motions, and you'll be expected to keep up with the physical aspect of the job — stretching, kneeling or standing as required for long periods.
If you are painting larger structures — think bridges or office buildings — be prepared to wear some kind of safety gear.
This industry is slated to grow a little more slowly than others over the next 10 years — about 5% — but that still translates to 32,700 openings per year.
The Occupational Information Network says that you need to work well with people, as 76% of workers said they interact with someone on a daily basis.
Good time management skills and the ability to understand an employer's instructions to deliver the desired result are also recommended.
21. Garbage and recycling collectors Total women employed: 7.6%
Median annual salary: $37,260
The U.S. produces around 12% of the planet's waste each year — some 239 million metric tons — and employs some 99,000 people to pick it up from your curb.
Only about 7,500 of these workers are women, however.
The lack of women may be a holdover from the days before automated trucks, when all trash cans had to be lifted by hand, the trade publication MSW Management speculates. Since brawn is much less important today, the discrepancy may also be a result of poor recruitment efforts and a historical aversion to "dirty" jobs.
But dirt isn't the only reason to avoid this line of work. Garbage collectors work year-round, regardless of weather conditions, and the profession is considered one of the most dangerous in the U.S., with around 35 fatal injuries per 100,000 workers in 2019.
20. Aircraft pilots and flight engineers Total women employed: 7.5%
Median annual salary: $147,220
Women make up a tiny fraction of the aviation industry — besides flight attendants — and one factor impeding their careers from taking off is a lack of accommodation for pregnant and nursing employees.
Most major airlines force pregnant pilots to take unpaid leave months before their due date, The New York Times reports. Pilots are excluded from provisions in the Affordable Care Act that ensure employers accommodate new mothers, the paper adds, and airlines typically don't offer paid maternity leave or alternative "ground" assignments for breast-feeding moms.
Workers have filed complaints against companies like Frontier and Delta, alleging discrimination against pregnant staff and a lack of adequate facilities for lactating women. Delta has made more accommodations and settled some complaints, while Frontier has denied claims of discrimination and argued that pumping breaks away from the cockpit raise safety issues.
19. Surveying and mapping technicians Total women employed: 6.8%
Median annual salary: $45,010
Women make up less than 7% of surveying and mapping technicians in the U.S. — a slow-growth field that doesn't require much education.
While most surveying technicians need to work outdoors in sometimes rugged terrain, mapping technicians typically use information from databases to produce maps. Surveying technicians only require a high school diploma, while mapping technicians may need additional training in some technology applications.
Women account for at least 57% of college students, if not more, so they may be more likely to pursue careers that put those degrees to use (or pay well enough to get rid of those brutal student loans).
18. Delivery workers and truck drivers Total women employed: 6.7%
Median annual salary: $32,020
More than 3.5 million people work as truckers and delivery drivers to satisfy America's voracious appetite for stuff, whether that's a shipment of new iPhones or a pizza off DoorDash.
A fair number of women are making money in the gig economy as delivery drivers, but the trucking trade is dominated by middle-aged men.
That industry is experiencing a labor shortage, partially because the trucker lifestyle is associated with poor health and a challenging work-life balance. Long-haul drivers tend to get little sleep, exercise and fresh food.
The road can also be a dangerous workplace. Around 1 in 5 workers fatally injured in 2019 were employed as a driver/sales worker or truck driver, the Bureau of Labor Statistics reports. And although some data suggests female truck drivers are less likely to get into accidents, few companies target women in their recruitment efforts.
17. Pest control workers Total women employed: 6.7%
Median annual salary: $37,330
More women are being drawn to the bug extermination business due to the stability and flexible hours, The Guardian reports. However, women still make up less than 7% of the workforce.
Women working in the field say they do face sexism and stereotyping. However, one entomologist told the newspaper that most women simply aren't aware that a career in pest control or entomology is even an option. (Some modern jobs boards use artificial intelligence to match your skills to jobs you've never considered.)
While pest control is a growing field, workers earn less than $18 an hour. Exterminators are also at risk of exposure to the pesticides they use and sometimes have to move furniture and carry heavy loads.
16. Mechanical engineers Total women employed: 6.6%
Median annual salary: $88,430
The Harvard Business Review calls engineering "the most male-dominated field in STEM" — and this field of engineering fares the worst when it comes to equal representation between the sexes.
Overall, women represent less than 16% of architecture and engineering occupations, with slightly higher numbers for non-naval architects and industrial engineers, drafters and computer hardware engineers.
Although women make up a fifth of engineering graduates, almost 40% either quit or never actually enter the profession. Some female students say the "hegemonic masculine culture" of engineering deterred them from pursuing a career in the field.
15. Groundskeepers Total women employed: 6.3%
Median annual salary: $30,890
Not all maintenance and cleaning jobs are dominated by men — the industry is 42% female, overall. However, the different occupations that make up the field are heavily split between the sexes.
While women comprise close to 90% of maids and housekeeping cleaners, almost 94% of grounds maintenance workers are men.
That has financial repercussions for the people who keep our homes, businesses and parks looking neat and tidy. The median salary for a groundskeeper is over $30,000, but a maid would only expect to earn $24,850. That makes it even tougher to save and invest for the future, although it's possible to start investing for free these days.
14. First-line supervisors of mechanics and other repairers Total women employed: 6.0%
Median annual salary: $70,240
First-line supervisors are needed in a number of fields, like facility maintenance, assembly lines and repair.
Since management is in the job title, you'll need some education in the field — an associate's degree and one or two years of on-the-job training on top of the required, industry-specific certification.
This job will have constant contact with other people, as you usually manage a team and will likely be dealing with clients. Solid organizational and time management skills are a must.
Occupational Information Network says that you'll also need to be exact, enterprising and tolerant of stress to succeed in this role.
One big advantage is that you get a lot of flexibility in your hours.
It's projected that the industry will grow about 5-10% between 2020-2030, which is about average.
That translates into about 47,400 annual openings, mostly to replace people heading into retirement.
Median wage — which means half make more and half make less — is about $33.77 an hour.
13. Cabinetmakers Total women employed: 5.8%
Median annual salary: $36,710
Cabinetmakers, or bench carpenters, work in a specialized trade. You'll find them in the furniture industry, in motor vehicle production and residential building construction.
In order to get your foot in the door, you will probably need at least a high school diploma, but only 27% of respondents to a survey conducted by Occupational Information Network said they had a post-secondary certificate.
In this job, you will use your hands and tools constantly, so it is recommended that you have precise hand-eye coordination and near vision.
A majority of survey respondents also said that they spent a lot of time at work standing, wearing safety gear and engaging in face-to-face contact with others.
The field is projected to grow by 5-10% between 2020-2030, which equals 11,000 job openings per year.
12. Natural resources Total women employed: 5.6%
Median annual salary: $36,710
The Bureau of Labor Statistics says that natural resources refers to a part of the goods-producing industries supersector group, which means that the field encompasses a lot of different jobs.
This industry breaks down into two groups: agriculture, forestry, fishing and hunting; and mining, quarrying, and oil and gas extraction.
While these two groups fall under the same sector, the wages are vastly different. Median income for the agricultural industry ranges from $13-23 an hour — in the mining and oil extraction industry you can expect to make $31-36.
There is some danger inherent in both of these fields, so you need to pay close attention in order to avoid injury.
First-line supervision in this industry is projected to grow about 5-10% between 2020-2030, adding 70,700 jobs per year in that time period.
The fishing industry (considered part of agriculture) is slated for an impressive growth of between 10-15% until 2030, which means 5,300 jobs will be created annually for the next eight years.
11. Industrial mechanics Total women employed: 5.1%
Median annual salary: $54,920
This profession has a bright outlook sector designation on Occupational Information Network for the potential of employment and industry growth.
In order to become a millwright, machinery mechanic or operator, you will need at least a high school diploma and a few years of apprenticeship.
Most apprentices are expected to have about 144 hours of technical instruction and up to 2,000 hours of paid on-the-job training before they are ready to go out on their own.
In this job, you'll be working with your hands and will need to feel comfortable wearing a variety of safety equipment. Good people skills are a must, too — it's likely that you will be working as part of a team.
The field's projected growth is 19% between 2020-2030, which is well over average. That means there are 56,300 jobs added every year.
The median wage is nothing to sneeze at either, about $26.40 an hour.
10. Various manufacturing and production roles Total women employed: 3.7% to 7.5%
Median annual salary: $38,310 to $56,450
Women make up almost a third of the manufacturing workforce in the U.S., but their representation varies a lot depending on the job.
Some manufacturing and production roles that employ the smallest proportion of women include millwrights, machinists and welders. And men make up more than 96% of computer control programmers and operators — workers who set up machines to automatically cut and shape precision products, like automobile parts.
By comparison, about half the workforce in electrical, electronics and electromechanical assembly is made up of women. These skilled workers put together computers, electric motors, batteries, brakes, gyros and more.
9. Firefighters Total women employed: 3.3%
Median annual salary: $50,850
The United States employs about 318,000 firefighters ready to leap into action at the sound of a bell, but they come from a narrow cross section of the population. Some 300,000 firefighters are men, and 276,000 are white.
Several fire departments told Harvard Business Review in 2018 that they're trying to diversify, but women and people of color in the field said they face more barriers. Women in particular face skepticism from superiors and crewmates that they can handle the physical rigors of the job, even though the majority of calls are actually medical emergencies, not fires.
The problem extends to other protective services as well. Only one in 10 frontline police officers and detective supervisors are women.
8. Railroad conductors and yardmasters Total women employed: 2.4%
Median annual salary: $65,990
The transportation industry as a whole is grossly overpopulated by men — again, with the exception of flight attendants — with women making up little more than 18% of the total workforce.
Female railroad conductors and yardmasters are even more rare than pilots and truck drivers, at only 2.4%.
You'll see fewer and fewer of them in the future, as railroads have been slashing their staff — the industry suffered more than 20,000 layoffs in 2019, and that was before the coronavirus reduced the demand for freight.
Mass layoffs have forced many Americans to rely on credit cards to get through the pandemic, which is only making their situation worse due to high interest rates. A debt consolidation loan can replace those high rates with a much better one, helping people free themselves years sooner.
7. Brickmasons and blockmasons Total women employed: 2.2%
Median annual salary: $47,710
Bricklaying requires a lot more finesse than you'd think.
Recommended skills for a mason are color distinction, dexterity, stamina, and strength because part of the job description includes heavy lifting and long hours on your feet.
This job also requires the three Cs: critical thinking, complex problem solving and coordination — so you don't drop a boulder on anyone.
It's also helpful if you enjoy being outside, as 80% of respondents to an Occupational Information Network survey said they spent a significant amount of time outdoors, regardless of the weather.
Construction work can act as a pipeline into masonry, or you can find an apprenticeship with someone who has had experience in the field.
The bad news? This is one of the only industries that is seeing contraction, or negative growth.
There will only be approximately 1,300 annual job openings nationwide between 2020-2030.
6. Tree trimmers and pruners Total women employed: 2.2%
Median annual salary: $41,340
If you loved climbing to the highest tree branches as a kid, this may be for you.
Tree trimmers and pruners can work in a few different positions, from arborist to plant health care technician, says the Occupational Information Network.
Their main purpose is protecting others from falling tree branches, or clearing roadways of underbrush and fallen debris.
In this job, you'll need to use professional rigging and heavy-duty tools — like hacksaws, chainsaws or lifts — and operate shredders or chippers.
Trimming will be a fit for you if you are good at solving problems, have strong hand-eye coordination, and have a good understanding of mechanics.
If spending your time in the trees sounds good, there are certain states that are known for paying their workers well.
Alaska, Oregon and Virginia pay their tree workers the highest wages, says the Bureau of Labor Statistics.
A final word of warning — trimmers spend a significant amount of time in the tree canopy, so if you have a fear of heights, you need not apply.
5. Some system and machine operators Total women employed: 2.0% to 4.9%
Median annual salary: $51,490 to $62,150
Men make up more than 95% of these workers who help keep industrial operations running smoothly. These jobs typically only require a high school diploma, with some additional certification and on-the-job training.
Professions in this field that employ the fewest women include stationary engineers, boiler operators and mining machine operators.
By contrast, close to 55% of packaging and filling machine operators and tenders are women. They work with equipment that readies products for storage or shipment, including canned foods.
4. Logging workers Total women employed: 1.8%
Median annual salary: $41,230
Logging companies are facing a labor shortage. Only 66,000 people are currently working in the field, and less than 2% of them are women.
Like long-haul trucking, the logging industry is mostly made up of middle-aged men and is failing to attract women or young people due to the rough, dangerous work.
The Bureau of Labor Statistics reports that logging workers died on the job at a greater rate than almost any other occupation in 2019, at around 69 deaths per 100,000 workers. Only hunting and fishing were more deadly.
When you're working in a dangerous field, disability insurance is even more important than usual. Even office workers can get sick or injured, and this remarkably affordable protection will help by replacing much of your income.
If you've got loved ones relying on your income, you should also look into life insurance to ensure they'll be OK, no matter what happens.
3. Installers and repairers Total women employed: 1.5% to 7.6%
Median annual salary: $39,080 to $72,520
This one shouldn't surprise you too much. How often has a woman answered the call to fix the air conditioning in your home?
Women make up just 1.5% of the population of heating, air conditioning and refrigeration mechanics and installers.
Other jobs with a dearth of women include telecommunications installers and repairers, maintenance workers, security and fire alarm installers and power-line installers.
Electrical power-line installers and repairers earn the highest median salary at $72,520, but only 1.6% of them are women. It's more common to see women as general maintenance and repair workers, but they only earn $39,080 annually.
2. Vehicle mechanics Total women employed: 1.3% to 4.8%
Median annual salary: $42,090 to $67,110
Whether they're fixing up airplanes or trucks, female mechanics are incredibly scarce — even though modern technology takes care of much of the heavy lifting.
A meager 1.5% of bus and truck mechanics and diesel engine specialists are women, and the same is true for service technicians and mechanics who work on heavy vehicles and mobile equipment.
Kimberly McWaters, former CEO of the Universal Technical Institute, told Motor 1 that it's intimidating to crack into such a male-dominated field. Not many women are showing an interest in trying; in 2017, less than 0.03% of the students enrolled at UTI were female.
1. Construction workers and tradespeople Total women employed: 0.7% to 6.8%
Median annual salary: $36,000 to $65,230
The construction industry hires a wide variety of highly skilled and specialized workers — and almost none of them are female. This category includes 17 occupations with less than 7% women in their ranks.
It's especially rare to see them out in the field. Women make up less than 1% of masonry workers, drywall and tile installers and iron and steel workers. There's very limited representation among electricians, carpenters and roofers, as well.
Instead, most women in the construction industry work behind a desk in design, management or secretarial roles, The Guardian says.
More: Save time searching for your next job. ZipRecruiter brings the right jobs to you.
Sponsored
Kiss Your Credit Card Debt Goodbye
Millions of Americans are struggling to crawl out of debt in the face of record-high interest rates. A personal loan offers lower interest rates and fixed payments, making it a smart choice to consolidate high-interest credit card debt. It helps save money, simplifies payments, and accelerates debt payoff. Credible is a free online service that shows you the best lending options to pay off your credit card debt fast — and save a ton in interest.