Most people can barely afford to make their minimum payment right now, which means they're racking up compound interest that's going to get out of hand if left unchecked.
Fortunately, there's a way to pay off your credit card bill sooner and avoid drowning in interest: by consolidating your debt with the help of a free service called Credible.
Freedom from debt, faster
With a personal debt consolidation loan, you'll be able to trade in all of your existing debts for one monthly payment at a lower interest rate.
Credible lets you comparison-shop for the best interest rates available with just a few clicks of your mouse, and in two minutes you'll see all the lenders willing to help you pay off your debt quickly.
You can borrow up to $100,000 (with no collateral) at interest rates as low as 5.95% APR, on a repayment schedule ranging from 24 to 84 months.
Depending on how much interest you pay on your credit cards, consolidating your debt could immediately lower your monthly payment and save you thousands of dollars over the course of your loan.
For example, let's say you owe $10,000 on a credit card with an interest rate of 16%. And let's say your minimum monthly payment is 4% of your outstanding debt.
Since your credit is good, you qualify for a 48-month debt consolidation loan at 7% interest.
Here's what you'll save:
| Account Type | Amount of Debt | Interest Rate | Monthly Payment |
| --- | --- | --- | --- |
| Original Debt | $10,000 | 16% | $400 (decreasing over time) |
| Consolidated Debt | $10,000 | 7% | $239.46 (fixed) |
Not only will you spend far less on your initial monthly payments, but you'll also save $3,402.22 in interest over the course of your loan.
Plus you'll be debt-free more than 8 years sooner than if you had continued on making the minimum monthly payment on your current credit card debt.
That's a huge difference, and the money saved may go on to help you through these difficult times.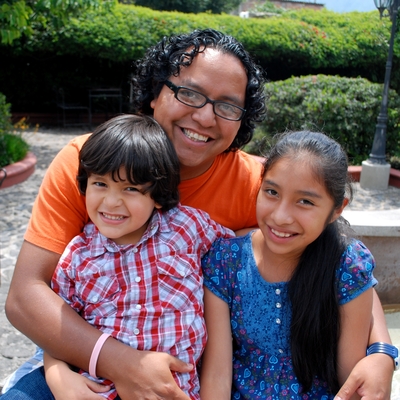 Sign up for Credit Sesame and see everything your credit score can do for you, find the best interest rates, and save more money at every step of the way.
Get Started—100% Free
A simple way to break the cycle
Things are nerve-wracking enough as it is right now without having to worry about mounting credit card interest.
Taking out a personal debt consolidation loan is a simple way to lower your monthly payment and free yourself from debt sooner.
Even if you're just curious about your options, checking rates on Credible is a smart idea. It's totally free, it won't hurt your credit score, and it could save you a bundle.
Sponsored
Here's how to save up to $700/year on your car insurance in minutes
When was the last time you compared car insurance rates? Chances are you're seriously overpaying with your current policy.
It's true. You could be paying way less for the same coverage. All you need to do is look for it.
And if you look through an online marketplace called SmartFinancial you could be getting rates as low as $22 a month — and saving yourself more than $700 a year.
It takes one minute to get quotes from multiple insurers, so you can see all the best rates side-by-side.
So if you haven't checked car insurance rates in a while, see how much you can save with a new policy.