What does a flight attendant do?
Flight attendants have one main objective: make sure passengers are safe and comfortable.
That mission is broken up into various job duties, such as:
Cleaning the cabin.
Enforcing seat belt rules.
Serving food and beverages.
Giving safety demonstrations.
Conducting pre-flight inspections.
Helping passengers with special needs.
Keeping everyone calm during turbulence.
Providing medical care and emergency instructions.
To show the airline in a positive light, you'll likely be expected to perform these tasks with a smile.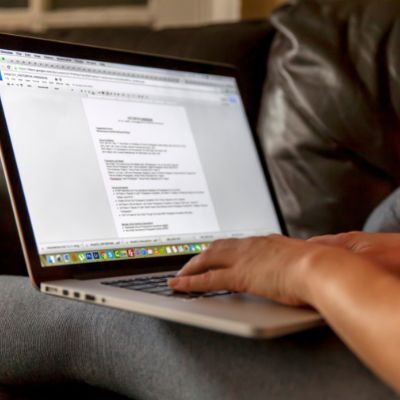 Don't have your next job lined up? ZipRecruiter is rated the #1 job site in the U.S. If you're looking for a job, you can sign up and put ZipRecruiter to work for you. We help you save time by making it easy to apply to jobs with one click.
Sign up for free
What is a flight attendant's work environment like?
While jet-setting around the world may appear glamorous at first glance, it can actually be quite stressful.
As a flight attendant, you may have to be on your feet for a 12- to 14-hour shift — sometimes in the middle of the night — maneuvering in cramped spaces to attend to grouchy passengers.
Add in some turbulence and jet lag, and you've got a recipe for disaster.
In fact, according to the Bureau of Labor Statistics, flight attendants have one of the highest injury rates of any occupation.
That said, despite the tough work environment, many flight attendants feel the benefits they receive far outweigh the disadvantages.
How much do flight attendants earn?
The average flight attendant salary in the U.S. is $75,292 per year, ZipRecruiter reports, which comes out to about $1,447 per week.
Overall, flight attendant jobs rank as the third highest-paying career that doesn't require a degree — just behind executive assistants and patrol officer — says U.S. News.
In addition to a higher-than-average salary, flight attendants also enjoy a slew of extra perks.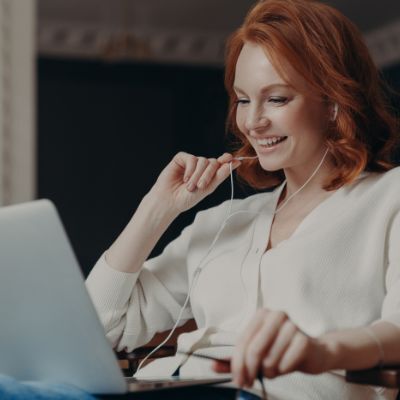 Show off your resume. We will show your profile to employers that fit so they can invite you to apply. Candidates who are invited to apply are nearly 3 times as likely to get hired.
Sign up for ZipRecruiter now
Can flight attendants fly for free?
Many airlines allow their flight attendants — and other employees — to fly for "free" when they're not working. (You may pay a heavily discounted rate or simply be responsible for taxes and other fees.)
Not only that, but you can often score free or discounted tickets for friends and family, as well.
There's just one catch. You can't just lock in any flight; you have to fly on standby.
That means if the flight fills up with paying passengers, you're out of luck. Since your seat isn't confirmed until the last second, trip planning is tricky.
You have to be flexible. Don't bank on a flight to a popular destination on a weekend or holidays.
Do flight attendants get free hotel stays?
Flight attendants do not pay for their hotel while traveling for work, but they usually do not get to choose which hotel they stay in.
Many airlines also offer a per diem deduction to help cover food and transportation expenses between shifts.
Free travel might sound like a dream come true, but normally it's not as glamorous as it seems — at least not for new flight attendants.
Experienced flight attendants with seniority typically get first dibs on the best routes. That can leave newer attendants with the leftover itineraries — boring destinations with no time to explore.
How long does it take to become a flight attendant?
Airlines usually like their prospective attendants to have 1-2 years of experience in a customer service position. This experience can come from any job where you develop skills to assist customers in face-to-face interactions, like at a restaurant or hotel desk.
Training programs involve three to six weeks of hands-on training to prepare you for your first flight, and during this time you'll also go on some practice trips.
Once you've passed your exam and received your FAA certificate, you'll receive more on-the-job training as required by your specific employer.
How to become a flight attendant
1. Meet the general requirements
Specific requirements vary by airline, but many companies will ask for:
Valid passport.
Full vaccination.
Minimum age requirements.
High school diploma or GED.
Fluent English (for U.S. airlines).
Ability to perform certain physical tasks.
Weight and height within acceptable ranges.
Ability to pass a background check, drug test and vision exam.
No visible tattoos or body piercings (other than one per earlobe).
2. Make yourself an attractive candidate
Since flight attendant jobs are so competitive, you need to find ways to make yourself stand out.
While most jobs only require a high school diploma, this is the bare minimum.
To boost your resume, consider a flight attendant technical certificate or associate's degree. A degree in hospitality, communication or tourism can also help.
You can strengthen your resume even further by learning a second language and building customer-facing work experience.
3. Ace the application process
Start by looking for open flight attendant positions on job search sites or airline career pages.
From there, prepare for an intense application process. This process varies by airline, but many include multiple rounds of video and in-person interviews.
To beat the competition, make your interview count. Research the airline's values and mission, look through sample flight attendant interview questions and practice your answers.
4. Complete your airline's flight attendant training
Once you pass the interview process, you'll enroll in your airline's training program.
Oftentimes, lodging and transportation are included during your training. Some airlines even offer paid training.
When you finish, your employer will apply for your Certificate of Demonstrated Proficiency from the Federal Aviation Administration (FAA).
Armed with your certificate, you're ready to fly.
Job outlook for flight attendants
COVID-19 certainly threw a wrench in the travel industry.
The Bureau of Labor Statistics expects the number of flight attendant jobs to grow 21% between 2021 to 2031 — with many of these positions opening as a result of needing to replace workers who retire or move to a different job.
Still, the BLS notes the job growth is "faster than average" compared to all occupations, which are only expected to grow 5%.
Sponsored
Know you're a great match
We tell you if you're a strong candidate so you can prioritize where to apply. ZipRecruiter uses AI technology to match your skills to jobs you may not have found otherwise.