Common part-time jobs for college students In today's gig economy, students have more flexible ways to earn money than ever before. Here are a few of the most common part-time jobs for college students, including pay data from ZipRecruiter:
Tutor. College students can tutor younger kids, other college students or even workers who need a refresher on a certain subject for their jobs. (Average hourly rate: $22.)

Driver. With apps like Uber, Lyft and DoorDash, students can clock in and earn money whenever they have a free slot in their schedules. Valet services are another part-time driving option. (Average hourly wage: $18.)

Barista. For many students, working part time at a coffee shop is part of the traditional college experience. (Average hourly wage: $13.)

Cashier. Whether it's a gas station, grocery store or movie theater, cashiering doesn't require much training and can be a perfect job for college students. (Average hourly wage: $12.)

Bartender. Social college students over 21 make for great bartenders — as long as they don't sample the merchandise. (Average hourly wage: $12.)

Freelancer. Freelancing is one of the most flexible jobs for students, and it comes in many shapes and sizes. Writing, graphic design and web design are some of the most popular freelance services. (Average hourly rate: Depending on the project, from $5 to $100 or more.)

Nursing assistant. Nursing assistant roles are popular with university students entering the medical field. (Average hourly rate: $16.) Food service workers ($13) and patient transporters ($14) are two other student-friendly hospital jobs.

Restaurant server. Part-time serving jobs are great for college students, especially since peak business hours are at night after classes. (Average hourly rate: $13.)

Retail sales associate. Walk into any retail store, and you're bound to stumble upon college students working part time. (Average hourly wage: $14.)

Social media assistant. Many college students know how to grow a social media following, which is exactly what businesses are looking for. (Average hourly rate: $18.)
College students make great entry-level part-time workers because they tend to prioritize flexibility over salary. Now, let's look at how to hire them.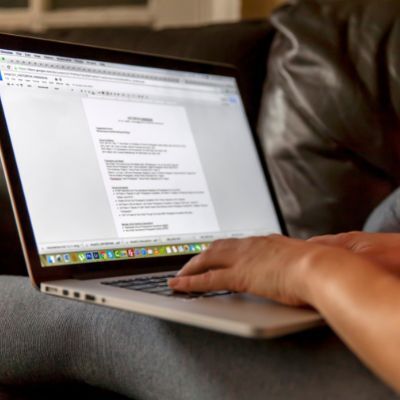 Best job sites for hiring students part-time Students use several job sites to hunt for part-time work. For best results, consider posting your opportunity on both college-specific job boards and popular, general job boards.
1. CollegeGrad
CollegeGrad is a platform that connects recent grads with entry-level positions and internships. It's also a great place to snag current college students.
One local 30-day job post costs $99, and a nationwide post costs $199. The platform offers discounts for bulk orders, and you get access to the company's resume database while your job posting is live.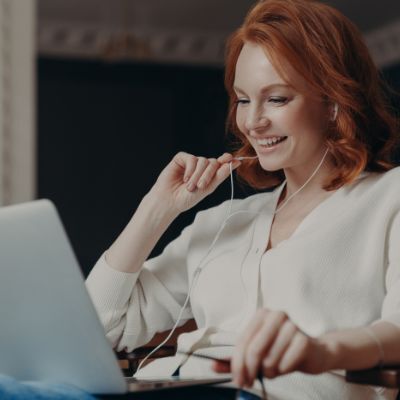 2. AfterCollege
AfterCollege is another job site built specifically for college students. It specializes in internship and entry-level positions, and it allows students to search for opportunities based on their major and graduation year.
When you buy a 30-day job posting for $99, AfterCollege distributes your position directly through its network of on-campus contacts. So even if a student isn't actively searching for jobs on AfterCollege, they may hear about your position via the campus grapevine.
3. CoolWorks CoolWorks focuses on cool locations with exciting seasonal job opportunities that college students can do during their school breaks. For example, the platform lists jobs like line cooks, drivers, trail groomers and tour guides for national parks, ski resorts, dude ranches and summer camps.
CoolWorks offers a seven-day ad for $139 that can include multiple job openings together in one post. Or, you can choose a 30-day single-position ad for $159.
4. College Recruiter
College Recruiter is a popular tool college students use to find part-time, seasonal, internship and entry-level jobs. Instead of searching for specific job titles, students search by entering their major or location.
For employers, the site caters primarily to large companies and government organizations that need to fill many positions. But smaller companies can purchase single, 30-day job posts starting at $75.
5. LinkedIn
LinkedIn is a professional social network that you can use to find part-time college students through the site's more holistic approach to hiring. Apart from posting jobs, you also can build your professional network, search for qualified candidates, view their profiles and chat with them on the platform.
LinkedIn allows you to post one free job post at a time, but the real power of the platform lies in its Recruiter Lite tool. This lets you filter through its database to quickly find and connect with the exact types of students you're looking for. You can test out Recruiter Lite with a free 30-day trial. After that, it costs $119.99 per month.
6. Snagajob Snagajob is a go-to platform for hiring hourly workers, for both full and part time. Some of the site's most popular job categories are bartending, cashiering, customer service, delivery driving and restaurant work. The search engine even has a specific filter for teen-friendly positions.
Snagajob job posts start at $89 per month. The company also offers a Flex service to help you cover last-minute unfilled shifts — a useful offer if you're ever in a pinch.
7. Indeed
Indeed is one of the largest free job sites in the world. It's not specifically designed for college students, but since it's so popular many college students use it when hunting for jobs. While the site attracts millions of job seekers each week, employers can face stiff competition on Indeed.
Since it's one of the best free places to post jobs, your ad has to compete with hoards of other job listings. To stand out from the crowd, you can buy sponsored ads starting at $5 per month.
8. Glassdoor
Glassdoor is Indeed's sister site. It focuses on company branding and reviews, and allows job seekers to research a company before applying. Indeed and Glassdoor are tightly integrated, so job seekers can find and research jobs on either site.
As an employer, you should create accounts on both platforms. Post jobs on Indeed, and build reviews on Glassdoor. Since both sites offer free accounts, there's no reason not to.
9. ZipRecruiter ZipRecruiter is a mammoth job site popular with college students. In addition to attracting over 10 million job seekers each week, the platform also offers a suite of powerful recruiting tools to streamline the hiring process.
ZipRecruiter offers a four-day free trial, which may be enough to fill your open position. If not, you can extend your plan for just $16 per day. If you leverage the platform's tools to hire employees fast, this daily rate can be the way to go.
10. Monster
Monster is another giant job site that covers all types of jobs and industries. Many college students use a combination of the "big three" job sites — Indeed, ZipRecruiter and Monster — to search for jobs.
Like ZipRecruiter, Monster offers a four-day free trial. But instead of transitioning into a low daily rate, Monster starts at $279 per month. That said, the higher paywall means you'll have less competition than on free sites like Indeed.
11. SimplyHired
SimplyHired is a general job board attracting all types of job seekers. It's especially popular among college students thanks to the site's free online resume builder.
The platform is unique in that it uses a pay-per-contact pricing model. You can post jobs and review resumes for free, but you have to pay to see an applicant's contact information. Prices start at $9.99 per candidate and vary based on the level of experience, number of applicants and hiring competition among employers.
12. Google for Jobs Google for Jobs is different from every other job search engine on this list. Instead of posting your job directly to Google for Jobs, the platform scrapes listings from around the web. When a college student does a Google search for the job they're interested in, Google for Jobs pops up at the top of the results.
There are two ways to get your listing on Google for Jobs. You can post it on a site like ZipRecruiter that automatically syndicates to Google for Jobs. Or, you can format the job listing on your company website so Google's bots recognize it as a job post. This requires some technical skills, but it's free.
13. Craigslist
Craigslist is one of the world's largest websites for online classifieds. The platform has a robust jobs section that's perfect for filling blue-collar part-time and freelance positions.
Job post prices vary by region in the U.S., ranging from $10 to $75 for a 30-day ad. You also can search the resume database for free, but it's not very efficient. The "resume database" is essentially a list of informal Job Wanted ads.
14. Flexjobs
Flexjobs is a niche job board specializing in remote work, work-from-home jobs and flexible work arrangements. This makes it the perfect place for college students to pick up online jobs that fit their schedules. The Flexjobs team vets every job listing, so you only compete with other legit positions that pass the vetting process.
Pricing starts at $399 per month for unlimited job posts and resume searches. Flexjobs is one of the only sites on this list that charges job seekers to use its platform, which helps weed out less serious candidates.
15. Upwork Upwork is a freelance marketplace where you can find freelancers for just about any virtual service imaginable. College life can be unpredictable, and many students prefer the freedom of freelancing over rigid part-time employment. On Upwork, you post a job, and freelancers send in proposals bidding on your project. You can advertise both one-off gigs and ongoing work opportunities.
Upwork job posts are free. All you pay is a 3% processing fee on the payments you send to freelancers. If you hire freelancers often, you can opt for one of Upwork's paid plans, which include upgraded support, access to talent specialists, and other freelance management tools.
Bottom line
Posting a job opening on ZipRecruiter or one of the other sites will help you hire college students for a wide variety of roles.
But for a more targeted approach, you also might promote your position on niche-specific job boards, such as:
Sponsored
Know you're a great match
We tell you if you're a strong candidate so you can prioritize where to apply. ZipRecruiter uses AI technology to match your skills to jobs you may not have found otherwise.