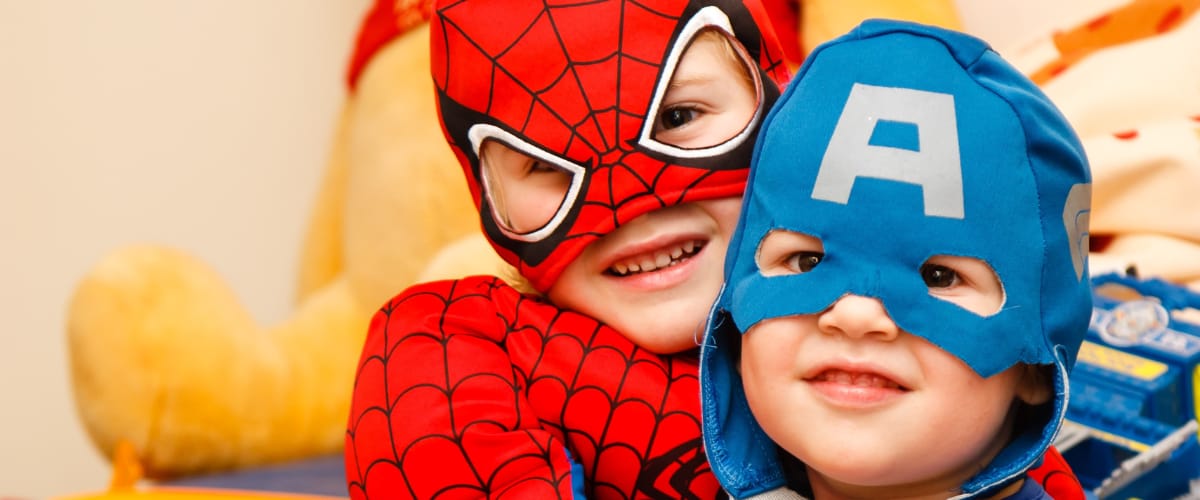 Best savings accounts for kids 2023
Steven Libralon / Unplash
🗓️
Updated: December 05, 2023
We adhere to strict standards of editorial integrity to help you make decisions with confidence. Please be aware that some (or all) products and services linked in this article are from our sponsors.
We adhere to strict standards of editorial integrity to help you make decisions with confidence. Please be aware that some (or all) products and services linked in this article are from our sponsors.
Starting a savings account for your child is one of the best gifts you can give them. Financial literacy isn't something that is mandatory to teach in schools, so it's essential that parents and other loved ones make space for it at home.
When I was a kid, my grandfather took me to the bank and opened a savings account in my name. Every few weeks, he'd take me back to the bank so that I could deposit whatever I had managed to save.
I remember having a savings passbook. Each time I went to the bank, the teller would stamp my new total balance in the book and slide it back to me. I cherished that book. Even though I didn't know what I'd use that money for, I understood that I had money and that having money was a good thing.
Why kids need savings accounts
Establishing the importance of saving early on in your child's life means they have a better financial foundation on which to stand as adults, as well as to give them the chance to start saving for significant milestones earlier than their peers.
For example, say you open a savings account for your 10-year-old, and they save half of their birthday and holiday money gifts for the next four years. Then they pick up a few babysitting or lawn mowing gigs at 14 before working 10 hours a week at a local grocery store at age 16. Throughout all of this, if they continue to save half of their earnings, they'll have a solid little nest egg by the time they hit 17. Then they can use this money to help buy a car or to jumpstart their college education costs.
And it all started with the opening of that one savings account.
A savings account is a way to teach your child throughout their teen years how to save, how savings compound and that they can work toward long-term goals instead of focusing on short-term validation.
With the rising cost of living, housing and education in the U.S., teaching children how to save is also becoming less optional. Certain private universities already cost $60,000 a year. And some estimates put the cost of college at private universities at $100,000 by 2030.
If your child learns the power of saving early on and participates with their own money, they'll find it easier to navigate that college sticker price.
This financial literacy becomes all the more important if you have more than one child. Making sure your entire family has a solid financial footing to stand on concerning both education and savings should be a goal for all parents.
The best savings accounts for kids
1. Ally Bank child account

Ally is an online-only bank, and it offers a variety of custodial accounts to help your child save, spend, and invest their money. If you're looking for a full-service bank that has the features to grow as your child does, this is the bank for you.
You have to contact Ally to create a custodial account. But you can open a savings account for your kid as well as a checking and Ally Invest custodial account. There aren't any fees for Ally's kid savings account or minimum deposit requirements. Money is FDIC insured, and your kid also enjoys free ATM withdrawals at 40,000+ AllPoint ATMs.
2. Capital One kids savings account

The Kids Savings account from Capital One comes with no fees, no minimum balance, and a 0.30% interest rate. You can also set goals for the savings account, so your child has a hard number to be working toward each time they make a deposit. And you can link your account to theirs for added oversight. This account is for anyone under 18.
The Kids Savings account from Capital One is an excellent option for parents who want an online bank experience and who have specific goals for their children's savings account. This account would work well if you were trying to get your kids to save for their college education, for example. And the fact your kid earns 0.30% APY means they can watch their money slowly grow to reward their effort to save.
3. TD Bank Simple Savings kid account

TD Bank has a product called the "Simple Savings" account that's designed for people under 18 or a college student under 24. This account has a 0.02% APY, which is relatively low. The account also comes with a $5 monthly fee, but TD waives this fee if you're under 18 or if you maintain a balance of at least $300.
Capital One has a better kids savings account if you're interested in earning interest. But like Ally, TD is a full-service bank, so it can support your kid's financial needs as they grow. This includes a range of checking accounts, including a convenience checking account, and investing when they're older through TD Ameritrade.
4. USAA kids savings account
The USAA Savings Bank serves current and former members of the military and their families. If you qualify for an account, this could be an excellent savings account for your child.
You can set ATM withdrawal limits for your kid's account. This account comes with no minimum balance and no monthly service fees. There's a $25 minimum deposit requirement to open an account, and at the time of writing, USAA's kids savings account pays 0.01% APY.
This is a pretty lackluster interest rate. But we like USAA since parents can get text alerts about their child's account and give kids limited digital access once they turn 13. Your child also has access to 60,000+ fee-free ATMs nationwide where they can use their ATM card to take out cash.
5. Alliant Credit Union kids savings account

One final kids savings account you can consider is Alliant. Its kids savings account is for minors 12 and under, and it currently pays 1.20% APY if your kid maintains an average daily balance of at least $100. This is similar to many high-yield savings accounts for adults, and it's hard to find such a high interest rate for a child's account.
There aren't any monthly fees either, and Alliant even covers the $5 initial deposit requirement. And when your kid turns 13, they can apply for Alliant's teen checking and savings account.
You can become a joint member of your kid's account as well, but you need to be an Alliant member since it's a credit union. You can view Alliant's eligibility requirements on its website.
The bottom line
I know you want to set your child up for lifelong financial success. That means educating them about how money works as early as you can, and picking the right savings account is a large part of that.
Which account is right for you is a personal decision. Ask yourself these questions to get started:
What is the main point of this account?
Do I want my child to set savings goals for this account?
How involved do I want my bank account to be (i.e., do I want to link my checking account to this savings account?)
Do I want a brick-and-mortar location, or is online best for us?