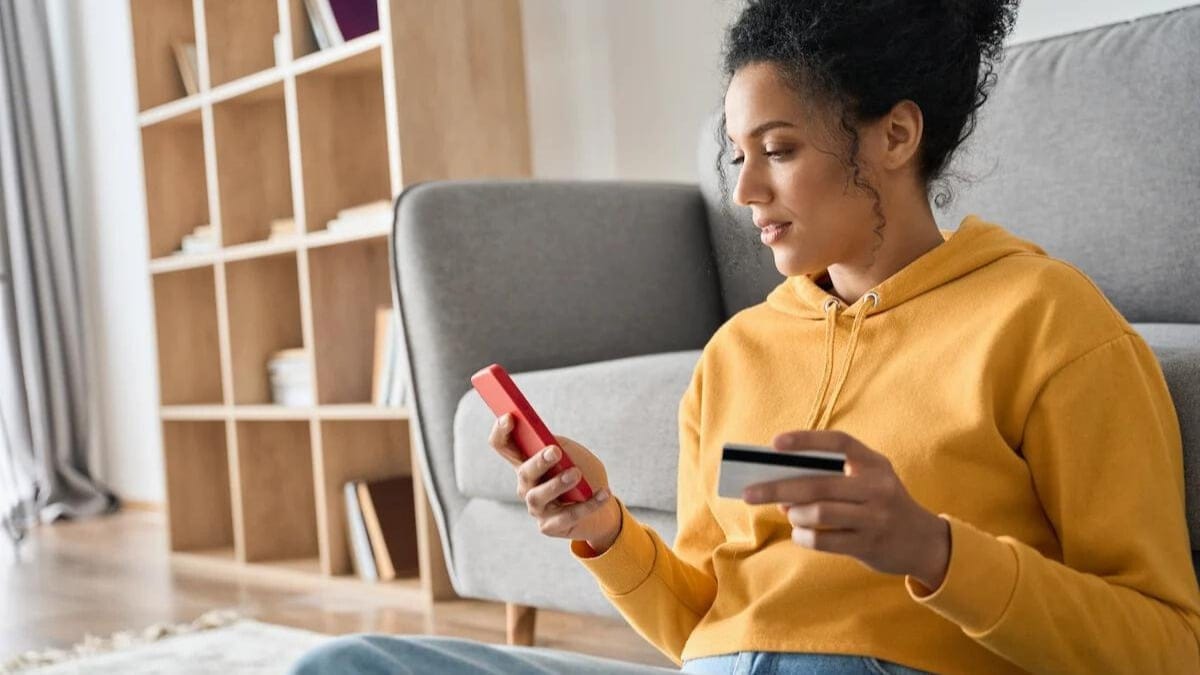 Capital One 360 review: Fee-free checking, savings and CDs
Ground Picture / Shutterstock
🗓️
Updated: July 31, 2023
We adhere to strict standards of editorial integrity to help you make decisions with confidence. Please be aware that some (or all) products and services linked in this article are from our sponsors.
We adhere to strict standards of editorial integrity to help you make decisions with confidence. Please be aware that some (or all) products and services linked in this article are from our sponsors.
The banking industry is littered with giants that have been in existence for 100 years or more in some form or another. Capital One is an exception — this bank is less than 25 years old, but in just a couple of decades, it's become a powerhouse.
A few years ago, the company was famous mainly for its amusing "What's in Your Wallet?" credit card commercials. But now, thanks to some smart M&A activity, Capital One offers a full suite of banking products and has found its place among the 10 biggest banks in America.
I signed up for a Capital One 360 checking account a few years ago. I was looking for a no-frills, no-fee online account with a debit card I could use while traveling abroad. A neighbor recommended it to me, and as part of a refer-a-friend deal, we each got $50. It seemed like a good idea at the time. And I think a Capital One 360 account can still be a smart decision.
Here's why.
Capital One 360 features
Access
Web Based, iPhone App, Android App
Customer service
Phone: Monday through Sunday 8 a.m. - 11 p.m. ET; Email; Branch Offices
What is Capital One 360?
Parent company Capital One was created in 1995 when Signet Financial Corp. (which has since been gobbled up by Wells Fargo) spun off its credit card division, OakStone Financial, as a fully independent company. The company was renamed Capital One, and from the start, it's been led by CEO Richard Fairbank (an apropos name).
At the start, Capital One was what's known as a "monoline" bank — that is, a bank that derives all of its revenue from one product. In this case, it was credit cards. Then Capital One flirted with auto loans and mortgage products for a few years.
But the real breakthrough came in 2012, when the company purchased ING Group's ING Direct U.S. banking operations and rebranded them as Capital One 360.
Capital One 360 is mainly an online bank, but clients can find branches in eight states (Connecticut, Delaware, Louisiana, Maryland, New Jersey, New York, Texas and Virginia), as well as in the District of Columbia. In select cities, the company is also testing a Capital One Café concept that is a hybrid limited branch bank location and full-service coffee bar. That's a bit bizarre but demonstrates that Capital One is leading the way when it comes to rethinking stodgy banking.
How Capital One 360 works
Banking is at the core of Capital One 360. The bank's personal bank offerings include checking and savings accounts, along with certificates of deposit (CDs).
Although Capital One has brick-and-mortar locations, it's first and foremost an online bank. In fact, you can receive only limited services for your 360 accounts at each branch.
That's perhaps the biggest drawback to a Capital One bank account. Some consumers (myself included) prefer to be able to go into a local branch if they have questions and value their relationships with neighborhood banks.
But the technology is not totally foolproof. If you want to make a deposit, instead of filling out a slip and handing the whole kit and caboodle to a bank teller, you can use your mobile phone to take photographs of the front and back of your check. I have actually had trouble getting the focus and lighting to where Capital One 360 wants it, so I find this modern convenience a bit frustrating.
Still, if you're not too bothered by the scarce number of branches and a few tech snafus, you might find Capital One 360's banking offerings enough to make up for them.
360 Checking
Capital One's 360 Checking accounts are interest paying, with a rate of 0.10% as of July 2022. This is a good deal higher than the national average (currently 0.05%).
However, some other online banks can meet or beat these rates. For example, Ally Bank pays an APY of 0.25% on accounts with daily balances over $15,000 (although Ally's rate for a smaller balance is the same as Capital One's, at 0.10%).
But what makes Capital One 360 accounts really attractive is the fact that they're free. That's right — Capital One charges zero fees for 360 Checking accounts. The bank will even throw in your first checkbook free.
Other perks of the Capital One 360 checking account include:
Free ATM withdrawals at 70,000+ 70,000 Capital One or Allpoint branded ATMs across the country without paying any fees.
No minimum account required to open or maintain a free account.
No foreign transaction fees.
Get paid up to two days early with its early paycheck feature.
No overdraft fees.
Add cash to your account in-store at any CVS location.
With all of these freebies, Capital One 360 is an excellent mobile banking option for the cost-conscious.
MONEY Teen Checking Account
One cool product offered by Capital One is the MONEY account. This is a checking account just for teenagers. As with 360 Checking, there are no fees or required minimums to open or maintain an account.
MONEY accounts pay 0.10% APY in interest. And as the adult manager of the account, you'll receive real-time text alerts to help you track your teen's spending and know when their account balance is getting low. Plus, your teen gets a debit card so they can learn how to responsibly save and spend their money.
We think getting your kids to be responsible for money is a great idea. Here are some ideas to help them start investing, as well.
Also note Capital One offers a kids savings account as well that doesn't have fees or a minimum funding requirement. And this account pays 0.30% APY at the time of writing.
Capital One 360 Performance Savings
Capital One's 360 Performance Savings accounts pays an impressive 3.00% in interest. This makes it one of the best high-yield savings accounts on the market right now.
And again, there are no monthly fees and no required minimum to open or maintain an account. Accounts are FDIC insured, and you can use the 360 app to deposit checks and check your balance.
You can also create multiple Performance Savings Accounts to save for different financial goals. This makes it an excellent account for housing an emergency fund or to save up for expenses like a down payment or vacation.
Savings rates
Minimum deposit: $0 — 3.00% APY
Capital One 360 CD rates
If you're interested in certificates of deposits CDs, Capital One 360 offers terms from six to 60 months and APYs of 01% to 2.90%. (And, as with 360 Performance Savings, 360 CDs are FDIC insured.)
CDs can be a nice fixed-income investment, and Capital One 360 CD rates are competitive with many other banks.
Here are the current 360 CD rates as of the time of writing:
Just remember: with inflation on the rise, it might be wise to explore some inflation investing ideas as well, such as real estate or various alternative asset classes.
Capital One 360 fees
You don't pay fees to open or maintain your various Capital One 360 accounts. There aren't minimum deposit requirements either or foreign transaction fees. However, you can pay fees for services like overnight check delivery or overnight replacement card delivery or issuing stop payments.
How's the customer service?
You can reach Capital One 360's banking customer support team at one of its branches or cafes. Its website has a find a branch tool you can use to check if a branch or cafe is in your area. Alternatively, you can call 1-877-514-2265, any day of the week, from 8am to 11pm EST.
Again, the cafe concept is a bit different from what most banks offer. But if you live near one of its branches, the combo of in-person support and phone support should have you covered.
Capital One 360 alternatives
Capital One 360 is a good bank if you want to avoid fees and earn a high interest rate with your savings account. We also like that it has an extensive network of fee-free ATMs, separate bank accounts for kids and teens, and doesn't charge foreign transaction fees.
That said, some Capital One alternatives might be better if you're looking for investing solutions or to open a money market account.
| Highlights | Capital One 360 | Ally Bank | CIT Bank |
| --- | --- | --- | --- |
| Rating | 3.5/5 | 4/5 | 4/5 |
| Accounts | Savings, Checking, CDs | Savings, Checking, Money Market, CDs | Savings, Checking, Money Market, CDs |
| Online Deposits | ✅ | ✅ | ✅ |
| Physical Branches | ✅ | ❌ | ❌ |
| FDIC Insurance | ✅ | ✅ | ✅ |
| ATM Reimbursement | ✅ | ✅ | ✅ |
| - | CAPITAL ONE 360 REVIEW | ALLY BANK REVIEW | CIT BANK REVIEW |
Ally is an excellent online banking alternative if you want a better rewards checking account and to invest. Customers can open an Ally Investing account and enjoy commission-free stock and ETF trades. It also has a managed investing option if you're looking for a robo-advisor type service. Our Ally vs Capital One 360 article provides a complete breakdown between these two banks.
As for CIT Bank, it has one of the best money market accounts and also has a very competitive high-yield savings account. Its Savings Connect account pays 4.60% APY, and it also has similar CD rates as Capital One 360. See details here. CIT Bank. Member FDIC.
Pros and cons
Pros
Numerous fee-free bank accounts
Earn a competitive interest rating with the Capital One 360 Performance Savings account
Separate account options for kids and teens
70,000+ fee-free ATMs in its network
You can deposit cash at CVS locations
No foreign transaction fees
Cons
No money market account
Limited branches for in-person customer support
Summary
So who's a good fit for a Capital One 360 account? I'd recommend this banking option for anyone who is looking to do all of their banking online and wants a competitive high-yield savings account. And because there are no fees associated with opening or maintaining an account, it's probably the best choice for the budget-conscious.
For those "interest rate junkies" out there, you can explore alternatives like Ally Bank and CIT as mentioned. And for true interest junkie fans out there, online-only banks like Aspiration and Varo have some of the highest rates right now.
Capital One 360 might also not be for you if you live distant from a brick-and-mortar location and want to be able to talk to a representative face-to-face. But overall, it's an excellent bank with numerous no-fee accounts that you can take advantage of.