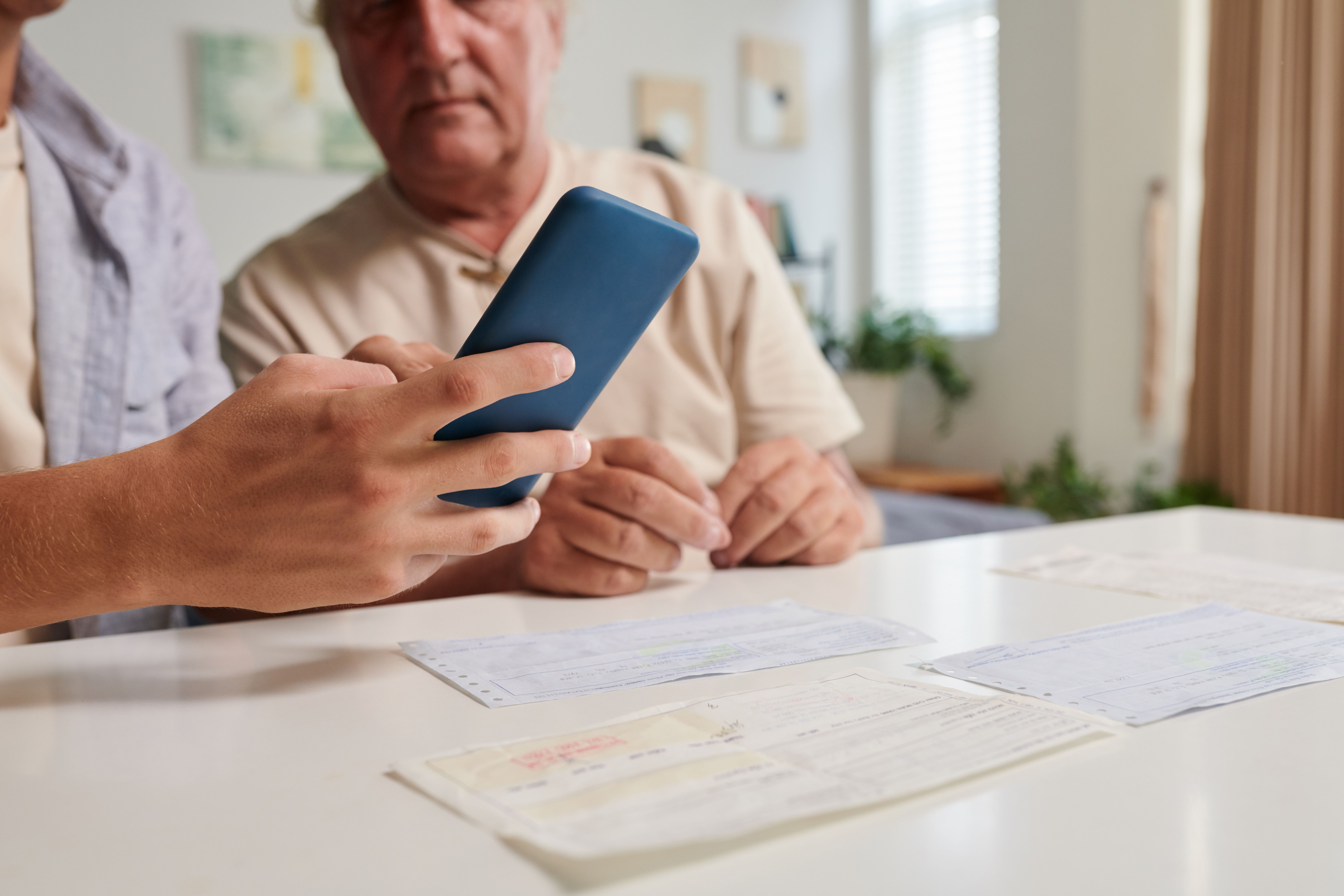 TD Bank review: Smart and convenient banking for investors
Dragon Images / Shutterstock
🗓️
Updated: February 23, 2023
We adhere to strict standards of editorial integrity to help you make decisions with confidence. Please be aware that some (or all) products and services linked in this article are from our sponsors.
We adhere to strict standards of editorial integrity to help you make decisions with confidence. Please be aware that some (or all) products and services linked in this article are from our sponsors.
Are you fed up of working with banks that won't work with you? I'm talking about banks that are never open when you have an urgent question… and banks that just don't meet your investment needs.
If you answered "Yes," TD Bank might be a solution for you. This East Coast-based bank is open on evenings and weekends – including Sundays – as well as most holidays. (In fact, TD Bank bills itself as "America's Most Convenient Bank.") It also has a robust online banking business as well so don't think you need to be geographically limited.
Plus, it's a sister company to brokerage firm TD Ameritrade, so this bank knows a thing or two about investors and their needs.
Should you check out TD Bank? We took a look, and here's what we found.
What is TD Bank?
TD Bank is the U.S subsidiary of Toronto-Dominion Bank, operating as TD Bank Group. Its story began in 1955 when two major Canadian banks, the Bank of Toronto (established in 1855) and The Dominion Bank (established in 1869) merged.
Today, the TD Bank Group is the second largest bank in Canada and among the top 10 for North America as a whole. As mentioned previously, perhaps the group's best-known product (at least, to those of us in the U.S.) is brokerage firm TD Ameritrade (read our review here).
TD Bank has more than 1,3000 branch locations in 15 states along the East Coast, as well as in the District of Columbia. And it offers banking, insurance, brokerage and investment banking services.
Today, we're going to focus just on TD Bank's personal checking and savings accounts.
TD Bank features
Accounts
Savings, Checking, Money Market, CDs
Access
Web Based, iPhone App, Android App
Customer service
Phone: 24/7; Email; Branch Offices
"The longest hours of any bank" — TD Bank offers expanded hours everyday, and is even open on Sundays and many major holidays.
Mobile banking — Once you enroll in online banking and have been a bank customer for at least 90 days, you will have access to your accounts through the TD Bank mobile app, which is available for both iPhone and Android. The most convenient app feature is that it allows you to deposit checks from your phone.
No monthly fee checking — The bank's TD Convenience Checking allows you to avoid fees as long as you maintain a $100 minimum daily balance.
Sign-up bonus — When you sign up for TD Convenience Checking, you can grab a $150 bonus just for signing up.
No fees on international debit card transactions — I often travel abroad, so this is a big one for me. You won't be charged any pesky fees when you use your TD Bank debit card in a foreign country.
How does TD Bank work?
TD Bank offers three tiers of checking accounts:
1. TD Simple
2. TD Convenience
3. TD Premier
TD Simple
The most basic checking account that TD Bank offers, TD Simple requires no minimum opening deposit but charges a monthly fee of $5.99.
TD Simple account holders who wish to use a non-TD Bank branded ATM will have to pay a $3 fee per transaction (plus any fees charged by the ATM's owner).
TD Convenience
TD Convenience is the bank's most popular checking account tier. It's a lot like Simple, except the monthly fee ($15 for this level) is waived if you maintain a daily minimum balance of $100 (easy enough to do).
As with TD Simple, Convenience account holders will also be charged a $3 fee to complete a transaction at a non-TD Bank branded ATM (plus the fees charge by the ATM's owner). At the time of signup, qualifying account holders will receive a $150 bonus.
TD Premier
If you can maintain a minimum daily balance of $2,500, TD Bank will waive this level's hefty $25-per-month maintenance fee. And there are plenty of features that make this tier attractive – not the least of which is the 0.05% you'll earn annually in interest if you can maintain that $2,500 daily minimum.
Minimum-meeters will also be charged $0 in fees at non-TD Bank ATMs; plus, the bank will reimburse them for any fees charged by ATM owners.
Qualifying TD Premier members will receive a $300 bonus upon signing up.
TD Bank fees
Fees can be a make-it-or-break-it factor when deciding on which bank to choose. Those who hold Convenience or Premier level accounts and can maintain a monthly balance minimum ($100 and $2,500, respectively) will find their monthly fees waived.
For everyone else, you'll be paying $5.99 (Simple), $15 (Convenience) or $25 (Premier) per month. Compare this to Capital One 360, which offers no-fee checking for a required $50 minimum opening deposit.
ATM fees for each withdrawal, transfer or even balance inquiry at a non-TD Bank branded ATM are $3 for Simple and Convenience members (plus whatever amount is charged by the ATM owner).
Incoming wire transfers cost $15 (this fee is waived for Premier level members), and everyone will pay $25 or $40 for outgoing domestic and international wire transfers, respectively.
As for overdraft fees, there's no charge if your account falls short by $5 or less. However, TD Bank will charge you $35 each for up to five overdrawn amount that it pays or returns per business day.
Savings and CDs
Here at Investor Junkie, we can't stress the importance of saving enough. (In fact, we believe that everyone should shoot for saving at least 15% — and ideally, 25% every year.)
Along with checking, TD Bank also offers its clients several savings products.
TD Bank savings account
TD Simple Savings
The most popular option for savers, Simple Savings is an interest-bearing account without tiered rates. That means you'll earn the same interest percentage no matter how much money you have in your account. (And the account also requires no minimum balance, as well.)
The downside here is that the APY that Simple Savings offers (currently at 0.05%) is a bit on the low side. If you're serious about opening a savings account, you'd probably do better with CIT Bank, which offers more attractive rates.CIT Bank. Member FDIC.
However, TD Bank's savings accounts should appeal to those of us (myself included) who still really like to have the peace of mind of knowing that we can go into a local branch location to make a deposit, ask questions or anything else.
Plus, you can link your savings account to your TD Bank checking account and use it for overdraft protection, in addition to free automatic transfers between accounts.
The monthly maintenance fee for this checking account is $5, but there are a number of situations in which this fee can be waived:
You maintain a minimum daily balance of $300
You make a recurring transfer of $25 or more from another TD Bank account (only during the 12 months that the account is open)
You hold the account as an IRA
You're age 18 or younger
You're age 62 or older
Account fees
$5, $4 (if you choose online statements), $0 (if you maintain $300 daily balance or meet other criteria)
Savings rates
Minimum Deposit $0 - 0.05% APY
TD Bank Money Market
TD Growth Money Market
Account fees
$12, $11 (if you choose online statements), $0 (age 62 or older)
Savings rates
Minimum deposit: 0.01% - 0.03% APYMinimum deposit: $2,000 - 0.05% APYMinimum deposit: $5,000 - 0.10% APYMinimum deposit: $25,000 - 0.15% Minimum deposit: $50,000 - 0.20%
TD Bank CD rates
TD Choice CDs
Competitive, tiered interest rates make these certificates of deposit an attractive choice.
TD Choice CDs with a rate bump
Get a rate bump when you also own an eligible TD Bank checking account.
The bottom line
TD Bank is a decent bank for those on the East Coast who want the convenience of branch banking. And TD Bank's super-convenient hours and days open are a big plus. No longer will you have to moan about the proverbial "banker's hours."
Plus, if you have a TD Ameritrade investing account, it could be no-brainer, as you'll have a one-stop shop for your financial needs.
However, we've seen more competitive rates for basic interest-paying savings accounts, plus the fees associated with TD Bank's checking products are a bit steep unless you can meet the bank's minimum daily balance.