Do You Really Need a Real Estate Agent to Sell Your Home in 2019?
Know your options when entering the market.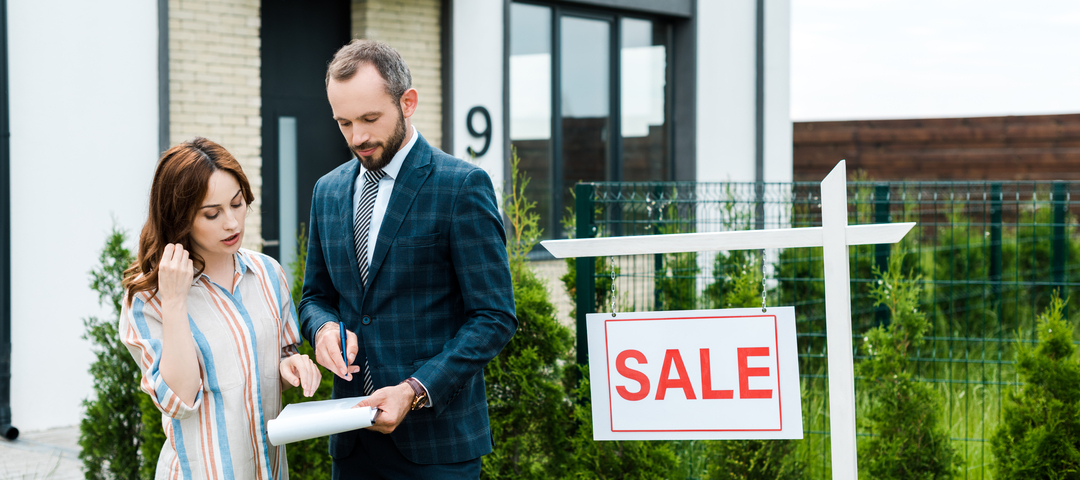 It's entirely possible to sell your home without hiring a real estate agent. But that doesn't mean you shouldn't consider the benefits of working with one.
Here are all of your options as a seller and the pros and cons of each choice.
There's more than one way to sell a house. Which method is right for you will depend on your real estate experience, timeframe, budget, and situation.
Overall, there are three main ways that you can sell your home: you could try to sell it yourself (also known as For Sale By Owner), list it on the MLS for a flat fee, or use a full-service Realtor.
Each method has its own pros and cons. Let's dig into each so you can choose how to best sell your home.
For Sale By Owner (FSBO)
The hardest part about selling a house is finding a buyer, right? Back in the day, a real estate agent's network and connections were vital for finding potential buyers. Even today, you can't access the MLS — which houses listings buyers use to shop for homes — without a realtor's license.
However, with the internet and other technological advancements, finding a buyer has gotten much easier.
Real estate giants like Zillow and FSBO.com allow people to list their homes FSBO without paying the average 5%-6% commission real estate agents charge. This makes agents and the MLS seem less necessary.
The main benefit of going the FSBO route is saving on commission. On a $300,000 house, $18,000 would go to the agents.
However, according to the National Association of Realtors (NAR), agent-assisted sales net about 30% more than comparable FSBOs. And since sellers pay for the buyer's agent's commission, FSBO sellers still pay 3% in commissions.
Additionally, selling without a Realtor means taking on many of their responsibilities like figuring out a list price, negotiating with buyers, and handling contracts. This could take up a significant chunk of your time and cause undue stress.
What's the bottom line?
If you have a lot of time before you need to sell or just want to see if there is interest, a FSBO listing may be worth it. Also, if you already have an interested buyer or want to sell to a friend or family member, this is a good option.
But if you want to sell your house quickly and earn more money on the open market, you may want to keep reading.
Flat-fee MLS
The Multiple Listing Service (MLS) is where buyer's agents look for houses to show their clients. Thus, to have your best shot at reaching the most buyers you need to list on the MLS. But to access the MLS, you need a Realtor's license.
To that end, some agents offer a flat-fee MLS listing service. They charge you a nominal fee to list your home, but you still have to handle most of the marketing, showings, and transaction details yourself.
Prices can range from $50-$500 with most people paying around $100. This represents huge savings on the commission you would pay to your listing agent. But remember the traditional 6% commission is divided between the seller's and buyer's agents. If your buyer uses an agent (which is quite likely) you'll still have to pay 3% to them.
You also pay the fee upfront. While traditional real estate fees are contingent upon a successful sale, you have to pay the MLS listing fee regardless of whether your home sells.
Full-service Realtor
A full-service realtor handles the sale from start to finish. They list your home on the MLS and do a market analysis to determine the best list price and strategy to use. Most agents handle marketing materials including professional photography and videos.
If anything goes wrong (or looks as though it may), the realtor offers solid advice based on their experience. This alone can be invaluable when dealing with tricky aspects like negotiations after the inspection or an appraisal coming in too low.
Hiring a realtor takes a lot of stress and a ton of work out of the home sale process. The only downside is having to pay commissions. But given that using an agent almost always means a faster and more profitable sale, in most cases the commission is worth it.
Discount Realtors
However, you should know there is a way to get the full services of a real estate agent and still save money on commission. You can work with discount realtors and save while getting the same service.
Discount realtors have found some way to streamline their job and therefore can sell homes faster. They might receive clients from a referral network or have access to technology that makes it easier to market homes.
Either way, the agent saves time and spends less building their business, giving them the ability to charge less.
How Should You Sell Your Home?
As we mentioned, there are pros and cons to each of these methods. Some will work better than others depending on your situation and real estate experience.
As with any big decision, it's up to you to weigh the advantages and disadvantages to find the best fit for you.
The post Do You Really Need a Real Estate Agent to Sell Your Home in 2019? first appeared on ListWithClever.com