Timing isn't everything
When thinking of selling your home, think of the process like a business transaction. You have a product — your home — that you're selling to a customer. It's important to anticipate the customer's wants, needs and desires and market your product accordingly.
Because the market has shifted, the power has suddenly shifted into a potential buyer's hands. If you're selling your home to make a profit, you might want to reconsider your motives.
"What we forget and almost want to not not think about is how challenging it will be to purchase on the other side," says Bradley Watson, a broker and investor in the Greater Toronto Area in Canada.
If you're thinking of selling a house, don't let making a profit be your primary motivation. Trying to play the real estate market can lead to further disappointment and frustration, especially if you've purchased a new home before selling your current residence.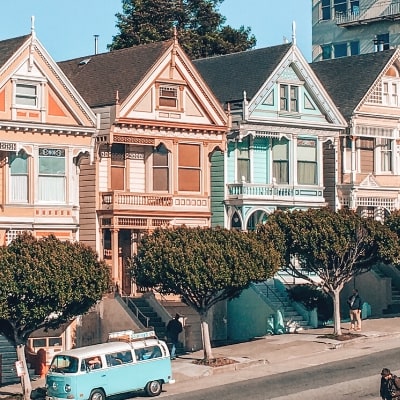 Fundrise helps you invest in real estate without having to buy a house. Let their state-of-the-art technology and in-house experience open the door to new opportunities today.
Sign Up
Shift your expectations
If you're selling your home, you need to consider the changing attitude toward home sales. While the demand is still there, real estate agents have witnessed a distinct shift in the market.
They're no longer seeing line ups to view houses or extreme bidding wars on homes. Instead, there seems to be some stabilization.
"It's just … adapting to change," notes Watson. "In a balanced market, you don't see much price growth. Where you maybe saw your neighbor selling $100 or $200 [thousand] in some areas higher … you can't expect that because that was the product of a very, very tight seller's market, which we're not in anymore."
With the market cooling, houses take much longer to sell — and don't fetch nearly the same prices they once did. Buying a new, more expensive house before selling your current one could result in you having to float two mortgages for a time or having the new home's financing fall through.
And keep in mind that issues can crop up even when you think the sale is a done deal.
Watson suggests planning ahead about what you'll do to be able to close on your new home even if you can't sell your current one.
The value of a home inspection
When the market was hot, it didn't leave buyers with much room for negotiation.
"In the heat of the market, we're looking at least five or 10 multiple offers and no conditions," Watson says. "In the hottest areas, we saw financing conditions were gone. Home inspection conditions were pretty much gone."
"I think there [were] a lot of properties with issues that were sold and buyers just accepted it."
That dynamic has already started to shift. But it also presents sellers with an opportunity to use a home inspection to their advantage.
Having an inspection performed before you list your house for sale, and including the report for prospective buyers to see, lets you establish a firm asking price for your home. And because there will be no surprises for the buyer, they have less room to negotiate the final price.
Sponsored
Get a piece of commercial real estate
Enhance your portfolio with high-return commercial real estate
First National Realty Partners is the #1 option for accredited investors seeking superior risk-adjusted returns in the grocery-anchored necessity-based retail space.
While commercial real estate has always been reserved for a few elite investors, outperforming the S&P 500 over a 25-year period, First National Realty Partners allows you to access institutional-quality commercial real estate investments — without the leg work of finding deals yourself.
Invest with First National Realty Partners now.