What is the gift tax? The gift tax is a federal tax on any money or property you transfer to someone else without getting anything (or something of equal value) in return.
The IRS stipulates that anything sold or given not at "fair market value" may be considered a gift.
The organization defines fair market value as "the price at which the property would change hands between a willing buyer and a willing seller, neither being under any compulsion to buy or to sell and both having reasonable knowledge of relevant facts."
Basically, if you sell your son your old car for $1, that's not fair market value, and you're probably looking at a gift.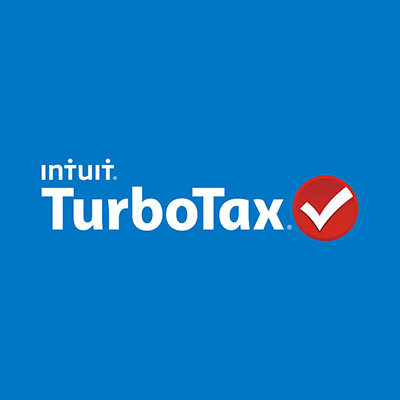 Don't worry, you can still file on your own or with expert help. 30% of Americans who file electronically file with TurboTax.
Get Started
How to avoid gift tax In fairness, the government isn't trying to discourage people from helping out friends and family or dissuading you from donating to charity.
In most cases, the IRS doesn't care about gifts, except:
When giving gifts worth more than the annual exclusion.
For 2022, the annual gift exclusion is $16,000.
For 2018, 2019, 2020 and 2021, the annual exclusion is $15,000.
When your gift-giving crosses your lifetime exclusion.
For 2022, the lifetime exclusion is $12.06 million.
That's up from $11.7 million in 2021, $11.58 million in 2020 and $11.4 million in 2019.
There are a few exceptions the IRS makes on what can be considered a taxable gift. Generally, the following gifts are exempt:
Gifts that do not exceed the annual exclusion for the calendar year.
Tuition or medical expenses you pay for someone.
Gifts to your spouse or a dependent, like kids who live at home.
Gifts to a political organization for its use.
Gifts to nonprofits, which count as charitable donations instead.
What is the annual gift tax exclusion? The important thing to note is that your annual exclusion limit counts each recipient, not your total sum.
So, if you gift your adult child a new car, splash out and send each of your grandchildren money for college and you help out a sibling with the funds to start a new business, you may still be fine.
You can give up to $16,000 to as many people as you'd like this year, tax-free. And if you're married, you and your spouse can each gift the maximum amount to the same individual — meaning you can collectively give someone up to $32,000 for the year.
Keep in mind, the IRS is particular here about what qualifies as marriage. It stipulates that marriage does "not include individuals (whether of the opposite sex or the same sex) who have entered into a registered domestic partnership, civil union or other similar formal relationship recognized under state law that is not denominated as a marriage under the laws of that state."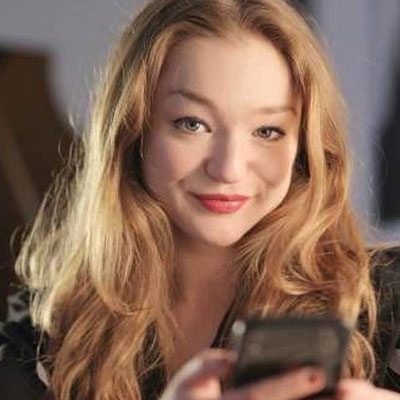 Most people don't realize that with the right moves, you can become a millionaire — it's not a question of "if," it's a question of "when."
Read More
What is the lifetime gift tax exclusion? While the average person might gift more than $16,000 a few times during their life, most people will never pay gift tax at all.
Why? Well, the IRS also affords everyone a lifetime exclusion limit, which works a little differently from the annual one.
If you give someone a gift worth more than $16,000 this year, you will have to file a gift tax return, and the difference counts against your lifetime exclusion.
Say you give your daughter $26,000 to make a downpayment on a house; you've just exceeded the limit by $10,000. That $10,000 will be deducted from your lifetime tax exclusion.
But as long as those deductions never add up to your lifetime tax exclusion, you won't pay tax on the gift. And as we mentioned before, the current lifetime exclusion is $12.06 million.
So why does the gift tax even exist? That $12.06 million limit seems pretty extreme, but there is a reason normal people in a normal tax bracket might care about it.
You see, Congress created the gift tax in 1932 to stop people from dodging the estate tax by giving away all their money and assets before they died.
The estate tax exclusion and gift tax exclusion are actually linked. Any gifts that surpass the limits count against your estate tax exclusion, too.
So if you think your savings, investments, home and other assets might be worth millions by the time you die, you may want to consider speaking with a certified financial planner to strategize and maximize the amount your loved ones will receive.
How much tax do I pay on a gift?
If you've somehow used up your lifetime exclusion but you're still feeling generous, you will need to pay tax on your future gifts that exceed the annual limit.
The tax rate can range from 18% to 40%, depending on the size of the gift.
How do I report a gift? If you're a citizen or resident of the United States and your gift exceeds the annual exemption, you'll have to file an IRS Form 709.
Just like filing your income tax return, the gift tax return is normally due on April 15 of the following year you made the gift. So if you make any gifts this year that exceed $16,000, be sure to file your return by April 15, 2023.
With the COVID-19 pandemic putting Americans' health at risk, the IRS added 709 to its list of forms it allows to be signed and submitted digitally. Usually, this form has to be printed and mailed, but to help reduce in-person contact and keep people safe, you can now file online through the Electronic Federal Tax Payment System.
If you want, you can still print and mail the forms using a private delivery service to a submission processing center.
The IRS also asks that you include:
Copies of any appraisals.
Copies of relevant documents regarding the transfer.
Documentation of any unusual items shown on the return (which would include partially gifted assets or other items relevant to the transfer).
Sponsored
Never overpay on Amazon again
Make sure to price-check online purchases with the help of Capital One Shopping. It's totally free to use and takes less than a minute to set up.
Last year the service saved its customers over $160 million, and with just a few clicks you can start saving, too.
Download Capital One Shopping today and stop paying more than you have to for the exact same stuff.